John and Becca
is creating adventure stories with stellar photos
Select a membership level
Access!
You get to be part of the team. At this level, you gain access to in depth articles about the places we go coupled with jaw dropping photos. And boy do we appreciate you for it.  
Social!
We are all about community. At this level, both of us will follow you on Instagram and give you a shout out and/or share one of your awesome posts. Sharing is caring. 
Ask!
What do you want to know about our life and adventures? At this level, you get to send us a question each month. Ask us about our fishing techniques, why we made that crazy decision, how we bathe, or anything else you'd like to know about. I will address these questions in a dedicated post each month, with a shout out to YOU (the shout out is optional, if you're feeling shy). Plus all the previous benefits, of course. 
About John and Becca
Adventure. Learn. Share. Repeat.
Our Story
Our story
begins with several months living together in a grass hut in a West African Village, punctuated by a week in a West African hospital. It then chugs 6,000 miles across North America at the crux of the recession and climbs through the stresses of finding jobs and housing when none are available. Evading conventional wisdom, our story then expands to envelope the trials, sacrifices and joy of starting a business together. And now all that history (and both of us) are stuffed into a little floating mass of fiberglass called Halcyon, somewhere off the Pacific coast of Central America.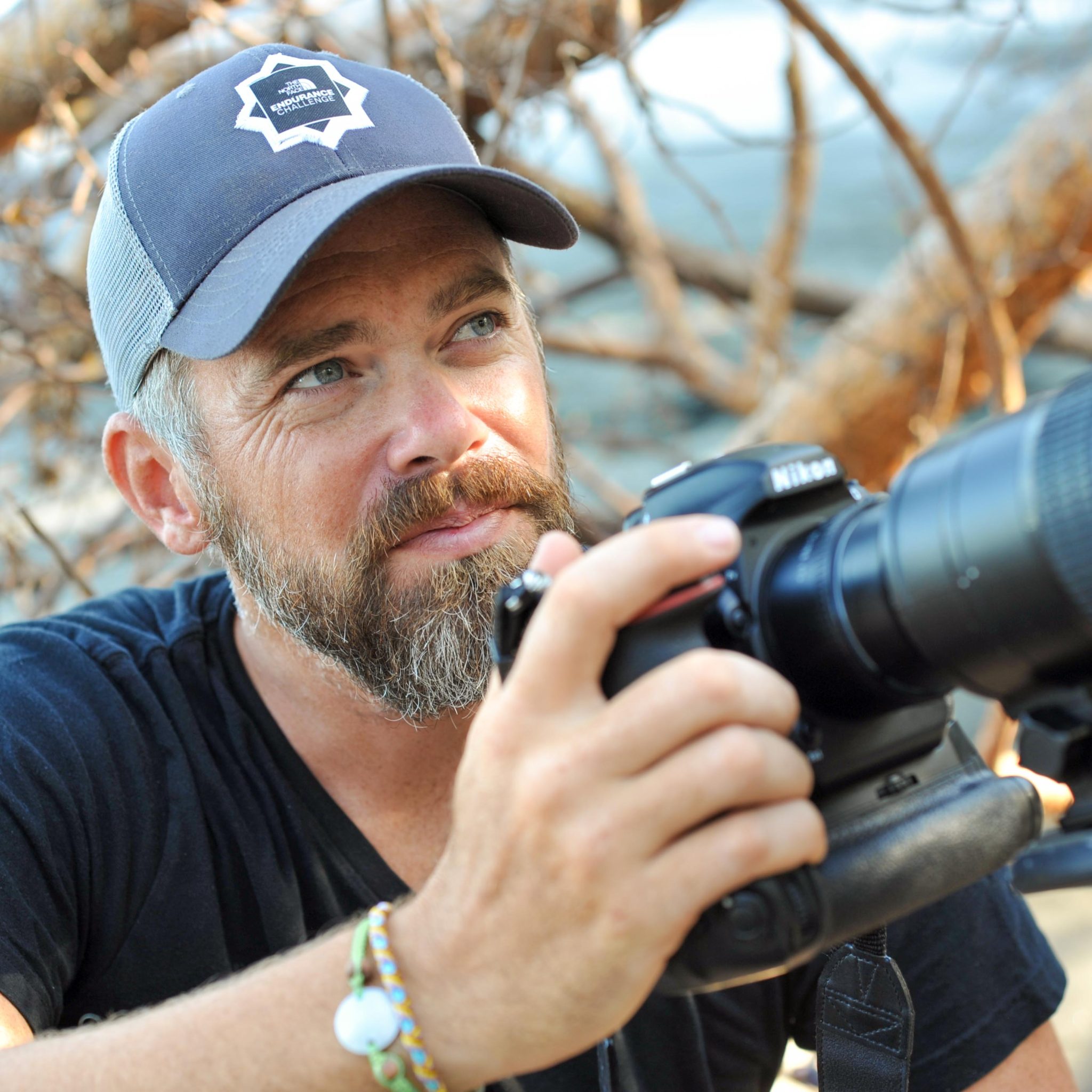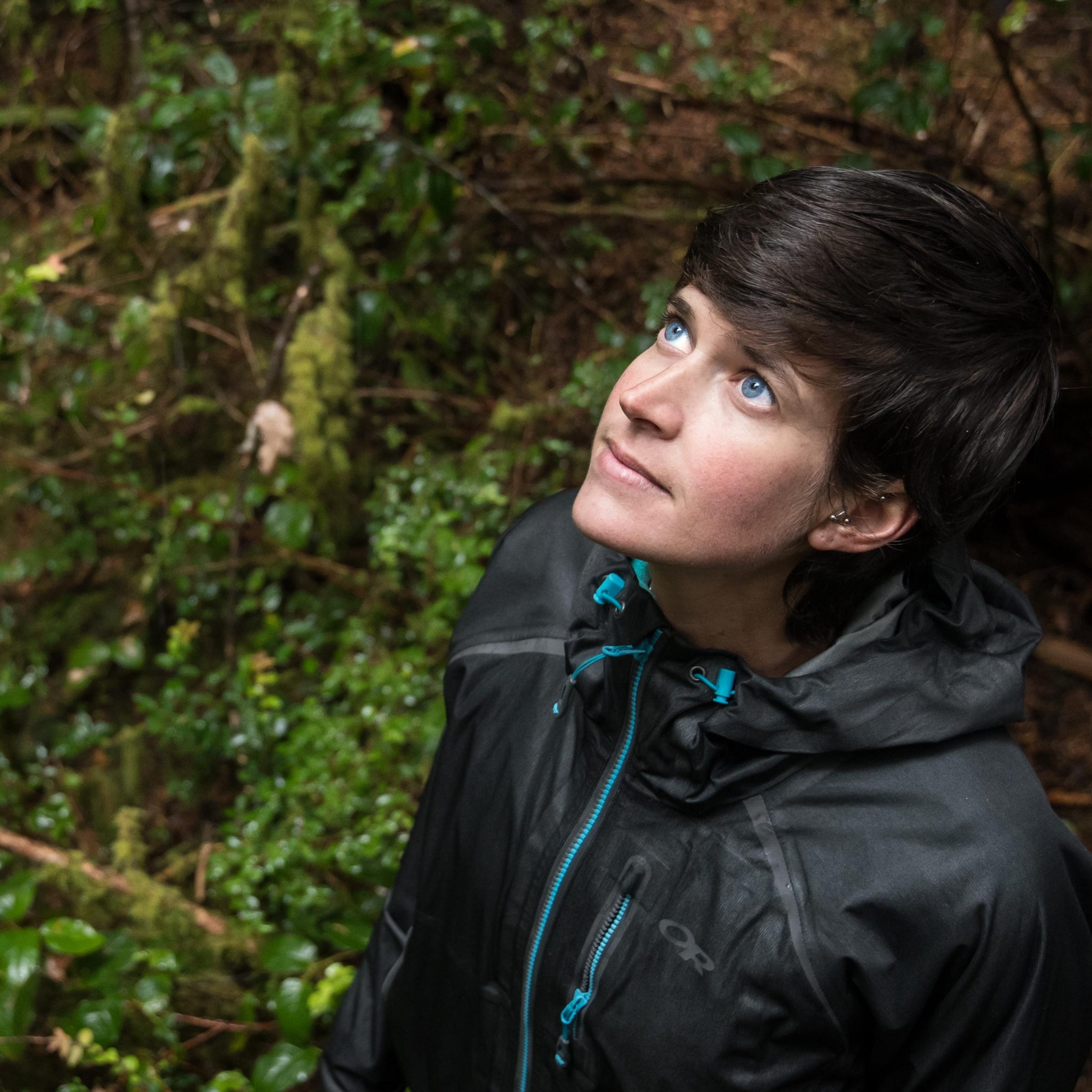 Becca
is the writer. She tells vivid stories of authentic moments, highlighting the beautiful, dangerous, dramatic and hilarious with grammatical correct sentences and her tongue held firmly by her cheek.
John
is the photographer. He portrays the layers of history, emotion, spirit and culture in each moment through his application of light, perspective, and detail. He also takes pictures.
You
are the support. You offer encouragement and inspiration, critical feedback, and the motivation to keep exploring, keep learning, and keep sharing.
Phase 1
We adventure full time aboard our 40' Valiant sailboat, Halcyon. But this story is not about Halcyon (yet). Because this summer, while Halcyon stays tucked up in Panama, John and I are joining an
expedition through the Northwest Passage
, a 3,000-mile marine route between Alaska and Greenland that meanders across the top of Canada amidst clearing sea ice, on a 60' fiberglass sailboat called Dogbark.
On this new adventure, we will take our directives from Talia (12 years old) and Savai (10 years old),
strong and inquisitive sisters
seeking to understand this new passage and its impact on their world. When Savai was born in 2008, there had been only 32 private vessels in history to successfully transit the Northwest Passage. In fact, there have been more humans to stand on the top of Mt. Everest than to transit the Northwest Passage. The sisters want to illuminate these newly navigable waters, not as a disheartening byproduct of climate change, but as the implicit reality for their generation. 
We will use this platform to share the journey with you. These will not be "what I had for breakfast" style posts. These will be
in-depth accounts and descriptions
of the preparation required, local ways of life in the arctic, issues that face the people and wildlife we encounter, challenging moments onboard, and the experience through the eyes of Talia and Savai.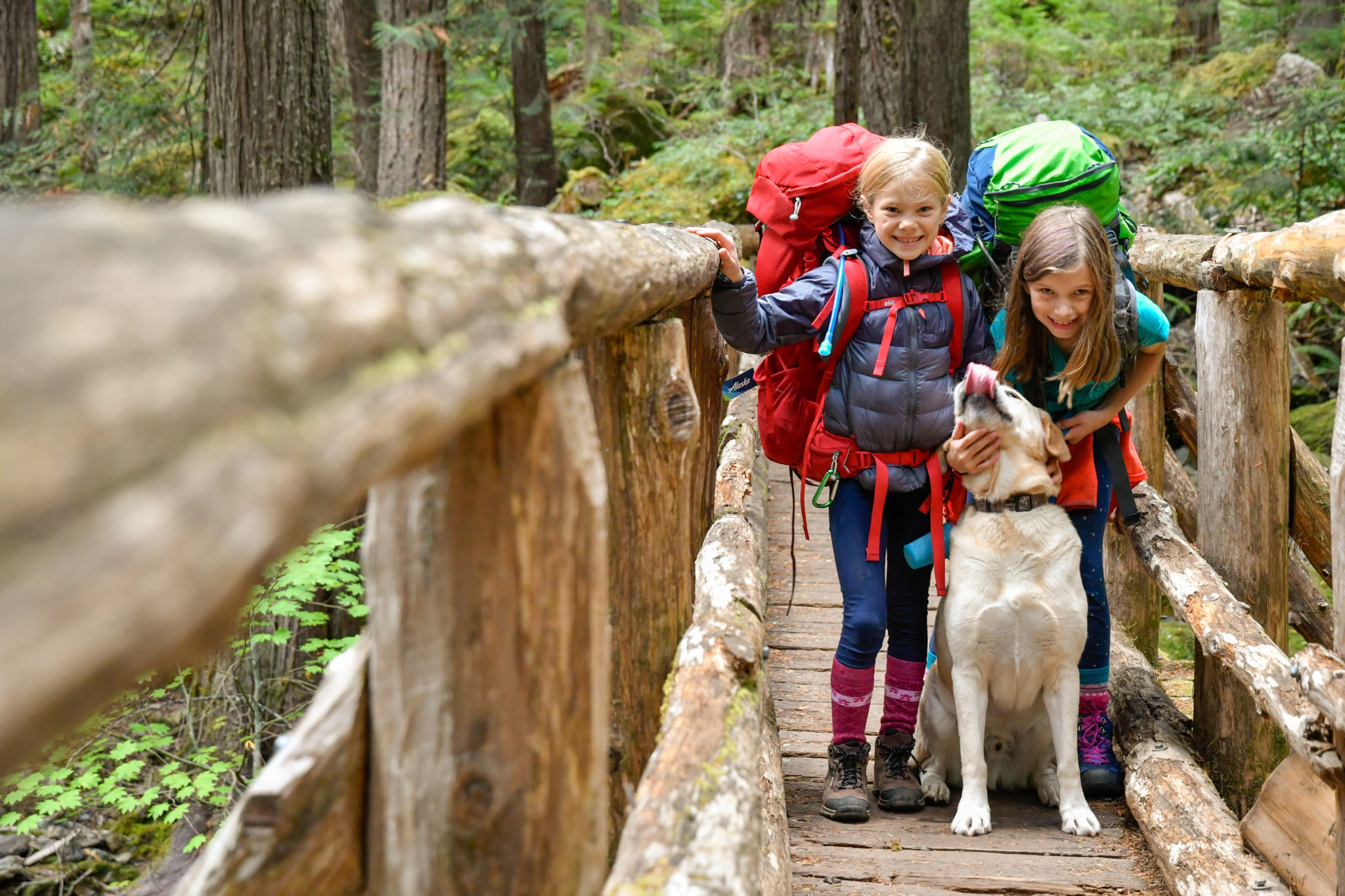 We will need to undergo a
monumental transformation
for this expedition; from two years in the tropics to a season in the arctic, from barefoot to booted, from jungle to arctic tundra. With your monetary support, we will outfit ourselves to battle iceburgs and bash through the Bering Sea, and ensure Halcyon is tucked securely away in a safe harbor while we do it. With your emotional support, I feel more confident in our ability to adapt to the 90-degree temperature shift.
We try to post at least twice per month, but they may come more intermittently while we are in the arctic with only a satellite connecting us to Internetland. Our promise to you is that
the writing will always be polished and thought provoking, and the photos will always be desktop-wallpaper-worthy
.
Phase 2
Assuming the ice cooperates with us and we are able to sail to Greenland this summer with Talia and Savai, we will then leave the young crew of DogBark and reunite with our cherished Halcyon, patiently awaiting our return in Panama. After a teary reunion full of mold-removal and bottom-scrubbing, we will jump into the modifications, upgrades, provisioning and research required to prepare Halcyon and ourselves for a 3,800-mile Pacific crossing,
from Panama to the Marquesas
(that's about a month at sea).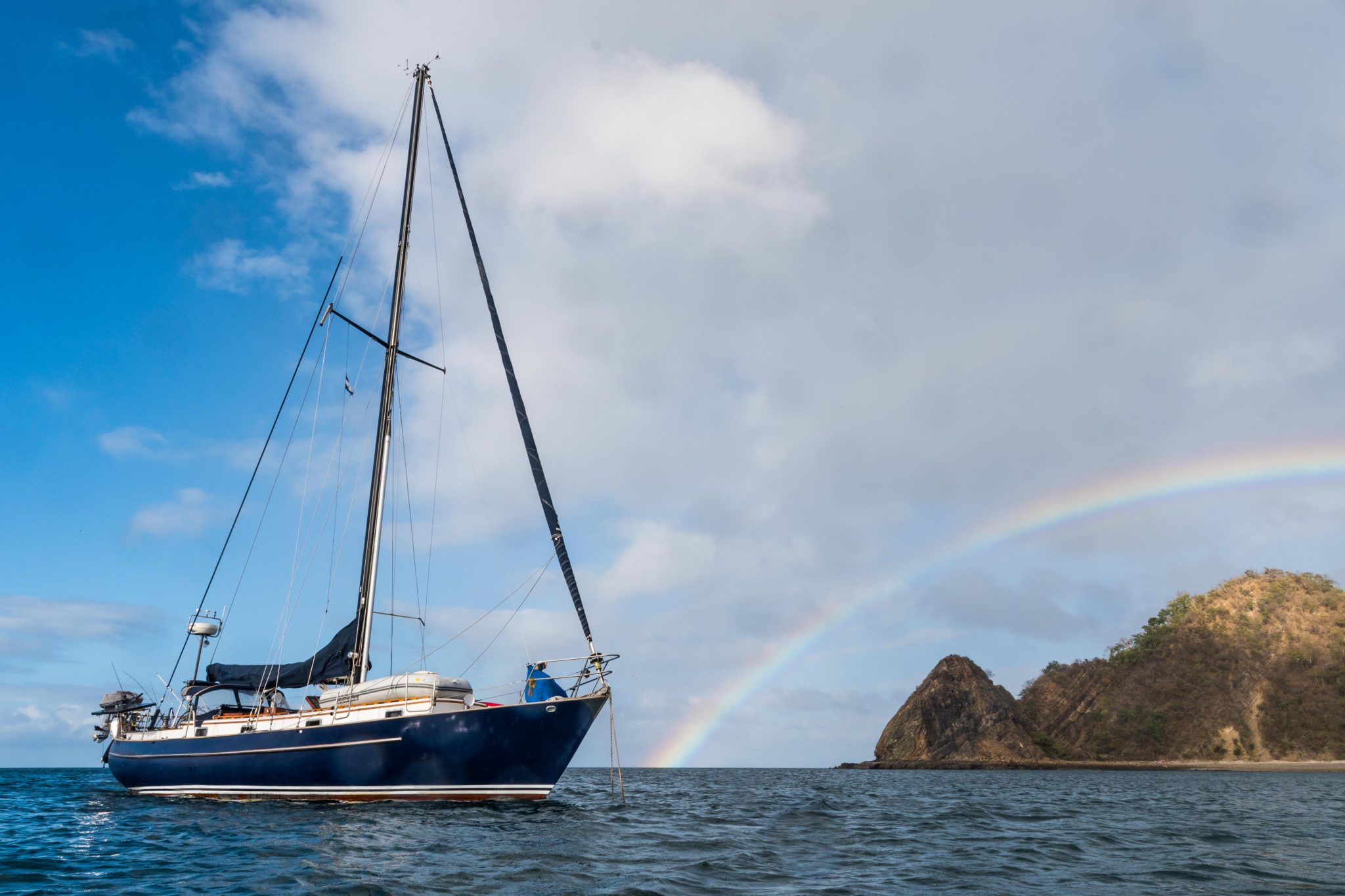 Your monetary support will outfit us and Halcyon for a
comfortable and well-documented journey
. From a drone to capture the crystal clear waters of the South Pacific to satellite minutes so we can share our journey in real-time, you will make it happen. And your emotional support will be critical in this phase. There are few things that will make a sailor feel lonelier than a month out of site of land or human (besides our loving and supportive and -sometimes irksome- partner, of course). Knowing that you are there, following our journey attentively, will keep those lonely blues at bay.
From Phase 1 (the Northwest Passage) to Phase 2 (the Pacific Crossing), the median age of the crew will increase about as much as the ambient temperature (I'm feeling old…), but our format won't change. We will still
deliver polished and thought-provoking writing alongside desktop-wallpaper-worthy photos
.
Phase 3
Oh man, that's way too far into the future to have a plan! But I have no doubt cruising through the South Pacific will offer up
opportunities we can't even imagine
from this vantage.
Other ways to find us
Halcyon's blog: halcyonwandering.com
Halcyon's Instagram: @halcyonwandering
John's Instagram: @johntguillote
Dogbark's blog: saildogbark.com
Dogbark's instagram: @saildogbark
Adventure. Learn. Share. Repeat.

I am always looking to better my writing and editing skills. When we hit this goal, I get to sign up for some writing workshops!
1 of 2
By becoming a patron, you'll instantly unlock access to 14 exclusive posts
By becoming a patron, you'll instantly unlock access to 14 exclusive posts
Recent posts by John and Becca
How it works
Get started in 2 minutes