John Kyle
is creating songs and stories
Select a membership level
$1 = SUPER-FAN
THANK YOU
for supporting my music! All my patrons who pledge at least $1 get
exclusive
access to:
My Patron-only posts with songs, stories, videos and more!
Official songs, albums and videos before I release them to the public!
Admission to my Lunatics Asylum - hang out and live-chat with me! 😜
$5 = ULTRA-FAN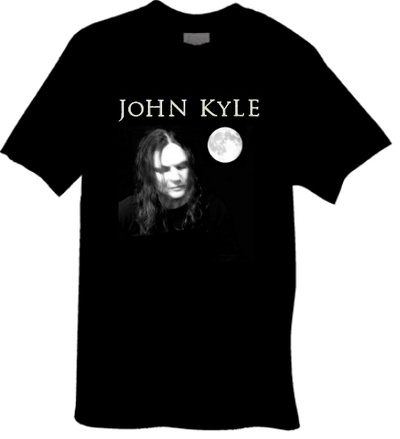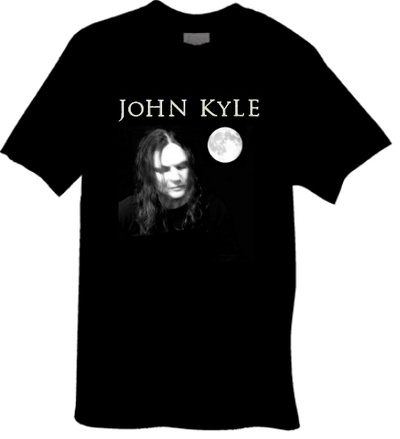 All patrons who pledge at least $5 get all previous rewards PLUS:
Free John Kyle Concert Tee!
Stories behind the songs!
$10 = INNER CIRCLE
All patrons who pledge at least $10 get all previous rewards PLUS: 
 A 60-minute "inner-circle" live-video music and q/a session with me every month!  Ask me to play (or answer) anything!
About John Kyle

I make music to save people because music is what saved me.
Music is 
a river
that flows through all of us. A language we all understand. It's 
the deepest connection
I know how to make with my fellow human beings.
Music has moved me, inspired me and let me know that I was not alone. In my darkest hours, it was music and lyrics created by other souls searching in their darkness that showed me a light - a way home, a reason for hope. Yes, my life was saved by rock'n'roll. 
I want to pay these artists back - by paying it forward. 
I want to make music to save people, because music is what saved me.
People tell me my songs have a healing quality, especially when performing live. The feeling this gives me leaves no doubt that I'm here to reach into the darkness inside myself and find a light to give to others.
To know there are people out there touched, moved, inspired, and maybe even saved by my music is the most wonderful gift I could ever receive back.
I am compelled to walk the path of a music artist, despite the dangers, and I'm
so blessed
to have incredible people who want to be a part of who I am and what I create.
Are you one of these people? If so, I humbly invite you to become one of my patrons here on Patreon. 
Patreon is simply a site that easily allows fans to directly support their favorite creators -
for as little as $1/month
.  
A dollar might not seem like very much (it's only
3 pennies
a day!) but
each pledge makes a huge difference
. 
Knowing that you believe in me and my journey is what matters, more than the amount of the pledge. If you can afford more, it obviously helps a great deal and is extremely appreciated.
In return for your patronage, you'll get some pretty cool 
exclusive rewards
, like:
Access to patron-only music and videos
Unreleased tracks and behind-the-scenes videos
Live video performances and chats with me
... and more. 
When you contribute at higher levels the
rewards get better.
 You can find all those details to the right, under the button you click to
become a patron.
If you can spare $1 a month, I hope you will become my Patron. It's easy to sign up, and you can cancel at any time. No matter what, you'll always be part of my journey to create more music and reach more people.
Thank you,
- John
$329.58 of $500
per month
When I reach this goal, I can cover my D.I.Y. tour expenses - gas, lodging and great merchandise to sell at shows :)



NEWS FLASH! I'm only $200 away from my second goal! Will you help me reach it with a new or increased pledge?

2 of 4
By becoming a patron, you'll instantly unlock access to 57 exclusive posts
By becoming a patron, you'll instantly unlock access to 57 exclusive posts
Recent posts by John Kyle
How it works
Get started in 2 minutes