John Tibell
is creating mobile apps, videos, websites
Select a membership level
A Personal Drawing With Your Name On It!
One of our children will make a unique digital drawing with a Biblical theme!
A Personal Drawing With Your Name On It!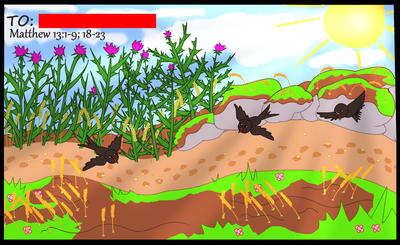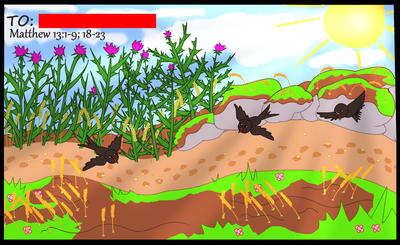 One of our children will make a unique digital drawing with a Biblical theme!
A Personal Drawing With Your Name On It!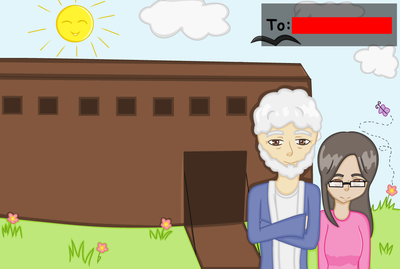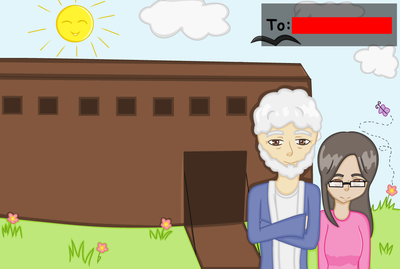 One of our children will make a unique digital drawing with a Biblical theme!
About John Tibell
Dear Sister/Brother in Christ,
I am privileged to work 10-12 hours a day, six days a week for the Lord, developing Christian apps and videos. So far I have personally paid for all costs involved.
Most of my apps are free from ads and free to use.
My resources are now running low and I 
need your help
to continue. 
My family and I need your prayers. We also need food, shelter and other basic needs covered.
In the Book of Acts the first disciples shared what they had. Please consider to do the same with the blessings God has given you!
If you have time and/or financial resources please help us with the following.
1)
Pray for us.
2)
Support us with one dollar or more per month
. 
3) If you have a good and working
digital camera
that you don't use, please consider to send it to us.
I do this for Christ, for His bride, not for any human organization.
Thank You and God Bless!
John Tibell
Ps. you'll find more information about me by clicking on my name above.
Current apps and pages below:
Android:
Ang Dating Biblia (1905) - Tagalog Bibliya
Reti Tapu - Tangoa New Testament

Which Book in The Bible?

Bible in German (Luther Bible 1912)
Bible in Basic English
พระคัมภีร์ภาษาไทยฉบับ KJV (Thai KJV Bible)
Noah Webster Bible
Синодальный перевод (Russian Bible, Synodal translation)
Біблія (Ukrainian Bible)
Young's Literal Translation(Bible)

Ko e Tohi Tapu Kātoa (The Bible in Tongan)
King James Bible (KJV)
Veesi Folofola Faka'aho (Daily Bible Verse in Tongan)
Martin Luther Sermons
The Gospel of John - Audio
Ian Paisley Sermons
Roy Hession Sermons
Major Ian Thomas Sermons
The Book Of Psalms - Audio
Paradise Lost - John Milton - Audio
The Pilgrim's Progress - John Bunyan - Audio
The Pursuit of God - A.W. Tozer - Audio
Milton Green Sermons
John Wesley Sermons
Corrie Ten Boom Sermons
William MacDonald Sermons
Fierce and Loving Sermon Compilations
The Book of Proverbs - Audio
Share Bible Verses - Community
Share My Prayer
David Wilkerson Sermons
Charles Spurgeon Sermons
Leonard Ravenhill Sermons
Zac Poonen Sermons
Art Katz Sermons
Jim Cymbala Sermons
A.W. Tozer Sermons
Alan Redpath Sermons
Alistair Begg Sermons
Anton Bosch Sermons
Pilgrim's Progress: Anabaptist-Mennonite Hymnody
Alan Martin Sermons
George Verwer Sermons
Answers in The Bible
John Piper Sermons
Charles Finney Sermons
Warren Wiersbe Sermons
Paul Washer Sermons
K.P. Yohannan Sermons
Chuck Smith Sermons
Share The Word
The Bible - Dramatized Audio
Derek Prince Sermons
Keith Daniel Sermons
Michael L. Brown Sermons
T. Austin-Sparks Sermons

Carter Conlon Sermons

Jonathan Edwards Sermons
Vance Havner Sermons
Youtube:
Read The Bible
Share The Sermon
Answers in The Bible
Currently in development:
Break Every Yoke
Other ways to support can be found below.

Bank Transfer:
Bank: Bank of South Pacific Vanuatu
SWIFT: BOSPVUVX (Alt. BOSPVUVXXXX)
Account number: 2000749099
Account name: John Magnus Tibell
or...
Bank: Bank of South Pacific Tonga
SWIFT: BOSPTONU
Account number: 2001470935
Branch: Vava'u, BSB 039046 (not always needed)
Account name: John Magnus Tibell
International/Foreign Cheque:
If you wish to
mail in your contribution
, please use an
International/Foreign cheque
. We live in The Kingdom of Tonga. Banks charge about USD $50 to cash a foreign check. Sending a cheque below that amount is not advisable as we most likely will have to trash it.
John Tibell
PO Box 1
Neiafu, Vava'u
Kingdom of Tonga
Cryptocurrency:
Bitcoin: 16YtPZRwNss2BPi6imBwMnUTpXu2qFYYJb
Bitcoin Cash: qqualvk5s34l8t0vljdla5cv6xwm7l9kag5j8s45n9
Ethereum: 0x6c1Eb66d422f56Db9C9B82C26BB0BDcdddC2F8A9
If you would prefer to use
Western Union
. please
contact me
to get the details before you send any money.
More information about me and who I am can be found on 
this link
.
By becoming a patron, you'll instantly unlock access to 16 exclusive posts
By becoming a patron, you'll instantly unlock access to 16 exclusive posts
Recent posts by John Tibell
How it works
Get started in 2 minutes