Jolene Jang
is creating Video interviews and podcasts amplifying Asian Voices
Select a membership level
Showing Up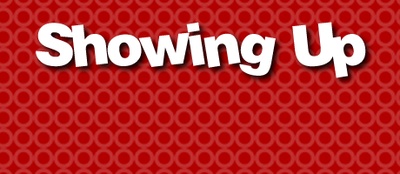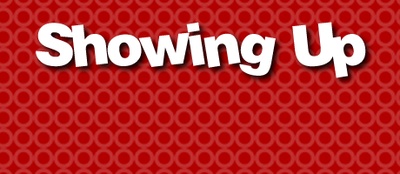 Thanks for joining in the #StopAsianHate movement. You are part of the solution. After your support and others I will begin adding in curiosity how to Jump into Life!
Membership to Asian Allies or Empowered Asians
Bi-monthly progress update
Guide how to begin the process of understand and supporting others, in this case Asian Americans
Resource Guide
Learning
All previous tier benefits
Exclusively designed Asian Ally's social media profile circle
Bloopers
Pics with goats on boats
Share video challenges on how to expand your comfort zone
Allyship
All previous tier benefits
Ask me anything answered in a video
Quarterly zoom - ask me anything in real time
Get Patreon exclusive email recap with links to this months videos and resources all in one organized list.
Youtube lives
Get exclusive 2 min monthly update video only for subscribers
T-shirt to increase awareness
Pullups in a dress requests
Ask me online for DIY upcycling advice
Share fun learning link footage of sinkholes, underwater hockey and my first Iftar
Accepts video challenges, not all of them, but some
A sneak peek into new shows and content

Patron-only access to behind-the-scenes content
About Jolene Jang
What kind of world do you want to live in?
What kind of world do you want to live in? America is becoming a dangerous place. Hate is exploding everywhere. Asians are being yelled at, spat on, urinated on, attacked with bricks and hammers, stabbed and shot and killed. Daily lives of Asians are being devastated by hate. Anti-Asian hate is everywhere, its in the cities and suburbs, but unless you are the target you don't know about it. The news is a business measured by viewership. Because Asians are less than 6% of Americans, these stories are not covered.
We need non-Asians to speak up.
I believe that if you knew this was happening, you would do something about it. Your support will amplify Asian voices and their untold stories, so people will know and can choose to do something.
I spoke to a friend today who says, I don't have a megaphone. You don't need one. Just talk to the people you know, start a conversation. Little efforts matter.
You can make a difference. Your contribution through Patreon will support the creation of videos and podcasts, spotlighting Asian experiences.
Join in to 
#StopAsianHate 
and together we will educate city officials, schools administrators and other community leaders to build inclusive, safer neighborhoods. A tiny effort on your part can move mountains. Are you with us?
Don't wait, stop the hate.


ABOUT JOLENE'S ADVOCACY EFFORTS
I am a grassroots #StopAsianHate advocate, culture explorer, and reporter who specializes in introducing people to Asian American concerns. Asians lived experiences must be heard in order to illustrate the insidious hate and persistent effect on Asians across all aspects of their lives. I am finding their stories and sharing them via
video
.
95+ videos in 124 days and interviews on raise awareness on #stopasianhate
Manage two FB groups and frequent 14 FB groups daily
Guest on podcasts and will begin my podcast shortly.
Host awareness events and speak on panels.
Listen to stories of harrassments, attacks and pain, daily.
Reach out to podcasters, youtubers, municipalities. . I've even talked with a nun in Indiana to increase her awareness about the danger of anti-Asian hate. I even a nun in Indiana to increase awareness about Anti-Asian hate
ABOUT JOLENE JANG
I am an energetic, entrepreneurial, curious, corporate, joyful, 
Japanese, Chinese, Swedish,
swing dancing Seattleite who specializes in building community through creativity and innovation.
A power learner and speed listener on a quest to discover, I thrive on stepping into the unknown and dabbling in the differences. I am the Culture Explorer, who pops into new environments where I don't belong to meet new people, dives into researching topics I haven't heard of, and eagerly undertakes new adventures I have not dreamt of. I push comfort zones to get a window into other people's lives and then shares her experiences to build community.
With over 25 years of entrepreneurial experience as the Fun Specialist, most of my career was spent working with Fortune 500 companies as a speaker and consultant, teaching their employees how to build more productive teams and maximize meeting effectiveness. I graduated from the University of Puget Sound with a BA in marketing and a passionate lifelong learner. I have been interviewed by Oprah, Today Show and Good Morning America and another 35 news outlets.
Before Covid-19, I was preparing speeches on diversity and innovation. Always ready to adapt to situations on a moments' notice.
Subscribe on
youtube
and
facebook

Jump into life! Get engaged, be productive, change it up, push your boundaries, boost your social value, accelerate your learning. Live differently! On my youtube channel I share a variety of exploration of neuroscience, culture, innovation, life and biohacking, peppered with quirky bits of new and different with a fun do it yourself point of view. What's in it for you? You will get curated information sparking your curiosity and motivating you to take on simple challenges to Jump into Life!
FUN EXTRAS
Fought to get a law passed and succeeded in WA state and influenced federal and all the rest of the states. Voyeurism law. At the time 2002 it was this bill move the fasted through move through process.
Spontaneous trip to Cambodia for 44 days
Built 2 house decks
Repairs appliances
Biohacker
25 min cold plunge
84 hour fast
Pullups in a dress
Green DIYER building tech and decor out of random items
JOLENE JANG'S INFO
Youtube: subscribe
https://www.youtube.com/c/JoleneJang/
Website:
https://jolenejang.com/
Facebook Page:
https://www.facebook.com/jolenejanghappy
Facebook Public wall:
https://www.facebook.com/jolene.jang
Instagram:
https://www.instagram.com/jolenejang/
Empowered Asians Facebook Group:
https://www.facebook.com/groups/empoweredasians
Asian Allies Facebook Group
https://www.facebook.com/groups/asianallies
By becoming a patron, you'll instantly unlock access to 15 exclusive posts
By becoming a patron, you'll instantly unlock access to 15 exclusive posts
Recent posts by Jolene Jang
How it works
Get started in 2 minutes