Jon Hodgson
is creating Maps for Games
Select a membership level
Basic Tier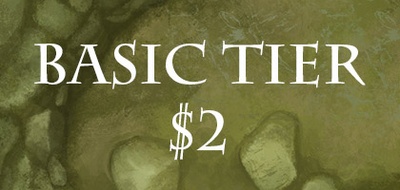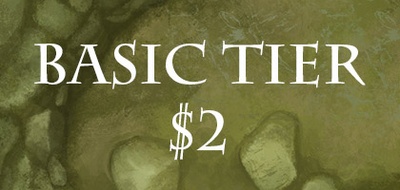 For just $2 you will gain access to my Patrons-only feed, which will include a minimum of one map per month. 

•  Maps are delivered electronically, at high resolution for personal use printing
• There are three versions of each map - gridded, hexed and plain
• Each map is also supplied in a sliced up "homeprint" version in A4 and US Letter chunks

You'll also gain access to patron polls and discussion, as well as videos, occasional written content, creation walkthroughs and more!
Miniatures Backdrop Tier
Patrons supporting at this $3 tier will get access to just miniature backdrop rewards. This is a great option if you don't need maps or art for your games!
• One miniature backdrop per month, supplied in a variety of formats
Bonus Tier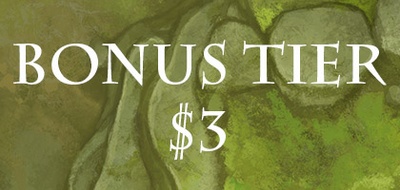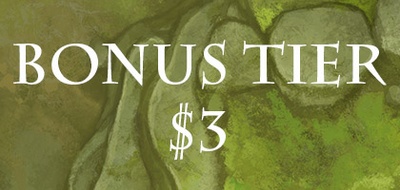 For just an extra dollar a month you'll get:
• All the rewards of the Basic Tier
• A bonus reworked version of the map of the month
• Short PDFs and eBooks of gaming content 
• Occasionally I'll throw in an extra map just because!
About Jon Hodgson
My name is Jon Hodgson and with this Patreon I'm going to focus on something that I think is great content for Patreon, and for both you and me - tabletop gaming maps.
I make art, write and design games. You may have seen my work in Dungeons & Dragons, The One Ring, Adventures in Middle-earth, BEOWULF Age of Heroes, Warhammer Fantasy Roleplay, Warhammer Historical, Dragon Warriors, Beyond the Wall and many other games. You have even played the Forest Dragon, a game I made with my young sons.
So what can you expect?
Everyone who becomes a patron will get at least one gorgeous battle/location map per month. I make them in a variety of sizes. Most of them are "Large" maps - 27 inches by 32 inches. I also make customisable A4/US letter maps that you can print out on the fly to create forests, dungeons and so on.
Get a sample for free here: 
Hillfort sampler
And even more stuff here: 
https://www.patreon.com/jonhodgsonmaps/posts?tag=free
My maps are all supplied ready to print with plain, gridded and hexed versions. You'll get the full-size poster PDF, plus the file chopped up into A4 and US Letter sized chunks for home printing. 
There's also an Art Tier, where you get a handful of character and monster portraits every month, along with a couple of location scenes to use in your games.
There's also the Miniature Backdrops Tier. These are specifically painted images that make the perfect backdrop to your miniature photography. Finding suitable backdrops that are a bit nicer than a blue board was always tricky. Well no longer. You can get these as part of the Art Tier, or the specialist Miniature Backdrops Tier.
You may have seen these being put to marvellous use by my friend James Morris on his blog, 
Mogsymakes
.
In addition to the maps and art, I'm always writing. The stuff I think up while making the map, and the research I do for them will be presented as bonus short PDFs. These will include useful content for games like content generators (I love a table!), NPCs, plot hooks and ideas on how to use a location in your games. That will be made available at the $3 tier, along with extra versions of the map each month, and additional bonus content as I create it. 
I also make videos, where I explore locations that match a given month's theme or just seem interesting to gamers! You can see my exploration of Tappoch Broch here: 
https://youtu.be/gSPLozMvl0E
Sporadically I invite my friends and colleagues to provide guest PDFs - we've had contributions from Gareth Hanrahan, Stuart Boon and TS Luikart.
Everything will be system-agnostic and will skew towards what I know and do best - Low fantasy, with a Northern-European mythic flavour. So fans of Tolkien, Dragon Warriors, Beyond the Wall and their ilk will be well served. You'll be getting barrows and hillforts, caves and forest ruins. All the good stuff!
My aim here is to get as many people involved as possible, so the price is very wallet-friendly. If we can get more subscribers involved, then I'll do more content with no increase in cost. Which would be amazing for everyone! 
Thanks for reading!
Jon
xox
If we can reach 200 Patrons, then we'll vote on where to take the next community map. And we might just unlock a new tier... we'll see what can be arranged on our way to this lofty goal! Share, share, share!
3 of 4
By becoming a patron, you'll instantly unlock access to 217 exclusive posts
By becoming a patron, you'll instantly unlock access to 217 exclusive posts
Recent posts by Jon Hodgson
How it works
Get started in 2 minutes