Jon MacAulay-Music
is creating Music
Select a membership level
Hangin' With the Band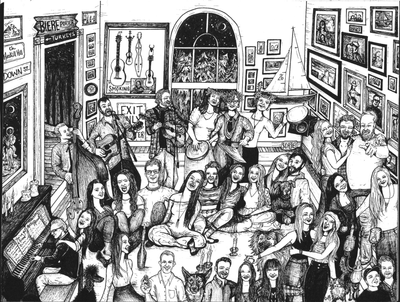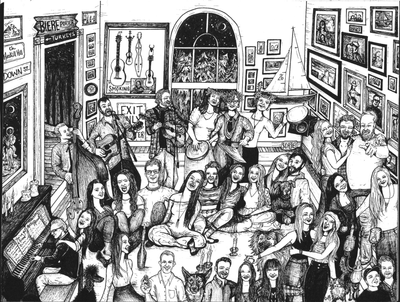 If you dig what I've been putting out so far and want to show your support, this tier is basically a virtual tip jar but also gets your foot in the door to backstage!

Here you'll have access to The Loft Sessions where I'll be putting on monthly online shows exclusively for patrons. Each episode will either focus on a different album/collection of my music or zone in on a major influence of mine to give you a deep dive into my creative process and career. Hangin' With the Band will also grant you early access to new releases before they hit all the main platforms.
Early access to new releases
Co-Producer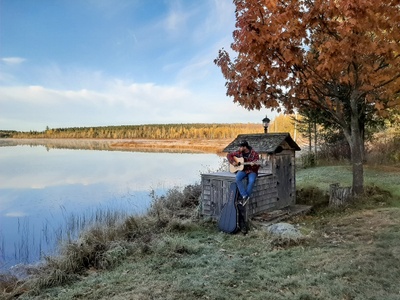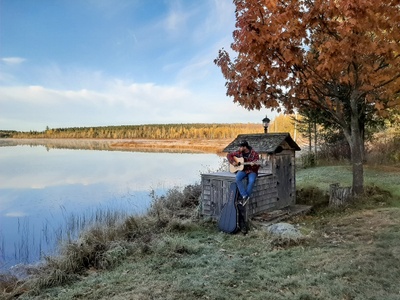 In addition to all the good stuff from the lower tier, as Co-Producer you'll be able to download mp3 files of my latest album What I'm Here For. You'll also have access to my Cover Up feature where I'll be posting recordings of different killer covers and you'll be able to vote for which one comes next!
Early access to new releases

What I'm Here For MP3 Download
Upper Management
As
Upper Management
you'll get all the aformentioned content and so much more! Here you'll be able to download high Quality WAV files of Jon's
entire recorded catalogue. 
The home studio has also been running at full throttle and in the
Deep Cuts
section you'll be able to check out what's been brewing as well as some great previously unreleased material. 
Thinking about learning guitar or maybe just pushing your playing to that next level? Should you be so inclined, your membership here gets you a personalized
Online Guitar Lesson
 (at no extra charge) once a month!
Upper Management also gets
1st dibs
on hard copies of What I'm Here For
 at a discounted rate before they hit the shelves.
Early access to new releases

Personalized Guitar Lessons

WAV files of Jon's Catalogue

1st Dibs on Hard Copies of "What I'm Here"

What I'm Here For MP3 Download
About Jon MacAulay-Music
A few years back, Jon MacAulay and his band-mates were gearing up for a country gig, with plenty of time between sound-check and show time… what to do? MacAulay took them to a little fishing camp buried amongst the maples in the Quebec countryside; his favorite spot to write, practice, and generally decompress. Upon arrival, one of the boys looked at MacAulay and said with a laugh "I can see the checkered shirt isn't an act". When you listen to Jon's music, his country upbringing and love for the outdoors and are unmistakable. As much a student of Dylan and Young as Kristofferson, Hendrix, and Wes Montgomery, Jon MacAulay is a veritable sponge drawing inspiration from a wide array of genres to create his deeply heartfelt and honest compositions.
As soon as he was of age—well maybe a bit before but who's counting?—to set foot in a bar, he found his way to the stage and has scarcely stepped off it since. Jon has always dabbled in song writing but it became something much more serious about half-way through his career—thus far. The result was his debut EP "Solid Ground" which saw the light of day in July of 2015. Its release has since allowed him to step out of pubs and restaurants and onto some more prestigious festival and concert-hall stages. Jon has now played several concerts as a headliner and has also been chosen to fill support slots for the likes of Brett Kissel, Dan Davidson and Patrick Norman, to name a few.
In 2019, he decided to take his music abroad; taking a job on a cruise liner that brought him to ports in Australia, through the Suez Canal to the Mediterranean Sea and throughout Europe. The time and isolation provided by this job created the perfect environment for Jon to get busy working on his newest project. Upon his arrival back to land, he wasted little time before jumping into the studio.
Jon MacAulay's first full-length album "What I'm Here" is set for release in the fall of 2020. The work has the singer-songwriter delving deeper into that rootsy, acoustic style that we've all come to know and love from him. It also showcases MacAulay's edgier, more rock-influenced side as he plugs in the old strat throughout the album.
Here on Patreon, Jon will be offering exclusive online concerts, sharing music from the upcoming album, video content, merch and more!
By becoming a patron, you'll instantly unlock access to 11 exclusive posts
By becoming a patron, you'll instantly unlock access to 11 exclusive posts
Recent posts by Jon MacAulay-Music
How it works
Get started in 2 minutes