Jon Spencer Reviews
is creating written works and so much more!
Select a membership level
A Helping Hand
Even if it's just a dollar, you are helping me out a lot!
Reward Tier Includes:
Access to my Discord with a special title.
Suggest a show to be in rotation for the next #AniTwitWatches.
An extra vote on the #AniTwitWatches Poll on Discord.
Patron-only AMQ game once a month.
A permanent place in the Patreon Hall of Fame on my website with link to your page (if provided).
My eternal gratitude. Seriously, every little bit goes a long way!
Includes Discord benefits
Pat on the Back
You deserve some extra thanks!

Reward Tier Includes:
An extra special Discord title.
Free keys for my digital game content including Into the Woods..., Crisis Council, and other occasional goodies!
The previous reward tier. 
Includes Discord benefits
Taking Requests
Limited (4 of 4 remaining)
Have an idea for what I should do next?
Reward Tier Includes:
I'll cover (almost) anything of your choosing in a podcast or written post. I will put in at least the minimum amount of work to form an opinion on whatever you choose.
You'll also be given exclusive thanks upfront.
All rewards from the "Pat on the Back" tier. 
Includes Discord benefits
About Jon Spencer Reviews
Thank you for taking the time to check out my Patreon!

Who Am I?
My name is Nathan Mehlhorn, but you probably know me best as Jon Spencer of Jon Spencer Reviews. I'm currently 26 and looking to make my passion of making fun content into a full-time career. Due to a disability, getting steady work is pretty difficult so I decided to give this a serious shot!

Jon Spencer Reviews started out as a passion project in 2015. It was a way for me to discuss, critique, and share the stuff I am into from anime to board games, and so much more! The goal has always been to provide a platform for people to share and discuss the things they love most. Over the years, the site has gotten bigger and better than ever before. Of course, it's all thanks to such wonderful people like you!

Moving forward, I'm looking to branch out into even more content. Thanks to a generous donor, I now have fancy audiovisual equipment and some editing software, so fun things are in the works. I hope you'll join the Jon Spencer Reviews family to be right alongside me on this amazing journey. You know what they say, the more the merrier!


Things I Run & Make
With the help of the wonderful community, Jon Spencer Reviews is proud to present Jon's Creator Showcase. Originally started as a project by me during January 2018 as a way to promote and discover cool content, the project was unfortunately retired after just one publication run showcasing creations from December 2017; or so I thought. Thanks to Raistlin and his call for action, Jon's Creator Showcase was able to continue by becoming a community effort. Each month the showcase is hosted by a different AMAZING creator in conjunction with me to promote and discover all sorts of GREAT content.

It's been going strong for 2 years! You can see what the buzz is all about by clicking #TheJCS here, or searching for it on Twitter.com. People from all walks of life, covering a wide variety of subjects join in. We'd love to have you, no invite needed! Simply submit something you created in the month prior using the hashtag, and tag some friends to join in on the fun.

In 2019 I also began a new initiative to engage with my community on Twitter called #anitwitwatches. We get together to watch an anime that the community has agreed on beforehand from a curated list I provide. The goal is to discover new favorites and highlight shows that folks may have missed over the years. Our first ever watch was the short-form comedy, Tonari no Seki-kun, but we've since moved on to other watches. To learn more about the current watch just visit here!

Something I've been doing on the side for a few extra bucks here-and-there is making animated wallpapers using Wallpaper Engine. However, I should soon be able to make even better ones, and will have the opportunity to transfer these skills to things like animated advertisements and such (after all, I do have a marketing background). Feel free to send me an inquiry at

[email protected]

for rates and requests. If you'd like to see my work, you can view a collection here.




Speaking of Steam, I'm also a curator there. Sometimes I don't have a full review for games, so there are some exclusive opinions there. I update this off-and-on. Right now I don't make a lot of money, so that means less time for trying new games. Consider giving me a follow to see what I'm up to.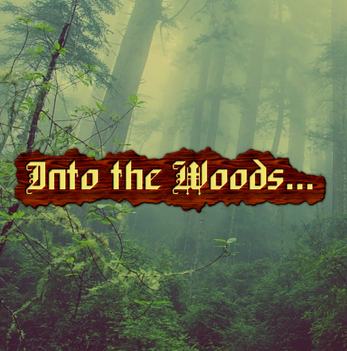 Outside of the blogging sphere I've also made my own solo TRPG, Into the Woods... which was created in just one month's time. Don't let that fool you though! It's received multiple 5 star reviews and was even in the top 100 on Itch.io for physical games for a few months. I'm constantly updating the game and have a few expansions in the works. Oh, and did I mention it's completely free? What are you waiting for? Check it out! I'd love your feedback on the game, love it or hate it. Should you need it, more info can be found here.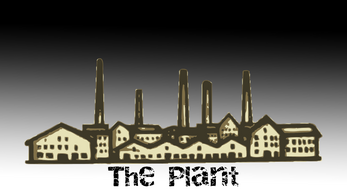 I've also made a short kinetic-novel titled The Plant. It was inspired by Bully Pulpit Games' free solo role-playing experience of the same title, and made with their express permission. You can check out their game here. The Plant was made to demonstrate how games like these can aid you in the creative process. Originally, I had written a short story while playing the game, but I enhanced that version to create this fun little audiovisual experience. You can read way more about that here.

The Plant is available for PC, Mac, and Linux absolutely free of charge. If there is interest, or when I have a bit of extra time, mobile versions of the experience will be made available on both IOS and Android devices. I hope you'll give this a look, and as always, I would love to hear about your experience!


Where You Fit In
Unfortunately, I don't make a lot of money at my 2 hour-a-week job where I provide childcare for my church. I make approximately $60 a month now with some residual income from here-and-there donations, but really it isn't enough. With your help, even if it's only $1, I can eventually make it on my own and stop needing to rely so heavily on friends and family.

That's why I created this Patreon. With your help, this dream can become reality. Together, we can make Jon Spencer Reviews even better! If you have any questions, concerns, or just want to say, "Hi!" Email me at:

[email protected]



Thanks again for taking a look!
Internet Bill

I'll be able to pay my biggest bill:  the internet. Right now my family helps cover this and I pitch in where I can. Not only would you be helping me contribute to my household, but you'd be removing an actual burden financial burden from my grandmother.
2 of 6
Become a patron to
Connect via private message
Recent posts by Jon Spencer Reviews
How it works
Get started in 2 minutes