Josh Bernstein
is creating A WAY TO BEAT CENSORSHIP
Select a membership level
"Email me your questions"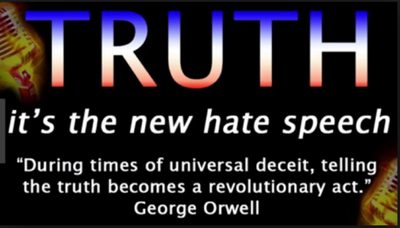 Do you have a political question you have wanted to know the answer to? At this level you've earned the right to ask me as many as three questions per month! Email your questions at: [email protected] and put in the subject line $10 tier questions. I will respond within 72 hours or less. Thank you for your continued support.
Call me with your question
At the $10 tier you could send me 3 questions a month by email. At this level you get ME, (not my assistant) ME for a once a month phone call for 5 minutes where you can ask me ANYTHING! Just send me an email to [email protected] and in the subject line put $25 tier question for the Bald Bad Ass Send me your contact number and I will reach out to you within 72 hours.
About
IN THE EVENT THAT YOUTUBE TRIES TO SHUT MY YOUTUBE CHANNEL DOWN THIS IS MY ONLY ALTERNATIVE. I highly doubt it would ever happen though because I am extremely careful. I never use profanity. Everything I post is 100% factual. I NEVER do conspiracy theories. And I do not have graphic images or ever threaten anyone or any group. That being said in the unlikely event that it did happen this is where ALL MY VIDEOS will remain.  

"THE FARTHER A SOCIETY DRIFTS AWAY FROM THE TRUTH. THE MORE THEY WILL HATE THOSE THAT SPEAK IT" 

WELCOME TO MY PATREON PAGE!       

It is because of incredible dedicated patriots like you that America will never descend into darkness; at least never on our watch! Let me be frank, due to the types of subjects I cover as well as the depths & details of my investigative work, I have made many political enemies. I have become a favorite & hated target of the left. (Just Google my name & Right Wing Watch & you will see what I mean lol) 

As a result, I have been DE-MONETIZED ON YOUTUBE, SHADOW BANNED ON TWITTER, & of course am a frequent guest in FACEBOOK JAIL at Mr. Zuckerberg's esteemed 30 day online Gulag.

So Patrons PATREON is my LAST refuge. It is a place where I can share politically unpopular & unreported news with all of you without being censored. My solemn vow & promise to you, my supporters, is that no matter what the situation may be I will NEVER lie to you & will ALWAYS tell you the TRUTH even when it hurts. I consider myself a superhero who doesn't wear a cape. I can't fly, leap tall buildings, or move mountains. But I can, have, & will continue to change people's hearts & minds.

I SACRIFICE A LOT TO PRESERVE LIBERTY & FREEDOM FOR YOU, YOUR FAMILIES, YOUR CHILDREN, my children, & future generations & have the arrows pointed at me to prove it. So I am hopeful you will see the value in sacrificing a little bit each month for mine. Your support is not an expenditure. It is an investment in America's future to help assure that future generations get to experience what we all have had the privilege of experiencing; living in a free, prosperous, & fruitful country. I thank you ALL for your continued Support!!! 




Right now I do 4 shows a week. However if we hit this goal The Josh Bernstein Show will produce an additional 2 more shows each week!!! Producing even MORE content! and MORE TRUTH!!!

1 of 1
By becoming a patron, you'll instantly unlock access to 2 exclusive posts
By becoming a patron, you'll instantly unlock access to 2 exclusive posts
Recent posts by Josh Bernstein