tl;dr — Art and Stuff for Moneys! 
Hello and welcome to my Patreon! My name is Josh Hardie and I've been making a living as a full time artist since 2014. I sculpt, mold, cast, and paint-- but most of all I love to share everything that I've taught myself over the years. You can see more of my work on my 
website
and my 
Instagram page
@joshhardie9.
Why Patreon?
I often receive questions about my work, process, and materials. Being an artist means I need to keep busy in order to eat, so I don't have time to respond to everyone on social media. Patreon gives me an opportunity to interact with you, answer questions, and hopefully continue to inspire you to pursue -your- artistic goals!
Early Sculpture Works


About My Work
In 2014 I took a leap of faith and quit my day job, intent on making a living as a full time artist. At that time, I was fully enamored with the resin kit world.  Since I was a bit shy about my personal work, the only logical way to try to make money seemed to be monster kits.  Thus, my side project CreatureKits was born.
Aside from attending art school to learn to draw and paint, I'm a primarily self taught sculptor.  Through resources on the internet I learned to sculpt, mold and cast by producing creature resin kits, sharing my progress on Instagram and selling my creations online and at conventions.
I neglected to fully express myself however.  Since I was a kid I have had a love for the dark and surreal. The first time I saw anything like that was when I was five years old and I stumbled across an HR Giger book. It was love at first sight. Well…more like obsession. His work scared the living shit out of me, but the imagery struck a cord deep inside. Ever since then I've been inspired to draw, doodle, sculpt, and paint, specifically the imagery I experience in my dreams.  Growing up in a Christian environment, however, didn't exactly nurture my artistic endeavors.  I was extremely self conscious about this type of work and it wasn't until recently that I began sharing this intensely personal work with others.  I've grown a lot, not only as a person but as an artist as well, and now I'm ready to fully explore the Shadow Side.  CreatureKits is being put on the back burner and a new chapter is opening up. This new chapter, funny enough, is where my artistic journey began.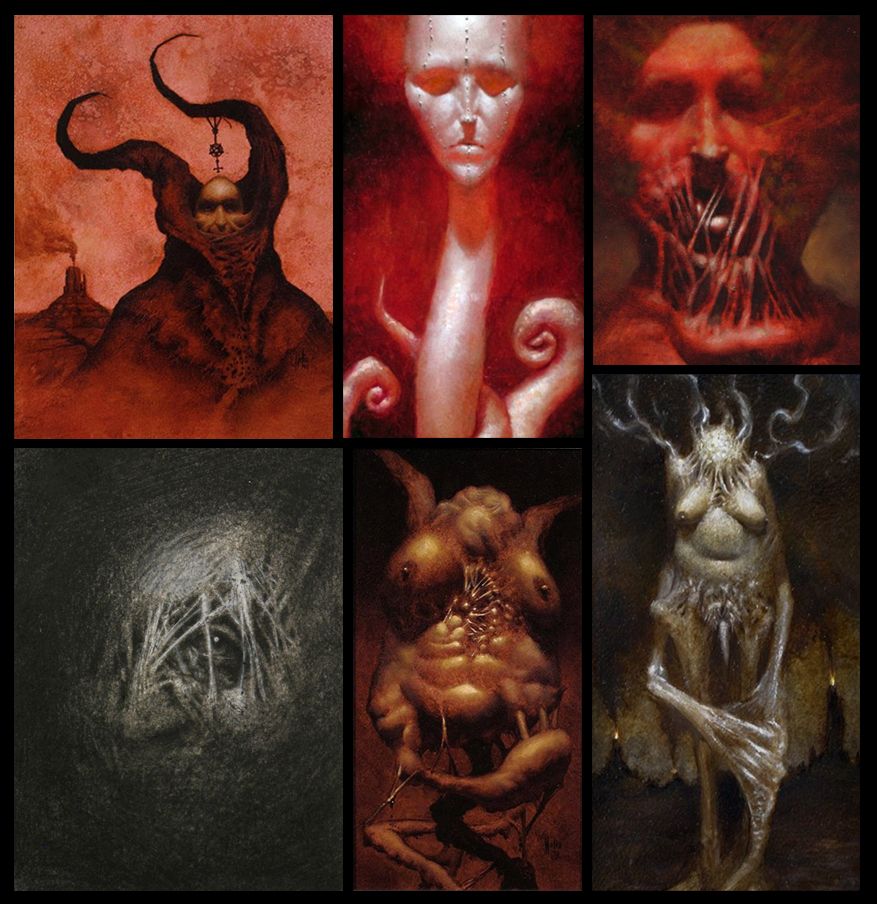 Early Paintings -- Based on Frequent Nightmares

CreatureKits will live on in its own way.  I still love sculpting monsters and teaching aspiring artists what I've learned.  Kits will be released in the future, but my main focus will be exploring the Shadow Side and of course-- giving back to my patrons.  Through Patreon, I can focus on accomplishing the goals that mean most to me:  Expressing myself artistically, sharing knowledge with others, giving back to those that support my work, and hopefully inspiring someone to pursue their own dreams.
Opening the Next Chapter  -- Work from Late 2016 and Early 2017
Thank You
I'm incredibly grateful for all of the support I have received and I can't wait to share more with you in the future. Helping and inspiring others to reach their artistic goals means a great deal to me. Being an artist isn't easy— especially if you don't have the means to attend an art school that's worth a damn. I should know, I taught myself to sculpt with only the internet at my disposal. I'm here to spread whatever knowledge I can.