North Games
is creating music & games
Select a membership level
House Blend Ground Coffee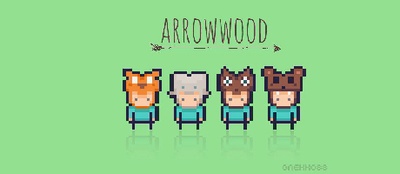 Good old fashion ground house blend is all I need for a constant pot of Caffeine directly into the blood stream. 
Access to most posts, wallpapers, music, and art that I create! and yes, it will help me buy ground coffee =)
Whole Bean Island Coffee
Nothing beats the sweet aroma of freshly grounded whole beans. The scent alone sends chills up my spine and wakes me right up. Fills the room with sweet, sweet aroma teasing of what's to come. Thanks for the whole bean donation. What a great experience. 


Access to all posts, wallpapers, music, art and Alpha/Beta builds of some of my projects!  This tier it will help fund fancy whole bean coffee from Caribbean islands.

Barista Hand-Crafted Cafe Espresso Latte
I have been spoiled. To have a trained individual, an expert, a master of their craft, grind, brew, drip, steam and garnish a latte full of wonder. With toppings and syrups galore.  You have graced me with a very special treat that won't go unnoticed. A barista prepared espresso drink. Wow. What a delight. Thank you! Yes, I WILL have whip cream!

Access to all posts, wallpapers, music, art and Alpha/Beta builds of some of my projects!  This tier will also have access to some source code, pixel art tilesets and game assets for you to use in your own gamedev journey. 

This very special tier will provide me with increased motivation and determination, fueled by the hand-crafted espresso treat prepared specifically for me. <3<3 .

Thank you so much for your support

About
Hi, welcome to my Patreon!
Thanks for visiting! I make tiny retro games under North Games and publish music under TransitFM.

As an 80's child during the Nintendo era, building video games had always been a childhood dream of mine. Working with art, music, story, technology and all the skills and dedication to make videos games has always defined itself as the ultimate art form. I put this aspiration to the wayside as I dedicated my time to developing a career in technology, succeed in academics and develop the foundation for a family. Its time for me to bring this childhood aspiration back into my life. Although I have zero experience in game development, I do still have a passion for recreating the joy I experienced as a kid playing games like the Zelda Series, Mario, TMNT Turtles in Time, FZero, Mario Kart, and the list goes on. These games influence me heavily, and I hope to push myself and struggle through this process to learn game development to be able to create something that I am proud of, something that will (I hope) evoke the same sense of nostalgia and joy I feel, in others.

Your support is greatly appreciated and helps me stay motivated, helps fund my pursuits to develop charming, fun video games that I hope you will one day get to play and experience. It will help me buy coffee so I can continue to stay up late nights coding and pixeling. If you are unable to contribute financially but would still like to help, send me a follow on twitter or retweet my work and help spread the word.

Thanks again, much love <3
By becoming a patron, you'll instantly unlock access to 14 exclusive posts
By becoming a patron, you'll instantly unlock access to 14 exclusive posts
Recent posts by North Games