Josh Wagner
is creating monsters in the modern world (book series)
Select a membership level
Tsukumogami
$1
per chapter/short story release
Even ambitious goals are made up of 1 dollar bills. Supporters receive news updates, early draft short story/chapter releases, and exclusive access to ask-me-anything, live video, and google hangout events. Continuing patrons also receive a digital copy of the first "Changing Things" book when it's released. Charged once per month max!
Tsukumogami are animated household items such as parasols, tea kettles, and brooms. Our main character once lived as a Tsukumogami teapot.
Makura-Gaeshi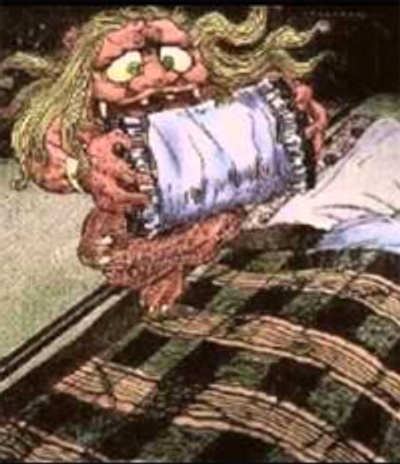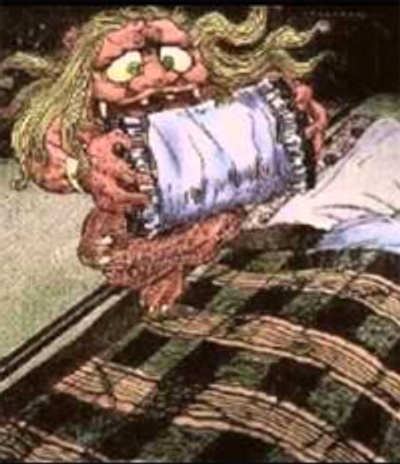 $3
per chapter/short story release
All the rewards above (updates, hangouts, and story releases), plus access to the exclusive collaboration website. Continuing patrons also receive digital copies of ALL limited edition "Changing Things" books as they are released, and acknowledgment on the website. Charged once per month max! 

Makura-Gaeshi are trickster spirits who move your pillow around while you sleep. I expect nothing but shenanigans from you guys.
Nurikabe
$5
per chapter/short story release
All of the above, plus digital copies of 3 of my previous books (one-time gift). Continuing patrons will receive digital copies of all limited edition "Changing Things" books as they are released, and acknowledgment on the website. Charged once per month max!

Nurikabe appears as a giant wall blocking a traveler's path. Your contribution will do quite the opposite, however. 

$101
per chapter/short story release
About Josh Wagner
"We are children of the almost's and the not-quite-there's. We are more than nothing, but less than something." 

In March of 2017, I moved to Japan. I left home with no job, no professional contacts, and no long-stay visas. Just a will to travel, and a story to tell. A story about ancient monsters trapped in human form, trying to escape a world where they've lost their relevance. I'm currently working on a master's degree for creative writing in Edinburgh, Scotland. This project is my focus. 

The monsters of The Changing Things have taken on many forms over the centuries: dragons, bears, dogs, trees, bridges, walls, kitchen appliances, creatures of the deep, memories, desires, and even ideas. But by the end of the second World War, they've run out of places to hide. The earth no longer feels like home. A group of 47 monsters agree to erase themselves, become mortal, and die in peace. But now something is waking them up. Old memories start to resurface, and the 47 are drawn back into community to face their true nature. 

These characters and their stories have been simmering for nearly 15 years. The Changing Things is a collection of short, interconnected novels (a "parallel" rather than a "series"), whose side-plots include a girl exploited by a narcissistic pop music producer, a man whose one desire is to lose his arms and legs, a real life superhero trying to balance a normal life, a theatre troupe living in the turmoil of 1870s Japan, a man whose ugliness is irresistible to women, a woman in love with a tree, a scientific institution on the verge of discovering a new sense, a transmortalism cult looking for the keys to eternal life, a religious plot to overthrow the government from within. It's a baroque and gritty plunge down a rabbit hole of broken-hearted, paranoid, and sometimes marginalized outcasts facing the profound possibility of supernatural origins.

I've dedicated the last several years of my life to research, character development, and scene writing. The last phase took me to Japan and other parts of Asia. I'm currently working to finish rough drafts for all the books. Like my own journey, their plots will span a range of countries and continents. I've just been going wherever the story takes me. Next year I hope to return to Japan to put the final touches on this story.

Okay, if you've read this far, there's one VERY IMPORTANT detail I need to point out: Patreon is not like Kickstarter. Rather than a single up-front payment, backers are charged per-release. Payments are made automatically through the Patreon site when I submit a new story, chapter, etc... This won't happen more than once a month (max 12 times per year if I'm feeling ambitious).

Of course, you're free to cancel or adjust your backing level at any time.

Now that's out of the way let's talk about what you get. Even the lowest tier patrons ($1/month) get access to:

The Content:

Research notes and insights, character development, early drafts, short stories, and ultimately (with most backing levels) the finished books.

Me and my Process:

I call Montana home but I spend a lot of time traveling and living abroad. This will be my fourth novel inspired in some way by my nomadic lifestyle. I want to let you guys in on the personal side of the process, so patrons will have exclusive access to travel blogs, videos, images, ask-me-anything and google hangout sessions. I'll be offering a peek into my emotional pendulum, my struggles and accomplishments, the days when I want to give up and the ways I manage to press on.

The World:

Patrons will not only have access to observe a little bit about my process, but a privileged opportunity to participate in the story.

As a long-time believer in the value of collaboration and multi-disciplinary approaches to storytelling, I've been recently mulling over what the idea of an "open source" novel might look like. Is there a way for long form fiction to be collaborative? I have a plan to partially develop The Changing Things with both inclusive and interdependent aspects.

I want to see what happens when other creators contribute their take on the world before the final project is complete. In this way, collaborator work can be integrated in subtle ways into the developing story. Along with the release of The Changing Things books, I will be curating one or more books of companion content filled with spin-off stories, artistic interpretations, and other collaborator input (all companion proceeds will go to the partner artists). Interested patrons will get advanced access to this process.

So, thanks for reading, watching, and listening. It's already been an eye-opening journey, and I'm excited to have you guys along for the remainder of the ride: whether as collaborators, creators, patrons, readers or all four. We're going to build a beautiful, complex, spontaneously evolving monster of a world of words.

$100.77 of $200
per chapter/short story release
Okay now I'm settled in, enveloped by a language I don't understand. Everything is expensive! Can I survive here for the next three months? What's it going to take for me to get a long term visa? I'm stumbling at life, but I'm writing like mad. $200/release means more hours writing, fewer hours trying to make money.
3 of 5
By becoming a patron, you'll instantly unlock access to 55 exclusive posts
By becoming a patron, you'll instantly unlock access to 55 exclusive posts
Recent posts by Josh Wagner
How it works
Get started in 2 minutes