Journal Jot and Jive
is creating Journal Prompts, Videos, and More
Select a membership level
I SUPPORT JJJ JUST BECAUSE...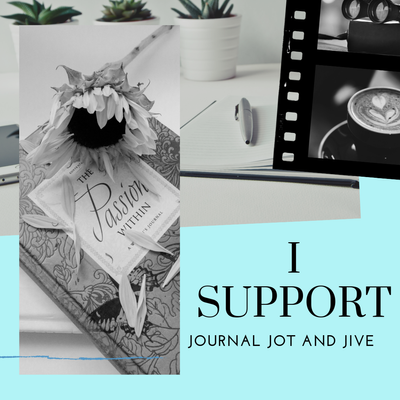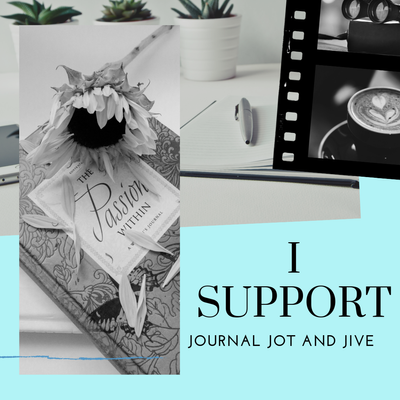 Looking for a way to support Journal Jot and Jive? I know...I know...not all of you are into journals and planners! However, you just love what Journal Jot and Jive is all about and desire to support the brand and its owner! OMGGGGGG I feel so special that you want to do this!!!
You are in luck! By pledging $5 per month, you will help the owner Adrian (A. Renee)...little ole me of Journal Jot and Jive continue to expand my purpose and passion through my brand. 
Every pledge matters! Becoming a patron would mean the world to Journal Jot and Jive! Thanks in advance for believing in what Journal Jot and Jive has to offer! 
Oh P.S. You will have access to Patron only messages on the page! 
Monday Motivation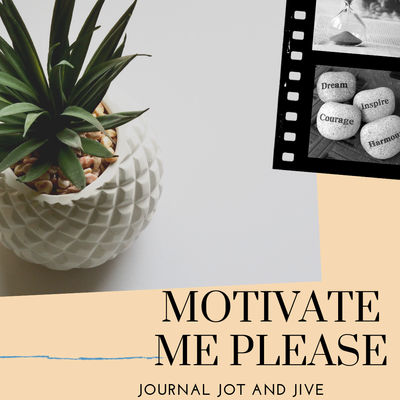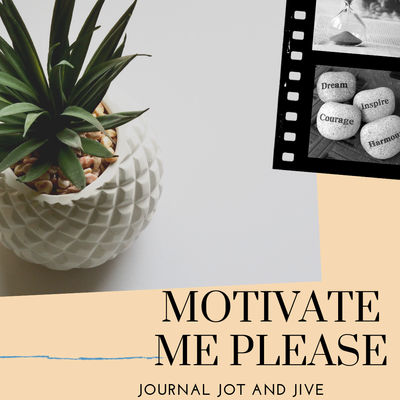 EVERYONE...and I DO MEAN EVERYONE...needs a little motivation from time to time! Are you tired of complaining about Monday's...I am tired of the complaints too! 
Monday Motivation was a huge highlight on my Journal Jot and Jive YouTube channel. Many have stated how they miss having the access to those videos! 
By pledging $10 per month you will have exclusive access to two
1-hour long Monday Motivation sessions per month. This will not be offered to my standard YouTube subscribers. In this tier you will receive:
*Patron only news feed
*Access to secret Facebook J3 Crew group
*Q&A in live time about journal moments
*Visual journal tips and ideas created during the video
*A downloadable file that coincides with our topic of the night
*Four detailed themed journal prompts
This will only be available for YOU...devoted "JJJ" Patrons!  How cool is that? Get ready to mark your calendars for 2 Monday inspirational and informative videos with A. Renee. A link will be provided to you for each video.
Oh yeah...I forgot to mention, at the end of each video you will leave with one journal prompt to work on for the week in addition to your four journal prompts!  Yes! Get ready top fill those journal pages!
WRITE ON - PLAN ON IT
Sooooooo...You are still writing the same sad song in your journal? Now you know your journal should read like a book right?
Do you feel overwhelmed with journals, planners, and putting your plans in motion? Haven't quite figured out what to write or how to incorporate your planner and journal moments cohesively? You do know I am your girl?!?!?! 
Do you keep buying ALLLLLLLL the things to clear your mind, organize your life, and create the productive life that keeps you going; only to find out you are stuck in a rut? Let me help you "SHOP YOUR STASH" and guide you in the right direction! 
By pledging $25 per month you will have exclusive access to a space where you can get more in tune with journal moments and productive planning. By pledging you will have access to the above tier items and:
*Themed journal prompts each month to help you expand your journal moments.  There will be approximately 12 to 15 prompts per month.
*A downloadable file that coincides with the journal theme of the month
*An exclusive pre-recorded video of me journaling one of the monthly prompt questions. (A peek into my world...trust me I have stories for days...LOL!)
*An exclusive detailed video each month detailing ways to use your planner items for productivity as well as ways to journal in your planner.
*Access to a secret Facebook group 
*30% off off all items in Journal Jot and Jive's Shopify store when items are launched. You will be notified first when there are new releases. Please note the code will change monthly!
Please note: These journal prompts are different from the single journal prompt that will be disclosed verbally at the end of Monday Motivation videos.
About Journal Jot and Jive
Hi All,

I am A. Renee, owner of Journal Jot and Jive. I have been an avid lover and user of journals and planners for over 30 years. I teach creative ways to add journal moments to your life. In addition to journals, I fuse journal moments with using planners! How cool is that? After years of using various social media platforms, I wanted to find a safe haven for my true fans. So here we are!!! Get ready to prep the pages, journal the moments, jot the tasks, and jive to the beat of your drum!  

By pledging a monthly donation,  you'll be able to gain early access to videos, have exclusivity with JJJ, as well as have more access to my knowledge on journal and planner moments. There will be a variety of tiers. You choose the tier that best fits your needs...and boom we are well on our way to expanding your journal desires!

Get ready to enter the JOURNAL LOUNGE and expand your journal journey! I look forward to having you along for the ride! 

A. Renee



Journal Moments On The Go

When I receive 50 patrons or more, I will begin journal moments on the go! This content will be available to the $10 and above tier! I will show you cool spots to grab your journal supplies and some of my favorite spots to journal outside of the home. In addition, I will begin the JAVA and JOURNAL series where I will journal and review coffee and tea spots around Metro Atlanta.

Let's JOURNAL. JOT. and JIVE.
1 of 1
By becoming a patron, you'll instantly unlock access to 50 exclusive posts
By becoming a patron, you'll instantly unlock access to 50 exclusive posts
Recent posts by Journal Jot and Jive
How it works
Get started in 2 minutes