Debbie Happy Cohen
is creating Wholehearted Relationships
Select a membership level
DAILY LIVESTREAMS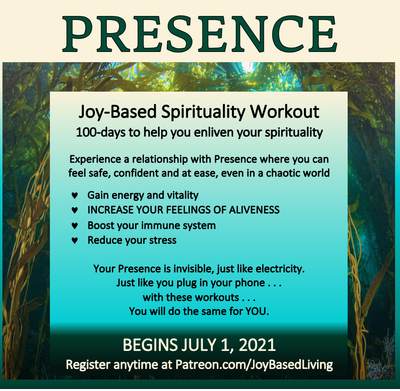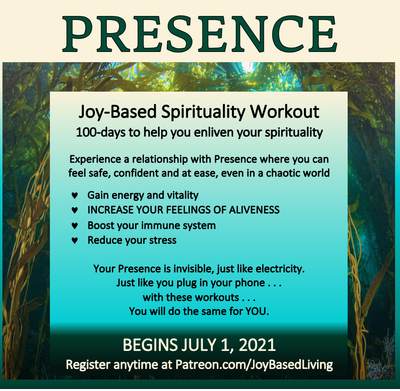 * NEW! 100-DAY Joy Workout!! Begins July 1 - Join any time! Recordings available!
* Be sure you're signed in so you can watch videos and/ or message me! *
 
DAILY LIVESTREAMS
Learn how to take healthy, self-interested action, especially if you are someone who has a tendency to over-give your Time, Energy and Attention to others. Master your ability to use your T.E.A. time to focus on developing your S.P.A. (Sovereignty, Power and Agency). 
These skills are essential for living a joy-filled life!
The light in YOU is sacred. I create daily livestreams to honor that light and nourish it. In my imagination, I see us building a cathedral of radiance as we create our best lives together (or a temple if that's what you would prefer).
Throughout our Joy-Based Living communities, we are creating conversations at multiple levels of friendship and connection.
Our DAILY LIVESTREAMS
are usually around 5 or 10 min. Each one is LOADED with wisdom from the Joy-Based Living Building Block Village! You'll get to
join in meaningful conversations, get doses of daily wisdom and answer special self-reflection questions.

Our upcoming livestream video series is a 100-day Joy-Based Spirituality Workout to help you enhance and enliven your connection with Presence! Starts 6-1-2021. Each livestream stands on its own so you can join in any time.

Our previous livestream video series was a 100-day Joy-Workout to help you elevate your heart! Starts 2-1-2021 at 2pm Central. Each livestream stands on its own so you can join in any time.

You'll gain access to recordings of previous livestream videos instantly, as soon as you join.
Our previous 180-day livestream series, 
NETWORK LIKE A WOMAN: RELATEDNESS WITHOUT AGENDA, took place from July 2020 - January 2021. 
It's for both women AND men. Here's the thing. Humanity has swung the pendulum too far in the masculine ways of being. We need more feminine energy within our communities, especially in leadership. "Network Like a Woman" means: relatedness without agenda.
With this tier, you're supporting the
Time, Energy & Attention (TEA)
required to manage our online spaces including a blog at Wordpress, a video channel at youtube, a podcast at Anchor, a Facebook group and a Basecamp community... and the live streams here which include Crowdcast integrations for privacy and quality.
For only $5 per month, you are supporting all these efforts. THANK YOU!
Looking for a Deeper Dive?
Interested in a more in depth experience in your own journey? Mini-courses on emotional literacy, empowerment, healing and thriving. Join me and like-minded others on Zoom at the $10 tier.
Includes
Deep Dives, Playdates, Laughter @ Zoom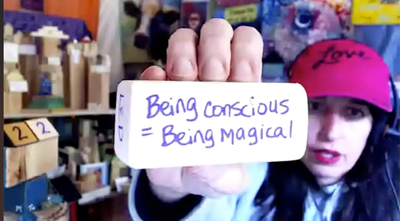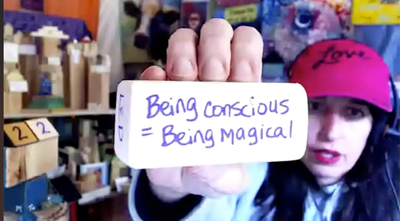 Deep Dives, Playdates, Laughter @ Zoom
* Be sure you're signed in so you can watch videos and/ or message me! *
Let's DIVE IN!
Join Zoom Calls (45 min to an hour each).
Once a month, you'll deepen your emotional literacy as we delve into a favorite Joy-Based Living practice:
The Tell Me More worksheet.
This unique process provides a clear and concise, powerfully effective method to increase your 
emotional literacy
.
And once a month, you'll accelerate your personal growth AND your JOY in our "playdates" where we
use art for healing, self-reflection and focusing. 
Recordings will be available after each meeting.
Humor is such an important part of healing and growing JOY!!! Oh how I used to wish there was more funny information in the mix of all the seriousness - so that will be PART of our journey together!
Want even MORE individual attention?

One-on-one coaching with Debbie Happy Cohen is intense, immersive and life-changing. Check out the coaching tier to see if it's right for you.
Includes
Everything above
Plus all the benefits from the $5 level
30-minute coaching session
Limited (2 remaining)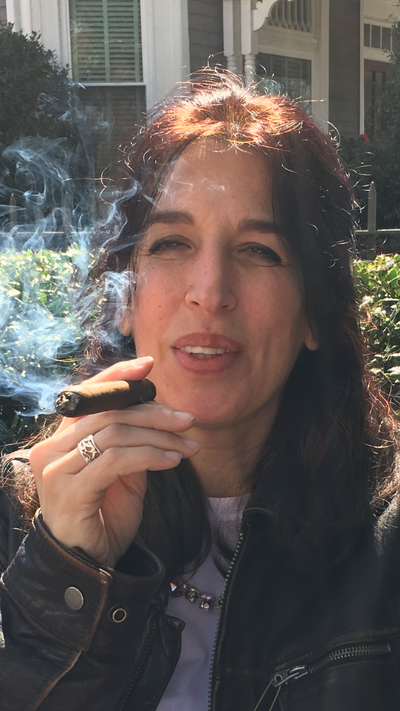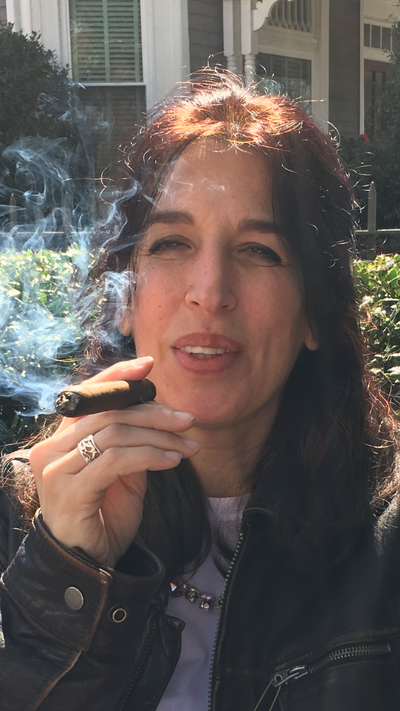 30-minute coaching session
* Be sure you're signed in so you can watch videos and/ or message me! *
If it's personal, one-on-one attention you're looking for, you've come to the right place.
Discover your greatest strengths and let them shine.
Release the obstacles that stand in your way of greater JOY.
Get focused.
Receive honest feedback.
Let your heart be seen.
Develop your full self-expression in a way that's most authentic to you.
Improve your follow through and even get gold stars!
Schedule a life-changing coaching session with Debbie to help you clarify where you're heading and a plan of action to get there, with JOY!
Includes
A coaching session. 
All of the benefits from the tiers above
About Debbie Happy Cohen
Update Feb 2020: The Intro video was recorded in summer 2019, right around the time when SANCTUARY was published. WHOLEHEARTED NETWORKING and GET SASSY in 2020 are the freshest, newest campaign! But I really like the intro-video as it is, so I've decided to keep it up for now. Enjoy!

I know what it's like to feel powerless, and throughout my healing journey to reclaim my authentic presence and radiance, I envisioned a place where people could develop their sense of empowerment and JOY. Without religious doctrine. Without family strings. And without dependency on a teacher. It would need to be peer-led. And the community would need to be continual (not just a weekend or even a year). I also wanted it to be accessible, which meant it would need to be online. And affordable. 

Since age 19, I have been on a deep quest for truth. This search led me to meet the most interesting people and study the most far out practices, to find myself. Including metaphysics, psychology and best practices for teaching and learning. Most amazingly, I learned how and where LOVE gets stuck and how to release it so it can flow again.

The light inside of each and every person is worth fighting for. Standing for. Singing, dancing and painting for! And bringing out that beautiful light together is sooo much more FUN than going at it alone. This is what we have created at Joy-Based Living.


To read about my story, visit: 
https://joybasedliving.com

Love is the most powerful force in the Universe.
Anonymous
Wider distribution and promotion of SANCTUARY. With every $500 goal reached, I will snail-mail 5 copies of SANCTUARY to organizations that serve people who are looking to heal PTSD (domestic violence shelters, cities where there have been mass shootings, etc.) so that they can heal, so they can thrive.
2 of 2
By becoming a patron, you'll instantly unlock access to 332 exclusive posts
By becoming a patron, you'll instantly unlock access to 332 exclusive posts
Recent posts by Debbie Happy Cohen
How it works
Get started in 2 minutes