Joy Clarkson
is creating Podcasts about art, theology, and everything else that matters.
Select a membership level
The Joynal!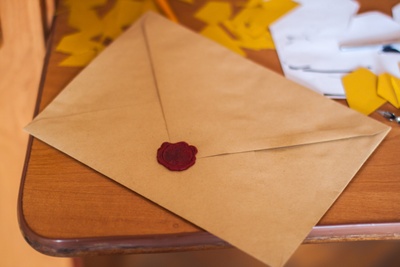 Join this tier to receive you monthly instalment of the Joynal and On My Bedside Table.
In the Joynal share a little of myself with you. Less crafted, less careful, more personal, humorous, and episodic. Just thoughts and stories, dumb jokes I think are funny, books I've read that are filling my soul, ideas I've encountered that are changing my life. Those sorts of things.
In On My Bedside Table I share my monthly read-for-pleasure booklist, and what I liked, loved, learned, and hated. Be prepared to share yours with me too!
A Lovely Cuppa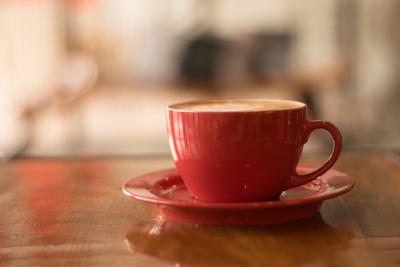 Join this tier to receive Secret Podcasts, Seasonal Playlists, Recipes, the Joynal, On My Bedside Table, and More. 


Be a pal and stop by for a cuppa. With this tier, you'll receive all that my Patreon can offer. In addition to the rewards included in the previous tier (Joynal + Booklist) Each month you can look for a secret podcast, for a seasonal playlist, and for whatever other lovely things strike my fancy to post. (like the summer book club series!)


You'll also have the benefit of the Patreon community at your fingertips; kindred spirits to share and discuss with.


So stick around for a cuppa!

About

Hello, friend,

If you've found this page, I assume you are a kindred spirit, hunting for beauty and goodness in this weary old world.
I'll guess you've already listened to the podcast, that we share a love of good, true, and beautiful things, that we're in the trenches of life together, seeking to "rejoice though we've considered all the facts" (Wendell Berry). I have a hunch that you care about cultivating your interior life, enriching your soul, becoming a source of wisdom and kindness for others.
If so, welcome to my Patreon. 

Patreon provides a platform for you to support my work and share in my journey toward completing a Phd in Theology, Imagination, and the Arts at Saint Andrews University.
You can find out more about each tier of Patreon through the tabs on the right, but first, let me tell you the story of how Patreon came to be, what I do on Patreon, and what you can expect from this community.
In 2017, passionate about the power of story and beauty to help shape us into well-rounded people who think with complexity and compassion about the world, I started
Speaking with Joy.
A brand new doctoral student in theology at the cusp of an academic career, I could never have imagined what a life giving force this podcast would become in my own life, deepening my convictions, strengthening my voice, and connecting me with kindred spirits all over the world.
But I also couldn't have imagined how much completing a doctorate would require of me:
intellectually, emotionally, socially, financially. Completing a Phd can be a profoundly isolating experience. Conflicting forces pull you in two directions at once, toward the hurricanes eye of a research vortex on the one hand, and into the storm of training, presenting, and speaking to make sure you (and your CV) are ready to get a job when you're done. And while this storm rages you also have to work enough to eat, go to church, and sometimes even hang out with friends.
It is no wonder Phd students are 
three times more likely than others to be anxious or depressed.
At the end of my first year, I realised that I needed support on this journey. And that's why I started this Patreon, to you to join with me in this journey, to help me bear the load, and to share in its joys with me.
First of all, I knew I wanted to continue producing the podcast, but that I couldn't do that unless it became a source of income. As I prayed about it, it seemed like an opportunity for a step of faith in both the community that has developed around the podcast and in God's kindness and provision. I trusted that if the podcast really were worth my time, a part of my calling, God would provide, and people would come alongside me; He did, and you have.
Through the financial support of Patreon, I am able to continue my doctoral studies and the podcast.
I also had an inkling that I needed a network of support, encouragement, and prayers, something to anchor me, and keep the vision clear for why I do what I do, both in research and in the podcast. This was the support I didn't know to ask for, the gift I was surprised and delighted to be given. Over the past year,
Patreon has become a source of immense encouragement to me, given me a place to more privately recount the victories and challenges of my studies, a community of people who have cheered me on and given me ideas.
Your support has been humbling, soothing, and deeply heartening. Thank you, thank you, thank you. 
So, over the past year, Patrons have given me the gift of their financial support and relational encouragement, and I've hoped to return their generosity by sharing the things on my heart in a monthly newsletter (the Joynal!), playlists, secret podcasts, recipes, pictures, and short essays. I didn't anticipate how fun it would be to see a small community of listeners form on the Patreon; to connect and interact more deeply. 
My patrons are my podcast inner circle. The first people I'll tell when things are on the move. The people I'll ask for prayers. The people upon whom I'll premier writing ideas.


The patreon is not a "product" I produce for your purchase, it's a community of support, inspiration, and shared delight. I lean on my patrons, but I hope they enjoy stories and songs and ponderings I share in the leaning... and I love learning from you as well.
Well, I'm rambling (a very realistic element of my patreon posts), but I hope that has given you a sense of what this space is for. If it sounds like something something you'd enjoy, join in! I'd love to have you along for the journey.
Oh, and you're all going in the acknowledgements of my Phd.
Much love, friends.
Peace,
Joy
I'll do an interactive Facebook live where I'll do a live episode, and let you all ask me questions. 
2 of 2
By becoming a patron, you'll instantly unlock access to 181 exclusive posts
By becoming a patron, you'll instantly unlock access to 181 exclusive posts
Recent posts by Joy Clarkson