Welcome to my Patreon Page! 
Learning to Paint gives us a new dimension and satisfaction, the sense of achievement and delight to complete a painting is what I'm here to help you do. 
In joining the Joy of Art Studio you are giving yourself the gift of
really 
learning how to paint. You are also giving me the privilege of sharing my love of art with you and the tremendous pleasure in helping you discover your artistic talent!

Membership
As a
Member
, you will receive different packages. As a basic member, you'll receive free tips, videos, and updates of things happening in the Joy of Art Studio. As a
Workshop Member,
you'll receive a workshop a month! This is a Step by Step course that will show you exactly how to paint a lovely picture! I will send you a demonstration video of each step that is easy to follow and for you to enjoy painting.
If you'd like some personal coaching and help the
Let's Paint Together Membership
is the answer!

Why
Art is my passion and my love which started growing from the age of 13 when I won my first painting competition. Art has been a life saver, a healer, a motivation and an inspiration throughout my life. Now, through this Patreon System, and Membership Site it gives me the opportunity to share my love of art with you.
There are two reasons why I've created this Membership site, firstly to enhance my classes, workshops and course that I do live at the Mijas Art Centre, Mijas Pueblo, Spain, and secondly to share these classes and workshops with people who would love to paint but can't get to a live class.
Helping Others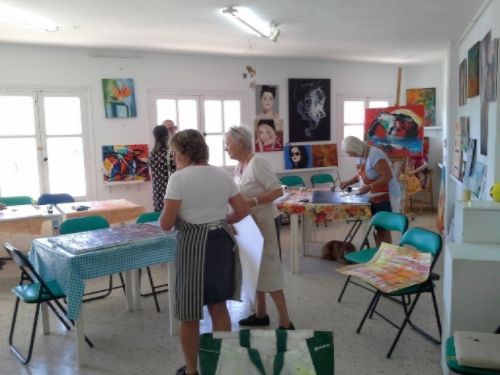 Having taught art for many years and watched in delight many students discover their talent, be it in bold abstract work or a lovely landscape, I always feel honoured to have been the facilitator. Using this platform gives me the opportunity to reach more people who love to paint. 
My own work uncovers the many facets of the emotions of living, from serene tranquil scenes in watercolour, acrylic or oil to wild dynamic abstracts expressing those emotions in colour and passion. I love exploring and experimenting with different techniques and discovering new ways of creating different effects. Then I love to share those techniques with my students!
I have a simple ambition to be able to create art, share it, and help others do the same. I want to live my life mindfully and give something from my heart. I hope to contribute something beautiful and bring happiness to many people through painting and teaching.
My goal is to reach €3000 per month. This will cover all the costs of running my studio and me, all the materials, tools and equipment, marketing and technical support,  necessary to enable me to be up and running as a full-time artist and teacher.
It will also help support the Art Centre where I have my studio, as it's a non profit charitable organization that relies on funds from artists and teachers to run as an Art Centre.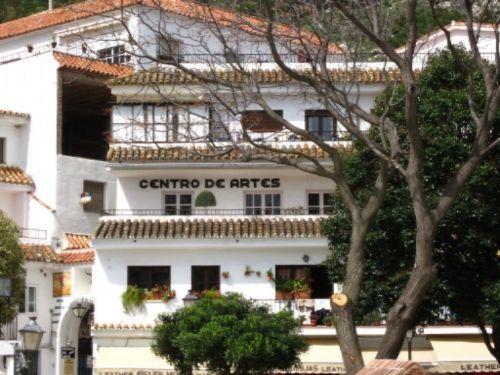 I value your membership with the utmost reverence and gratitude. Your support inspires me to succeed.
Heartfelt thanks.