joyouart
is creating illustrations
Select a membership level
Astral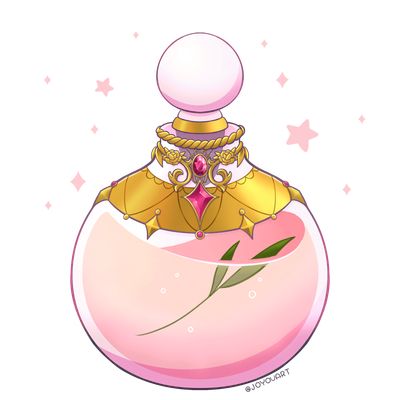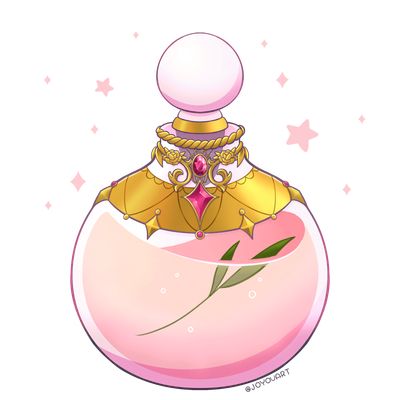 ASTRALmembers get access to the following:
♦ Patreon-exclusive feed on works-in-progress that can't be found anywhere else (ie. preliminary sketches, rejected pieces, etc., and my thoughts behind them.
♦ Access to Downloadable Content: .jpeg and line art files to study/color!
♦ Entry into polls to voice what I can create next!

Stellar
STELLAR members get access to all previous rewards, as well as:
♦Access to Downloadable Content: hi-res .jpeg, .pdf, art files to study/color!



Lunar (Domestic ONLY)
Limited (14 of 15 remaining)
LUNAR members get access to all previous rewards, as well as:
♦ MAIL CLUB: Monthly goodies mailed out at the end of the month! (see more info in the bio section)
♦ First access to Grade A enamel pins
♦ Access to Downloadable Content: hi-res .psd art files to study/color, complete with all layers and original sketches.
♦ This tier is for patrons living in the US only! International tiers are planned but currently unavailable. Sorry!


About joyouart
Instagram | Facebook | Tumblr
About Me
Hi there, thank you for checking out my Patreon page! My name is Jo and I'm an illustrator living in Brooklyn, NY.
I currently work in full-time retail management but when I'm not at work I create stickers, pins, and prints from my illustrations. I created a Patreon in hopes of building a small business for the art I create. The funds I receive from Patreon are directly invested in making art prints, stickers, enamel pins, and more for interested followers and patrons.
With the help of potential patrons like yourself, I can continue creating art and pursuing lifelong goals in my art with less financial worries since these goodies can cost a pretty penny to make.
What kind of art can you expect?
I enjoy many different fandoms so a lot of my art is influenced by anime and video games. Aside from fan art, I also venture into original illustrations as well. My art often include elements of witchcraft and magic. My dream is to someday publish my own art via comics or illustrative storybooks. I mainly use Procreate on a iPad Mini 5 but occasionally I will break out my traditional mediums (watercolor, inks, and markers) for commissions or special illustrations.
I do not / will not draw NSFW art.
 At most I may draw breasts and some images may contain suggestive themes but I never show full nudity or genitals.
Things are included in my Patreon-exclusive feed:
I love getting feedback, and hearing new ideas and finding out what new things you'd like to see me make. With Patreon, I can share exclusive content like lineart studies for patrons to print and color/study, process videos and images with step-by-step explanations, and .psd files! Patrons can vote in what content they'd like to see me create and sometimes even long-term patrons (including lower tier patrons) may receive goodies in the mail as well (be on look out during the holiday season)!
*~~~~~~~~~~~~~~~~~*~~~~~~~~~~~~~~~~~*~~~~~~~~~~~~~~~~~*
LUNAR MAILING CLUB INFO

HOW DOES MAIL CLUB WORK?Lunar Tier patrons are members of my Mailing Club and will receive monthly mail where I send packs of goodies that can range from sticker packs to prints or pins!
Currently the Lunar tier is for Domestic/US only residents but I plan to open up a International tier if there is enough interest.
You will receive packages every month you pledge. Packages will be billed on the 1st of every month and you will be sent the previous month's sticker pack. This is to ensure that patrons have enough time to cancel their pledge if they desire. Stickers packs will typically consist of 3-6 stickers and will be mailed out the first week of the following month.

(eg. If you are billed on July 1st, but you will receive June's goodie package in the mail in July)
.
If this seems confusing, please message me so I can explain better via personal message. I am also fairly flexible, so shoot me a message if you would like another month's package mailed to you! :)
WHAT'S THE POINT? CAN'T I JUST BUY YOUR STUFF ON YOUR ETSY?Most of the time, yes.
A large majority of my merchandise will be available on my Etsy store.
But my Lunar Tier patrons always get the better deal,
especially if they want everything included in that month's package (at no shipping cost either!). The reason for this is to both show my patrons how much their continued support means to me.
WHY MAKE A MAILING CLUB?I mean, who doesn't like getting surprise mail?
I know I enjoy getting snail mail despite this being the age of technology and digital advancement. There's just something special about receiving goods the old-fashioned way. Looking at art on a screen is different from seeing it in person. Plus, I love packing and shipping mail for my Etsy store, so having extra packages to send is a fun way to show gratitude for my supporters! Plus, the art I make can help me keep a nice, fresh stock of art to sell!
BUT THIS MONTH'S GOODIES SUCK!
I get it; sometimes you just aren't feeling this month's design, or maybe you can't afford to keep my Mailing Club. Whatever the reason,
don't ever feel obligated to stay
!
Remember, you can skip if you don't like this month's design!
Just make sure you skip/cancel by the 1st of the month! I release my designs for the next month at the end of the current month so you have time to cancel if you don't like my designs!
Alternatively, feel free to reach out to me to see if you can have any previous month's package sent instead!
I always have extras so we can work something out if you message me!
Examples of past Lunar Tier rewards:
Past Packages featuring fan art, currently available on my store but at time of release was offered to Lunar patrons for $10. Shown here are Sailor Moon Clear Henshin Stickers (set of 5), FFVII Tifa A-Grade Enamel Pin (part of my FFVII Pin Collection and given to long term patrons), Magic Knight Rayearth art prints (set of 3), and Fire Emblem Three Houses vinyl stickers (Black Eagles Edition, set of 4)
Past Packages featuring original art, currently available on my store but at time of release was offered to Lunar patrons for $10. Shown here is my Mermay 2020 Holographic Print (included along with set of 3 Mermay stickers), Valentine's 2021 Boudoir holographic matte stickers (set of 4), "No Evil" matte sticker series (set of 3), and Summer 2020 matte vinyl stickers (set of 4).
THANK YOU FOR READING!
I really hope you'll consider supporting me because it will help me achieve my goal of becoming a freelance artist/illustrator! I work hard at what I love doing and being able to share my art with those who would appreciate it most would be a dream come true. I can't wait to continue to expand my freelance business with your help!

You can also check out my 
Etsy Shop
!
By becoming a patron, you'll instantly unlock access to 110 exclusive posts
By becoming a patron, you'll instantly unlock access to 110 exclusive posts
How it works
Get started in 2 minutes