J Ran Hill
is creating short films.
Select a membership level
Support a film-maker, become a patreon.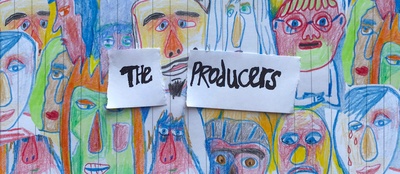 As a supporter, you get access to content plus a producer credit on all short films created during your patronage .
About
Hey!
My name is Jenny, that's the J of the J Ran Hill. I'm middle-aged (that could be important) and I live in Media City, Manchester. Thanks for checking out this page.
I'm a writer and freelance digital content creator. I have a few short stories dotted about the internet, a self-published, long short story called
Morrina
, if you enjoy reading articles about homemade cleaning products, I've probably written a few of those too although you wouldn't know it.
As well as testing recipes for toothpaste, and writing about it, I recently finished a feature-length screenplay called
Life Cycle
that I want to get produced, and this is why I'm here, on Patreon.
You may be asking yourselves, "Why would I want to support another filmmaker and an old one at that?" Well, the fact is that I am older than most filmmakers; even successful ones are often doing other things at this point in their lives like getting into trouble for past deeds. What can I say, people age, and one day, you will be my age too, and we will still both be curious, imaginative and creative human beings, and as the often quoted Thomas Edison once said, "hell, there are no rules here, we're trying to accomplish something."
Back to the reason we are all here; I've written more about
Life Cycle
in the pinned post below. I invite you to check it out. If you're busy right now doing lots of things like getting the kids off to homeschool or worrying about pandemics, that's ok, thanks for making it this far. The tweetable version is this; I'm making a series of one-scene films, 3 - 5 minutes in length, to grab the attention of agents and producers, anyone who might help get
Life Cycle,
made.
Support me with your hard-earned money if you can, or be here to swell out the numbers, I'd love that.
When I reach 130 patrons, I'll hire a director and videographer to work with me on short films.
1 of 1
Recent posts by J Ran Hill