J.R. Dawson
is creating Science Fiction and Fantasy
Select a membership level
Everyone's Favorite Supporting Character
 You are the fancy supporting character who everyone falls in love with. But most importantly, you're showing your support in a very loving way. For this tier, you'll receive a personal thank you note and photos of my three pupperinos (when they combine, they are Cerberus).

Secretly a Good Person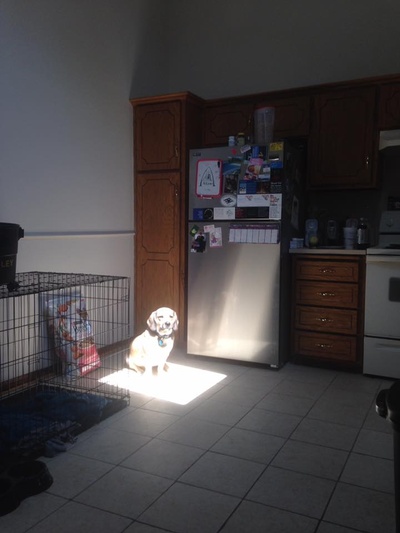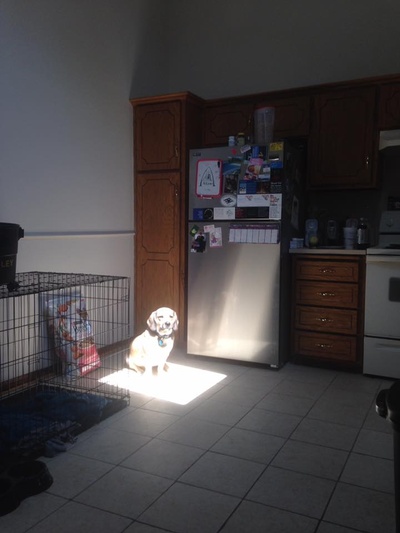 You are that quiet character everyone swears is evil, but at the last minute, you will turn sides and save the day! For your heroics, you'll receive everything above and more! At the 3 dollar tier price, you'll also get a monthly blog from me about storytelling, traveling, working as a writer, and behind the scenes insight to published stories. 
The Guardian Parental Figure Wizard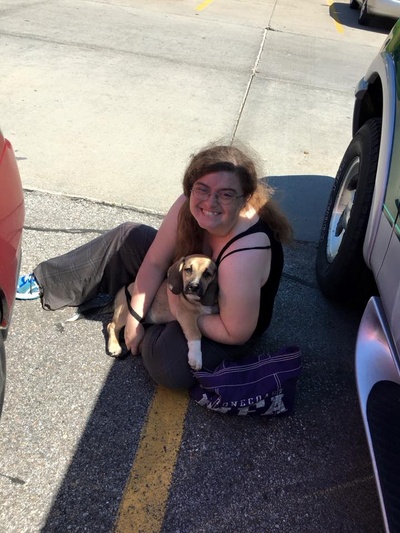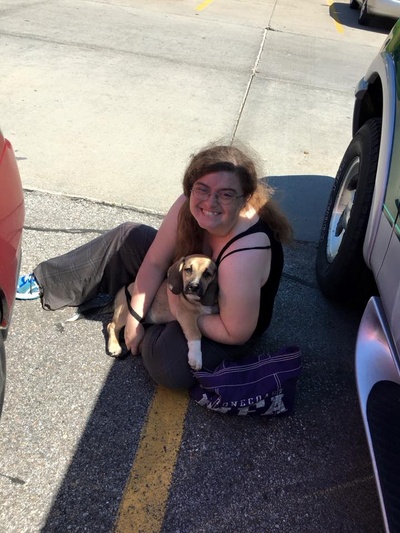 Thanks for looking out for the hero! We really love your wise wisdom, and we appreciate you filling that parental void for us orphans. For your kindness, you'll get everything above and ALSO all the other art I make. That's right. I compose songs and sketch pictures for my stories and works in progress, and you will get to hear me sing. Sometimes, I might even ask if you'd like me to cover a song of your choice, and you get to tell me what to do! Guide me, oh great wizard!
About J.R. Dawson
Oh Hi, Didn't See You There.

Welcome to my Patreon. I am a science fiction fantasy writer who has appeared in F&SF, Escape Pod, Lightspeed, DSF, Rich Horton's Year's Best, and other fun places. I focus on women and/or queer protagonists dealing with real loss, disabilities, and self-doubt. I think it's important to tell feminine SFF stories, and so I do it as much as I can.

Why a Patreon?

During the day, I am a freelance teaching artist who focuses on special education and low income populations. As much as I love being an educator and working with my students, it doesn't pay many bills.
Throughout the years, our savings has depleted and I am hoping that with a little pixie dust, I can fill in the gaps between the bricks. The money that is raised through Patreon will go to conference funds, supplies for my classroom, upkeep of writing equipment (fancy words for laptop and printer ink), and feeding my three dogs.
Okay, But What Do You Get Out of It?

I've compiled a lot of tiers to fit your budget. As someone who attempts to support as many 1 dollar tiers on fellow artists' Patreons, I know the importance of finding the tier that works best for you. Please check out the tiers in the column to the right for more in-depth information.

$1: Fancy Supporting Character
- A personal thank you note
- Photos of my three perfect pupperinos (Toby, Stitch, and Padfoot)
- Updates on awesome things happening in the SFF writing verse!

$3: Secretly a Good Person
- All benefits above
- A monthly blog about writing, behind the scenes, traveling, and good doggos.

$5: The Guardian Parental Figure Wizard
- All benefits above
- Visual artwork and original songs based on WIPs. Also ability to request a cover of a song.

$8: Best Friend
- All benefits above
- Exclusive access to a never-before-published original science fiction serial: "The Andrews."

$10: Hero
- All benefits above
- For Readers: a monthly personal recommendation of a short story. For Writers: a monthly critique of the first paragraph of your work-in-progress.

$30 or more: Writer (limited to 5 patrons)
- All benefits above.
- A monthly one-hour meeting with me to hash out and bounce around your writing ideas and works in progress. Usually priced at 45 an hour, this is a deal!

Thank you for your support.

As you know, artistry and writing is really hard financially. I truly appreciate any and all support you can find the time and spoons and forks to give. Thank you, from the bottom of my heart.
- J.R. Dawson
Goals are always amazing. So let's have one.

Once this Patreon reaches $100 dollars, I will add a 20 dollar tier where you can have a one-time hour-long session with me. I will also add a 15 dollar tier that will include some fun fiction of the patrons' choice. Poll time!

1 of 1
By becoming a patron, you'll instantly unlock access to 121 exclusive posts
By becoming a patron, you'll instantly unlock access to 121 exclusive posts
Recent posts by J.R. Dawson
How it works
Get started in 2 minutes