JR Wierman
is creating Organized sound, podcast, Blog, photo & video Logs
Select a membership level
Common Relationship Dev w/JR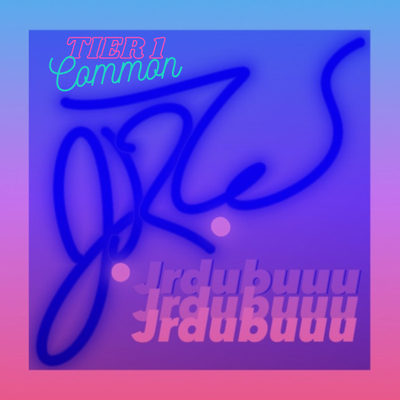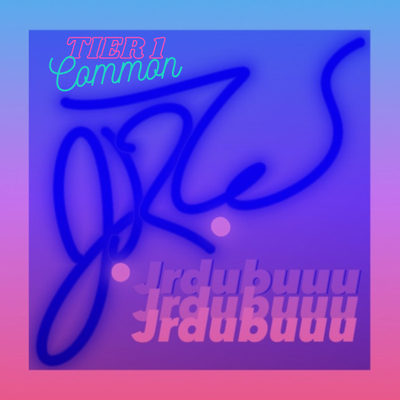 Basic entry level supporter of the more love nation movement as well as wierman media and The Jrdubuuu Audio Experience podcast 
Podcast Patreon Pledge Recognition

Text message recognition for pledge

7 Minute One on One Conversation a year via FaceTime zoom or streamyard!

10 Minute Podcast Appearance 3-4x a year

Landing Page Development & Website

4 15 second Podcast Ad's via a Pre-Roll or Post Roll for lifetime
Un-Common Relationship Dev w/JR
We are aiming to offer exclusive value at scale to build develop and nourish community while helping incubate other peoples dreams aspirations and success! Uncommon tier is a price point where for 55 dollars a month you will receive incredible value as well as assistance in pursuing your passions dreams goals ambitions and self ultimately becoming un common in your ways!
Guest Appearance on The Jrdubuuu Audio Experience Podcast or show of choice 3x a year

13 Minute Facetime per week

Website Development & Design for you

13 Min Live one on One Consult Podcast Development & Design

Weekly 13 Min Website/Podcast/NFT Collection Design & Development

Podcast Patreon Pledge Recognition

Text message recognition for pledge

Podcast Development for you

4 15 second Podcast Ad's via a Pre-Roll or Post Roll for lifetime

13 Minute Relationship Development per month
Epic-Exotic Atomic Intimate Relationship
This is The Jrdubuuu University Tier where someone wants to become epic-exotic matter or push themselves to be ambitious while becoming fulfilled in their potential no longer being potential but becoming their fullest self or Intimate Exotic Atomic Matter! The most elevated individuals learn to impact influence and reach others through love story telling and intimate connection!
1 More Love Nation Clothing atricle of choice

Guest Appearance on The Jrdubuuu Audio Experience Podcast or show of choice 3x a year

Website Development & Design for you

13 Minute Relationship Development per month

1x/yearn In person flight to you or pay for flight for you to me

Personal NFT Collectible Token made by me For you

13 Min Live one on One Consult Podcast Development & Design

13 Minute Facetime per week

Weekly 13 Min Website/Podcast/NFT Collection Design & Development

Text message recognition for pledge

Podcast Patreon Pledge Recognition

4 15 second Podcast Ad's via a Pre-Roll or Post Roll for lifetime
About JR Wierman
Welcome to The Jrdubuuu Audio Experience & The 5 Min Wierman Waggle Show, hosted by JR Wierman, scientist, entrepreneur, philosopher, sculptor, world traveler, and video-logger. On this podcast you will find mix of interviews, Dailydubuuu (blog/vlog), AskJrdubuuu (Q&A), 5 Minute Wierman Waggle Show (Prisoners Dilemma,Communication, Community, collaboration, unity, sharing intellectual value with your community) on game theory, marketing & business strategy, as well as new and original topics or ideas focused on scientific and spiritual topics of leveraging empathy and fictional story telling to reduce the empathy deficit and decrease the delivery gap in our personal life relationships and society focused on empirical science of transparency/inspection/adaptation or other words/test/measure/develop via the wierman x model and the S Effect! The support is appreciated especially our Jrdubuuu Friends on Patreon that pledge and get exclusive access as well as support in developing their podcast business and life directly from JR Wierman! I focus on being of service and using my resources to bring intellectual value to others freely at scale focusing on being my altruistic self making communication and cooperation as well as community The focus so supporting my process and being part of my community means the most you can via Patreon= https://www.patreon.com/jrdubuuu?fan_landing=true
Become a patron to
Connect via private message
Recent posts by JR Wierman
How it works
Get started in 2 minutes