Jubilee House
is creating a community of imagination and resistance!
Select a membership level
Co-laborer | Dream
Patron-only posts and messages

Receive an official "Love as if a different world is possible" Jubilee House sticker.

Receive a copy of our quarterly Zine in the mail.
Co-laborer | Fight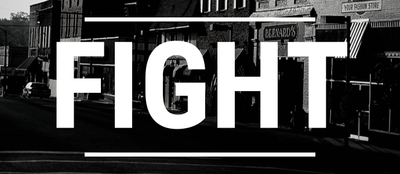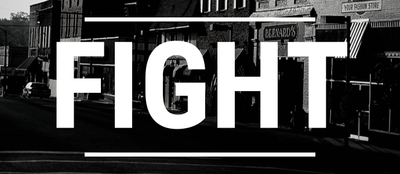 Patron-only posts and messages

Receive an official "Love as if a different world is possible" Jubilee House sticker.

Receive a copy of our quarterly Zine in the mail.

Sponsor A Monthly Spiritual Direction Session for a youth/young adult person.
About Jubilee House
A COMMUNITY OF IMAGINATION + RESISTANCE
Jubilee House is a dream about what it means to collectively struggle for a different world. A world free of the evils of racism, oppression, and alienation. Jubilee House is a dream of a radically different future for Walker County, a future shaped by jubilee (
Leviticus 25, Isaiah 61:1-12, Luke 4:18-19
) in which the material and spiritual needs of the most vulnerable and marginalized are met through acts of mutual solidarity.
Gustavo Gutierrez once said, "
Every attempt to evade the struggle against alienation and the violence of the powerful and for a more just and more human world is the greatest infidelity to God. To know God is to work for justice. There is no other path to reach God.
" For us, Jubilee House is our attempt to be faithful to the struggle for a more just world by facing the evils of racism, oppression, and alienation head on, starting with Walker County, Alabama.
We do not see ourselves as saviors or heroes, but rather as those willing to bear witness to the reality that the Spirit of Liberation is already present, working in and among those who are the most marginalized (BIPOC, LGBTQ+, and the poor) in our towns and communities.
We have a long road ahead of us, but we know that a different world is possible and we are left with no other choice but to love, dream, and fight for it. For our future.
INITIATIVES 
PEOPLE'S COMMUNITY FRIDGE PROGRAM
The People's COMMUNITY Fridge Program is a community fridge network seeking to bring free healthy food to Walker County and its communities. This program is launching in the Summer of 2021, with a pilot Free-Fridge in the Town of Parrish, in response to the food insecurity in our cities, towns, and communities, but especially in predominantly black and brown communities where access to fresh food is even more sparse. We're dedicated to combating this lack of consistent, reliable access to fresh food by bringing awareness to food apartheid within the WalkerCounty area and providing immediate relief to our neighbors in need through acts of solidarity.
WALKER COUNTY MUTUAL AID
Walker County Mutual Aid is a community created for autonomous relief organizing based on the principles of mutual aid, solidarity, and direct action. Walker County Mutual Aid is for members of the Walker County community to volunteer to offer skills, resources, supplies, space and time to community members who are most vulnerable among us. This is also for members of the Walker County community to ask for the help they need. We believe that we need to show up for each other. Especially for those who are at great risk (the elderly, the immunocompromised, those with chronic illnesses, the poor, unsheltered folks, undocumented immigrants, and those with little or no access to health care.) We are primarily seeking to organize and expand the reach of this project through a
group on Facebook
.
WALKER COUNTY FREE STORE
The Walker County Free Store will be a monthly pop-up store where all items are free. Really, it will all be free. Anyone will be able to come to the store and take whatever they want, no questions asked. We will never ask you to fill out paperwork, show ID, or anything else. We hope that the WCFS will be a place for folks to come and have their immediate needs met in a judgment free environment.
THE JUBILEE FUND
The Jubilee Fund is a project centered on participating in the radical call of debt forgiveness given to us by Jesus. This fund will exist solely to help folks in our community pay down their debts and provide direct financial assistance to those living under the burden of poverty. We are designing this project to be more than a benevolence fund, as we seek to work to help folks recognize all of the various factors that are keeping them in poverty, and then coming alongside them to help remove those barriers through solidarity, rather than charity.
SPIRITUAL DIRECTION
The south is a complicated place when it comes to faith and religion. So much of what gets passed off as genuinely Christian or healthy religion is quite often the exact opposite, and we want to offer an alternative. We hope to be able to provide space for folks to explore their faith (or lack thereof), religious baggage, and general life circumstances in a non-judgmental fully affirming environment alongside a trained spiritual director. Spiritual direction is all about becoming more aware of our connection to the good, the true, and the beautiful as we learn to savor the goodness in our lives, and sort out difficult life situations and choices through discernment. You can read more about spiritual direction
here
.
DINNER CHURCH
"What if Church was a big Potluck?" may seem like an odd question to ask, but long before all the bells and whistles, that many of us are acquainted with in churches, the earliest followers of Jesus gathered together around a shared meal in mutual hospitality and dialogue. With that said, our hope is that we will be able to participate in dreaming and creating an experience of "church" that exists as a community influenced by the way of Jesus learn to live and struggle for a different world together, and we think gathering together around a table with good food and intentional conversation is the best way to do that. We hope to gather twice a month we hope to gather to share life, eat good food, and participate in conversation around the big questions of life, faith, and spirituality together.
Jubilee House is an inclusive, welcoming, and affirming community for all LGBTQ+ folks 🌈
$216.64 of $250
per month
Keeping the Lights on!
At $250/month in support we can cover the costs of multiple spiritual direction sponsorships AND be able to make sure the People's Community Fridge always has something available in it for those in our community struggling with food insecurity. 

You can read more about the People Community Fridge Program HERE!

1 of 5
By becoming a patron, you'll instantly unlock access to 5 exclusive posts
By becoming a patron, you'll instantly unlock access to 5 exclusive posts
Recent posts by Jubilee House
How it works
Get started in 2 minutes