JuicyPeach Audio Erotica
is creating Sensual Stories and Erotic ASMR For Your Pleasure
Select a membership level
A Bite of Peach...
Limited access to Patreon exclusives, including 2 new audios each month from JuicyPeach.
$10 The Whole Peach...
Each month you will receive new Patreon exclusive downloads (anywhere between 5-8), and have access to JuicyPeach and SweetWhispers downloads.  
Sweet & Juicy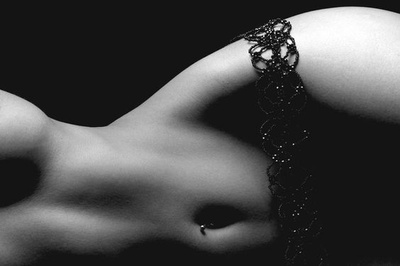 Access to both JuicyPeach and SweetWhispers Patreon (created for men) exclusive new downloads every month (6-8 each month) as listed on the ABOUT page as well as access to all of my content here and my RSS feed.  
***Gender neutral SweetWhispers Audios are located on my SweetWhispers Patreon***
About
Happy October! October is always the start of my favourite time of year. This month, naughty Peach is bringing you:
The Summoning of Rati~Sex Goddess (part 1)
Vampire Peach🍑🦇
Your Succubus Needs You
and a few more suprises.....🎃

💕Everything I create is for my patrons. Without their incredible support, love and generosity, I wouldn't be able to do any of this and I always put my patrons first. Thank you so much!💕

Annual memberships are available with a one month free offer! Check to see which tiers are open and taken advantage.

Not sure about Patreon? Here's another option for you for PERSONALISED RECORDINGS:
If you wish to receive personalised rewards right away, go to my website:
https://www.juicypeachaudioerotica.com/personalised-erotic-audios
to purchase individual personalised audios from me. New selections are added monthly!💖
As a woman, I feel it's so important to nurture our sexuality. Often times as we are so busy in our day to day careers, we forget to indulge in a bit of sexiness. Audio erotica gives you the opportunity sexily escape from it all, whatever your tastes may be. Listeners have shared in me they find it an incredible way to relax after a long day or to soothe them when feeling anxious & stressed.

This is my playground and giving you variety means everything to me. I love to explore all areas of erotica for you. Sometimes, I will surprise you sweetly in the bedroom, be primal with you in the outdoors or be your dirty girl under your desk at work. And other times, I'm might be feeling a bit more taboo and have my twin sister join us. Whatever I create, it gives you the chance to explore something new, something incredibly sexy and perhaps, something deliciously unexpected. There's no judgement here!

Want something a little more personal? I really love giving my listeners the most intimate and personal experience I can so I offer a few options to give you more personalised rewards. Hearing your name moaned takes the experience of audio erotica to whole new level.
Have a look at the pledge levels to learn more or go to
https://www.juicypeachaudioerotica.com/custom-erotic-audio-requests
to learn more.

So, feeling a bit naughty? Come, play with me!
With love,
Yael

FAQ
1. Where is your accent from?
I was born in Ireland and moved to Mozambique when I was 6. I lived back and forth between the two as well as quite a few other European cities until I left to Los Angeles for university. I've lived in many places all over the world but finally settled in New York last year. My accent is quite simply a blend, I guess? :)
2. Who writes your content for your erotica?
Me. My writing is 100% authentic unless otherwise stated. You won't find script fills here. I prefer to write my own content because I love erotica! Plus, I just love playing around with and exploring different styles for you so I can give you a great deal of variety. Femdon, fetish, cuckhold, HFOs, along with the JuicyPeach style you've come to expect.
3. What is the difference between a Personalised and Custom Audio?
A personalised audio is one where I use your name in the fantasy.
A custom audio is where you choose all of the details for the recording: tone, setting, acts, trigger words/phrases, length of time, etc. Every details is created ideally to your wishes.

All audios/stories are original works created by JuicyPeach/SweetWhispers and copyrighted under JP Audio Productions. Any attempt to copy, imitate, distribute or sell any of these recordings or stories will result in swift legal action.
Become a patron to
Unlock 321 exclusive posts
Connect via private message
Recent posts by JuicyPeach Audio Erotica
How it works
Get started in 2 minutes