Jules Marriner Books
is creating books & tutorial videos for children and their families
Select a membership level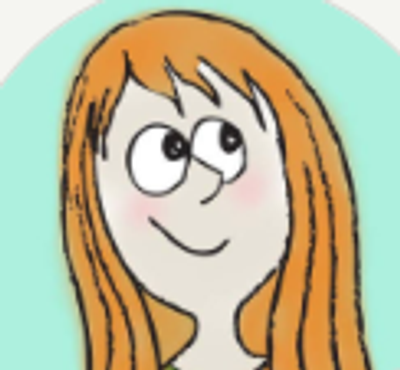 Big Love
A giant, humungous thank you shout for supporting me. I really appreciate it and will be wafting good thoughts in your direction. Big love
You'll see my general posts, plus a few 'Bloomin' Marvellous' close ups.

Nature Love
Nature journal pages - 'Bloomin' Marvellous'
You will get to see 
all of the above, plus 
all of my journal pages and get some description (blog-like). The book itself will be published next year, but you get to see it here first. 
Treat it like a comic and keep track on weird things going on with the climate and our environment. Let me know if you see weird things too!
Book Love
Limited (10 remaining)
All of the above, plus...
I'll give you a big thank you mention in the credits of my next book. Your name will be in print in the front of my book, even if you only subscribe for one month at $20, then choose a different tier. That means your name is in print as a sponsor for only $20! (although if you keep on that tier, I can make more books for longer. Just sayin' :) )

About Jules Marriner Books
Hi! thanks for looking at my Patreon page.
A quick explanation about Patreon:
you can help support creative people if you like their work, by pledging $1 (or more if you like) for each piece of content. That means, when I post something (a video, tutorial or sneak peek etc) then your pledge means you can see it and use it. You can put a cap on how many posts you want to see a month, so even if I post 100 times, if you've capped it at 4, you only get charged for 4. 
What do I do?
From my hobbit hole studio at the end of my wild garden, funny things have been happening. Ideas that start like a friendly bumble bee buzzing around, end up on a page, either as a book for children or as a piece of art. I spend some of my time doing pet & people portraits that make my customers go a bit gooey.
Working as an illustrator for 20 years, I've had a secret passion: children's fiction. In 2012, I decided to take the plunge and indie publish my first children's picture book, Vincent and the Vampires - about a vegetarian vampire bat who is scared of the sight of blood. It sold quickly and that started me on a delicious path. I am currently working on number 9, Fidget, and here's a picture from the book -
Some books that kids are exposed to (
or made to read in school
) can be pretty dull. I make stories that start with a 'what if...' moment, often about something quite random, or a conversation that I've overheard in the supermarket. Join my community and you will get exclusive content for you and your kids.
Where does your money go?
Making books and illustrating them takes up an extraordinary amount of time. At the end of the research, development, illustrating and editing, I need to print and buy copies of my new book to get them on the shelves. Now, I am also making videos so that children can watch my stories too, your pledge can help me do all of these things and bring them to life. 
When you become one of my patrons, you will be able to unlock posts and other goodies that will make you go 'woo-hoo' or 'holy moly' or even sometimes, 'wowsers-trousers'.
I want to say a big thank you for just looking at my page - but if you become my patron, I will be sending you virtual hugs across the airwaves and raising a cup of tea in your name.
Help me get funny stories around the world.
When I reach $100 per month, I will post free 'How to Train Your Pencil' worksheets for my patrons to download and use. This takes you through step by step, how to draw a mermaid and a pirate.
1 of 1
Recent posts by Jules Marriner Books
By becoming a patron, you'll instantly unlock access to 36 exclusive posts
By becoming a patron, you'll instantly unlock access to 36 exclusive posts