Juliette Woods - Bean Feasa, Seer, Teacher
is creating a well of nourishment to dip into
Select a membership level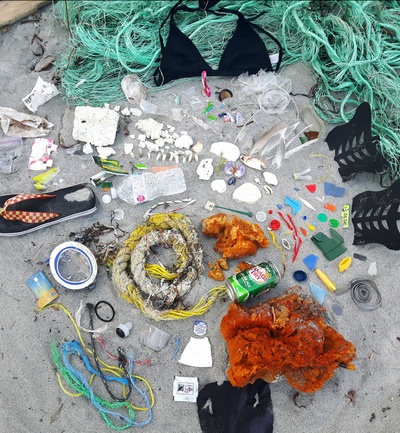 Beach Garbage Clean Up
It is part of my practice, an act of reciprocity, to pick up garbage found in our forests, beaches, and natural spaces. The land and sea are an integral part of my well-being both in this physical realm as well as the unseen realms of spirit working.
I can't NOT pick up all that I can as a small token of my deep gratitude.

Some of it I bring home to sort for recycling. Some I put in the closest trash bin because there is no recycling possible. Some I must pay to dispose of when it doesn't fit in the bins provided (we don't have curbside pick up where I live either)

If you follow me on Facebook, you have likely seen my "Lost & Found" photo album where I take photos of all that has been lost at sea and found my me. Humans are trashing paradise. On some level we know this but to See it, often, brings greater awareness. To What is being found, and How Much there is. Especially when viewed over time. I aim to keep those posts with a lighter note while also being very real.

Your dollar per month will help offset disposal costs to myself and allow for more time away from other pursuits to keep walking those beaches, forests, and natural spaces, cleaning things up one piece at a time.
Friends of The Sanctuary
This Tier is perfect for those who wish to support the healing work at The Sanctuary while receiving gentle support and staying connected to the medicine of community.
Pledges help keep ceremonial supplies stocked and provide support for the many hours of freely offered prayer, blessings, or offerings made on behalf of others.

Friends of The Sanctuary receive:
- weekly inclusion in prayer ceremonies such as clootie/prayer ribbon tying, candle lighting on the altar, or seaside, earth, or fire offerings if requested
- patreon community single card draws for you to glean insights from
- periodic printables like mandalas to colour, reference materials, tracking supports, or artwork to frame
- photos from a life in the field of a Bean Feasa
- articles, memes, and other content delivered to your inbox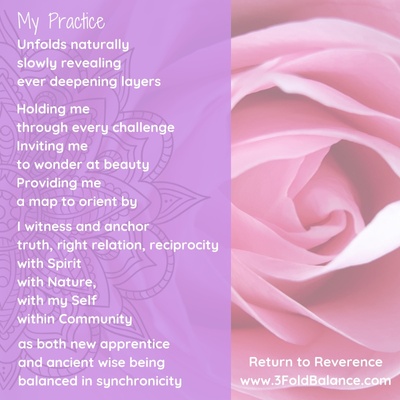 Writing Support
This Tier is geared to those who find benefit from my free articles in various online and printed media such as the Cloak & Feather, PRL, Daily Ohm, or social media outlets.

I am also in the midst of writing two books on developing animistic, earth-centric, 'shamanic' personal spiritual practices. Time devoted to these takes away from my usual sources of income (workshops, sessions, immersion programs and online courses).

Pledges here help give space to tend to these offerings. Keeping my family fed & warm means more time dedicated to writing and publishing! You will continue to find free written works plus receive periodic upcoming book excerpts. This Tier also has less inbox volume than most of the other Tiers offered for those, like myself, who enjoy such things.
About Juliette Woods - Bean Feasa, Seer, Teacher
"I believe living a soul-filled life is not just possible for us all ~ it's our Birthright"
-J.Woods
I fully believe it. My heart aches for those drying up from being away from their personal wells of nourishment for too long. Reclaiming individual ways of tending deeply to ourselves and connections to Self, Spirit, and the Land continues to be a focus for me.
I wasn't too sure about this platform but felt better after I put the tiers together and considered how people have shared their belief in, and gratitude for, the work that I do in my living (as opposed to workshops & sessions etc) If an affordable pledge comes easily to them, or is a small offer from the heart to keep me going, and sharing, and offering - it allows me to keep diving in fully. Good medicines (and the community offering of them) take time. A lot of time. My arrangement with Spirit is to keep following the breadcrumb path it shows me with full dedication, as long as I'm supported to. That support takes forms such as community response/desire/encouragement, having the means to do what is asked, and being able to keep my family alive, sheltered, and the lights on. In no way am I comfortable asking for financial exchange for speaking someones prayers of well being or petitioning spirit for their support. But I am okay to say, if ya happen to have $5 a month to give me the clear space away from work tasks to speak all the prayer requests that I receive - well, I and those I pray for, will be humbly grateful.
*Update*
Establishing and Anchoring
We are just underway with a levelling up at The Sanctuary and stepping into full time caretaking for greater land and space tending. It has been some exciting (and exhausting) times over here! The studio is now furnished and well stocked - perfect for group gatherings, 1:1 sessions, dances, arting, plus sacred tool and medicine making. All of the supplies needed for such that I have been collecting over this past decade now have their place. The Geodome has been built giving us a beautiful smaller gathering space ideal for smaller circles, card readings, or decompression stays. Two workshops facilitated by medicine women in our community have been booked, both spirit doll and medicinal painting related. (watch for details on Facebook!) and I will spend the next weeks dreaming up my summer offerings and start to look at Autumn and Winter commitments. This transition has been so deep that I have been in a great expansive space of allowing a letting go of long established offerings - if it is their time - and welcoming in new fresh concepts. Perhaps after 8 years I do not continue with monthly journey circles for instance. Maybe I do, but in a different way. The in-person SLI program is shifting from monthly gathers into quarterly immersion retreats. A private equinox group may be created for tending to land and humanity, while the public solstice celebrations can continue on with self-healing and self-empowering focus. These sorts of things.

A major aspect of this permeable transition time for me, witnessing what is being shed and what is being called in, is using my personal energy reserves and what I am most inspired to dedicate to as my compass reference point. Over the spring I have been becoming very clear on all the work that I do. Most of it is because it is my natural way of being. Living in this way tends to merge my spiritual realm with both my personal life and business life. I'm blessed to be so well supported by my community. Being fed at gatherings, receiving donations of supplies to continue the work, stories of profound confirmations as people glean insights or integrate that keep me walking the path ~ so very very beautiful.

Beginning this patreon account is an extension of that. Some days are not for setting up the back-end of automated ticket sales or creating notice of an event, but instead are meant for medicine work or dreaming in what is coming, or sensing just what exactly is the energy thread running through the collective at any given time - the common stream winding through all of the conversations and experiences of those around me - and then how we can swim with that current rather than against it. Most of the articles and videos that I share are offered freely without pay, space is held for those moving through challenges regularly - and naturally - as one does. Consultations slide into conversations with ease. I have a book half finished writing, it sits on the shelf in the back of my awareness until I know all the bills are paid. A curious and specific animistic & shamanic way has been downloading for those, who like me, are drawn so fervently to the waters edge. Its taken shape in a large, hand made notebook destined for something juicy. These are things I hope to keep afloat while I establish and anchor this new life at The Sanctuary. I can hear better here. I can sense easier here. I can live my purpose here. And of course have to feed us, pay for the platforms and services that allow offerings to reach each of you, keep the lights on and water flowing, we have a cob composting toilet to build, sky lights that need sealing, privacy fence to pay for, fire heated outdoor claw foot tub to find... membership pledges could make a big impact.
For more about me, and my practice, please visit
www.3foldbalance.com

To see what The Sanctuary is about, this page has been created 
www.3foldbalance.com/the-sanctuary.html
My first goal is to raise enough funds to support the design and creation of a cob outhouse and composting toilet at The Sanctuary.
This allows us to welcome more people to our gatherings and helps keep our home seperate from work.
1 of 1
Recent posts by Juliette Woods - Bean Feasa, Seer, Teacher