Julio Puentes Artist
is creating Tutoriales de pintura de retratos en pastel, óleo y dibujo
Select a membership level
Patrocinador Oficial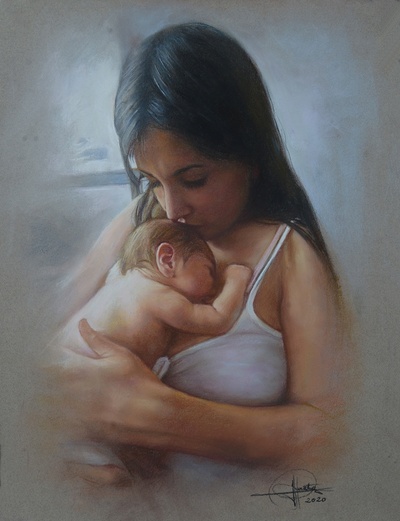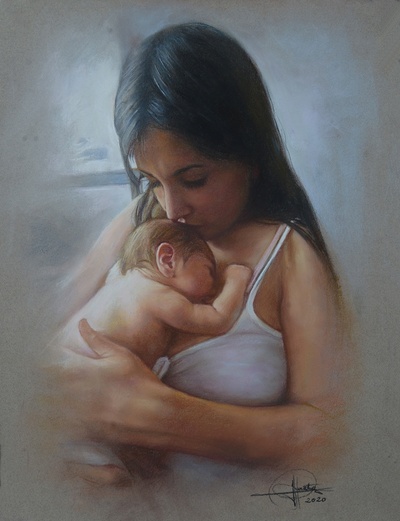 Los suscriptores de primer nivel (4 € al mes) tendrán acceso a las adiciones mensuales de vídeos de veinte minutos o más cortos que abarcan una amplia gama de temas, desde: demostraciones de retrato pintura y dibujo, tutoriales sobre técnica, consejos sobre modelos de iluminación, uso de una cámara, arte materiales, trabajo a partir de fotos, consejos y mucho más.
Cada mes también mostrare una pintura maestra que tengo en mi colección o una que hemos visto en museos de los maestros y discutiremos las lecciones que se pueden aprender de este trabajo destacado.

English: Premium subscribers (€ 4 per month) will have access to monthly video additions of twenty minutes or shorter covering a wide range of topics, from: demonstrations of portrait painting and drawing, tutorials on technique, tips on lighting models, using a camera, art supplies, working from photos, tips and much more.
Each month I will also display a master painting that I have in my collection or one that we have seen in the masters' museums and we will discuss the lessons that can be learned from this outstanding work.


Patrocinador Acceso total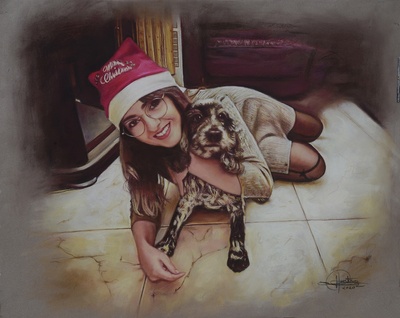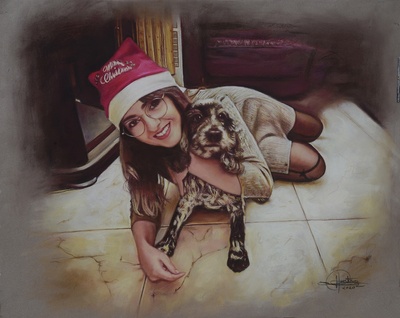 Los suscriptores de segundo nivel (8 € al mes) tendrán acceso a todos los vídeos más cortos, además de todo el contenido de vídeos completos que también se agregarán de manera continua. Los vídeos completos mostrarán cada paso del proceso, discusiones detalladas sobre lo que estamos haciendo en forma de demostración en vivo. Además, seleccionaré preguntas específicas enviadas por correo electrónico de los suscriptores de segundo nivel para responder, ya sea por escrito o en forma de video, sobre técnicas y cómo mantenerse inspirado. Estas respuestas estarán disponibles para todos los suscriptores de segundo y tercer nivel.

English: Second level subscribers (€ 8 per month) will have access to all the shorter videos, in addition to all the full video content that will also be added continuously. Full videos will show every step of the process, detailed discussions of what we are doing in the form of a live demo. In addition, I will select specific questions emailed from second-level subscribers to answer, either in writing or in video form, on techniques and how to stay inspired. These responses will be available to all second and third level subscribers.
Patrocinador Vip
Limited (9 remaining)
Los suscriptores de tercer nivel (40 € por mes) tendrán acceso a TODO el contenido de vídeo, preguntas por correo electrónico, pero sobre todo una crítica personal avanzada a través de Zoon durante 30 o 60 minutos dos veces al mes, con la opción de agregar más críticas a 20 euros cada una durante ese mes. Las críticas personales avanzadas están disponibles solo para suscriptores de tercer nivel.

English: Third level subscribers (€ 40 per month) will have access to ALL video content, questions by email, but especially an advanced personal review through Zoon for 30 or 60 minutes twice a month, with the option to add more reviews at 20 euros each during that month. Advanced Personal Reviews are available to third-level subscribers only.

About Julio Puentes Artist
Bienvenidos compañeros artistas a mi página de Patreon.
La suscripción mensual incluye todos los vídeos de cada nivel y no se cobra por cada vídeo individual por separado.
A los suscriptores se les cobrará una vez al mes, el primer día que se registre y luego el primero de cada mes siguiente. ¡No es necesario un compromiso a largo plazo en Patreon! Puedes unirte todo el tiempo que quieras o solo por un tiempo.
He creado esta página de Patreon para compartir toda la información técnica que imparto yo normalmente en una clase de pintura, además de muchas más cosas que no caben en una clase corta de 3 a 5 días. Estoy comprometido a ayudar a aquellos que quieren aprender a dibujar y pintar, pero no han podido asistir a talleres o clases costosas. La gente no nace con la capacidad de pintar como un maestro, hay que enseñarle el proceso, creo que con práctica y entusiasmo se puede aprender a ver como un artista.
Quiero ser el mentor que desearías tener para comenzar: en mi página de Patreon habrá muchas mini lecciones cortas y demostraciones junto con demostraciones más detalladas y más largas de pinturas y dibujos terminados. También ofreceré críticas personales para el 3ª  nivel.
Mi página de Patreon será un ejemplo veraz de cómo es mi proceso. Hablaré sobre cómo encuentro soluciones o cuándo es el momento de dejar una obra. Creo que todo el mundo pasa por los principios a una etapa avanzada.
Para obtener una descripción general de cómo funciona Patreon en general, tienen un excelente manual AQUÍ para explicar cómo funciona.

Cuando alcancemos este objetivo, además de un retrato mensual, haré un video describiendo en profundidad mis materiales de pasteles y de dibujo. De todo tipos de papeles, , pinceles, carboncillos etc.

Una lista de materiales en PDF 
Dónde obtengo varios materiales pasteles y papeles difíciles de encontrar. 
También transmitiré en directo algunos retratos del natural al carbón realizados en Puerto de la Cruz. 
1 of 1
By becoming a patron, you'll instantly unlock access to 19 exclusive posts
By becoming a patron, you'll instantly unlock access to 19 exclusive posts
Recent posts by Julio Puentes Artist
How it works
Get started in 2 minutes