Jump, Little Children
is creating music and audio documentaries and more!
Select a membership level
Come Out Clean
Go in cheap and come out with our complete gratitude plus:
An exclusive Patron-only content feed featuring out-takes, sneak peeks and previews of whatever we're working on
Each month, we'll unlock previously posted music and video content to share with you, like Home Shows, Video History Series, b-sides, live shows, and more! 
Includes Discord benefits
Underground Elite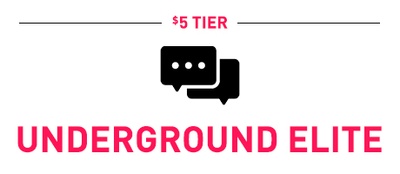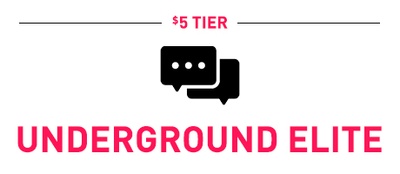 Gifts to the masses:
The Patron-only content feed, including unlocked music and video content like our Home Shows, Video History Series, b-sides, live shows, and more!
Early Access to purchase tickets and VIP packages for select live shows
Access to previously released episodes of Jay's audio documentary Cool Demo, uncovering every instrument, layer, and secret from the making of our album Sparrow, plus the original demos of each song
Includes Discord benefits
X-Raying Flowers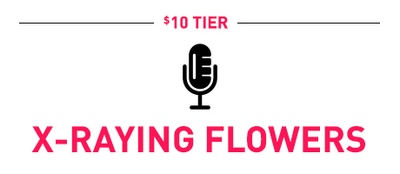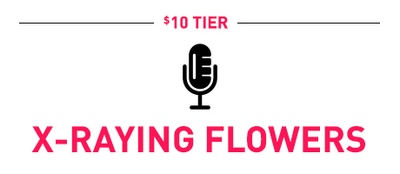 Never idle hands, while we're hard at work to bring you:
The Patron-only content feed, including unlocked music and video content from our Home Shows, Video History Series, b-sides, and live shows plus early access to purchase concert tickets
First access to new episodes of Cool Demo, including the original demo of each song off Sparrow 
Demos of new material, so you can be a part of our next album from the beginning
Includes Discord benefits
About Jump, Little Children
How can you be a rock and roll band when your members live in five different cities, cannot tour all the time, but still want to have the wherewithal to write new music?

We spent 2018 being creative in the name of Jump, Little Children. We wrote new songs, recorded those songs, toured those songs. And it brought us back to you, our community, our supporters, our family. Our fifth studio album, Sparrow, is still going strong and we don't want to lose that momentum or the connection with you. So until it's time to start working on Studio Album Six, we're going to experiment with Patreon as a platform to keep creating things.

While Patreon is about supporting artists and creators while they do what they do best, it doesn't mean that we can't add a few extras. As of Spring 2021, Jay Clifford has put out more than 40 episodes of Cool Demo, an incredible audio documentary that details the making of Sparrow. Each episode is an interview with a band member that does a deep-dive into each song, full of stories both in the studio and out. Some comments about Cool Demo:

"I'm loving the cool demo episodes. They tell really interesting stories and I'm learning so much about the band, the guys, and music in general." - HeatherG

"I have really enjoyed Evan's episodes because drumming is so complicated and physical that it's interesting hearing about it—I know very little about it. I love Cool Demo so much." - annejumps

"The podcast is truly great. Ever wonder what Jay is thinking? The answer is EVERYTHING. Jay thinks all the thoughts." - AndClay

"Seriously I have never done anything good enough in my ilfe to be worthy of Cool Demo. But I greedily enjoy it anyway. Thanks to all involved." - lavivienne

We're constantly gleaning questions about songs and lyrics specifically, or life in general, from the comments our patrons leave on our posts. Pipe up, and you may get a Cool Demo mention!

For those of you that require Jump, Little Children to be a band and not a podcast, we got you. We have been sitting on decades of unreleased songs: B-sides, Demos, high-quality live recordings, even videos from a time when everyone didn't carry a camera around in their pocket. We'll share these with you, as well as brand new demos, as we write them. Yep…songs that are truly "hot off the presses". In this way you're at the start of the creative process of making future recordings. While being able to reminisce about the band as they were, too.

Since its launch in March 2019, our Patreon page has been a growing, evolving thing. We started this as an experiment, a way to stretch ourselves, to be closer to fans, to create new music and grow as musicians. Some things have worked, some haven't. You've been our kindest and most honest critics in this regard. The Patreon concept might not be an easy concept to grasp…you're supporting a band during the creative process, so that there can better be a creative process. You're not ending this journey with a new tour or a new album; our patrons are allowing us to make the choice to make art instead of having to come up with other ways to keep going. It's still an experiment for us, but so far it's working: brand new JLC songs have been written (and shared) already. That's incredible. Your generosity is inspiring.

Patrons have empowered artists to be artists for centuries. Please become a patron of Jump, Little Children today, and help us be the musicians you know and we know we can be.

Become a patron to
Unlock 152 exclusive posts
Connect via private message
Recent posts by Jump, Little Children
How it works
Get started in 2 minutes