Juniper Vale
is creating music, animation, comics
Select a membership level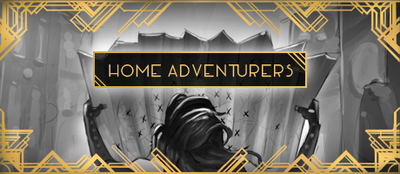 Home Adventurers
Become a Home Adventurer to Dive into the Story!
For $2/Month you will receive:
-Patron Only News Feed! Every month I will send you exciting updates before I tell anyone else! You will receive early access to new music, art, and videos and will be an official member of the Juniper community! <3 This is the ultimate way to get connected and to stay in the know of all things Juniper Vale!
-Downloadable PDF of TJV Comic, Poster and a link to the Traveler's Log.
-Discount Code for all Merch. 10% off entire purchase on online store & Represent.com.
Journey Companions
Become a Journey Companion to Dive into the Music! 
For $5/Month you will receive:
-Downloadable MP3s of every TJV song + audiobook. Updated with each release.
- "Everything Is Color" Album Chord Sheets. A PDF of Chord Sheets for every track on the "Everything Is Color" Album.
True Junipers
Become a True Juniper to See the Creation Process!
For $10/Month you will receive:
-Signed Physical Album. I'll send you a signed physical copy of my album "Everything Is Color" in the mail!
-Monthly Wallpapers. Juniper Vale wallpapers for your phone and computer screens.
-Unreleased Demos and Sketches. Dive into the journey of each release and see the creation process unfold from beginning to end! I will post the very first demo of a song before it hit production and the concept sketches that led to the creation of the song's album cover! <3
About Juniper Vale
My name is Sarah Jane and I am on a quest to find home. <3
I have teamed up with brothers,
Vian Izak
, an innovative and world class musician/producer, &
Hein Zaayman
, a whimsical world building 3D animator/illustrator, to venture the known and unknown in search of truth in a combined music and art endeavor called
Juniper Vale
.
We create genre bending
Banjo Electronic Dance Music
with elements of Opera & Jazz and pair it with beautifully hand drawn illustrations, adventure
comics
& fictitious two-dimensional worlds for a multi-media experience that explores the meaning of home!
Is home just a house? Is it the feeling of a warm hug? Is it cuddling up on a rainy day or staring up at the stars?
Is home the sound of a favorite song played over and over again? Or the moments spent sitting around the table with family and friends?
Perhaps when we truly feel at home, we are experiencing the beauty of who we
really
are?
Join us on the journey, as we create art and music that seeks out the people, the places, and the things that bring about true belonging in our lives. Dive into the music and the art up close and personal! Join the conversation as we create community together! And
Welcome home
. :) <3
When we reach $1000 a month, I'll host a Juniper Vale Patron-Only Live Stream Party for each Major release!

2 of 8
Recent posts by Juniper Vale