Just Break Up Podcast
is creating all the relationship advice you don't want to hear.
Select a membership level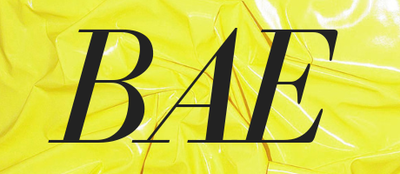 Bae Status
For just $5 a month, you get an extra, full-length episode every week. You'll get access to an exclusive RSS feed that you can import to your favorite podcast player.
About Just Break Up Podcast
Oh hi there! We are Sam Blackwell and Sierra DeMulder, best-friend-duo and hosts of Just Break Up. If you're reading this, it probably means:


A. you're a fan of our podcast and obviously ridiculously attractive.

B. you're interested in monetarily supporting our endeavors.

C. you're one of our exes who is doing the spiteful ex thing where you silently 
keep tabs on us for years while resenting our continued success and happiness.
If you answered either A or B, we love you! Thank you for being here. (If you answered C, we love you too but in an Ariana sort of way.) When we started this podcast, we didn't know if anyone would listen. Now, Just Break Up is getting thousands of downloads every month and we are beyond grateful.

Since our launch, we've put a lot of time, effort, thoughtfulness, and money into creating a podcast we're proud of. We love this work and find it very rewarding. We particularly love that Just Break Up is free for you listen but it's not free for us to make. 

If you enjoy doing this head and heart work with us, we'd really appreciate you throwing us a couple bucks every month. Your support will help keep the mics on, assist in paying our fantastic producer, and directly impact the sustainability and success of our podcast. 

For just $5 a month, you'll receive an extra episode every week! You'll gain access to an exclusive RSS feed that you can import to the listening platform of your choice. On these episodes, we'll dive deeper into our favorite romantic topics, share more most-likely-

embarrassing personal stories, and answer relationship questions specifically from you, our amazing patrons.

 

In all sincerity, the existence of Just Break Up is based solely on the interest and encouragement from listeners like you! Thank you. If you're willing to contribute just $5 month, we'll keep providing you all this good, true relationship advice you don't want to hear. 

We love you.

Love, 
Sam and Sierra
Recent posts by Just Break Up Podcast