Just Dahl
is creating Paintings. A place to read my Blog, Peace from the Beach.
Select a membership level
OOAK Tiny Painting and Easel
When you support Artist Just Dahl for 10.00 a month, you will receive one signed "Just Dahl" OOAK tiny (2.75" x 3.5") painting (includes certificate of authenticity) with easel that will not be reproduced for print ever. The painting will be made exclusively for you at the time you sign up to help support my art. This tiny painting will appear on Instagram only, but will never be used in advertising or print reproductions and it will never be available for the general public other than published on Instagram one time. This one of a kind art piece with be exclusive to you and you only. This includes the cost of shipping.
25% off painting in stock or commission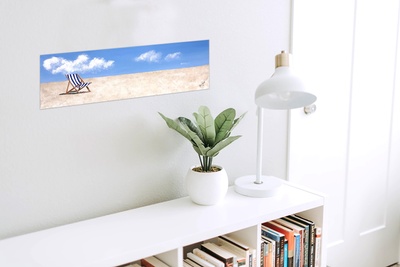 For just $20 a month you will get a patron discount of 25% off all purchases. 
Blondie the Flamingo Mug
Limited (75 of 75 remaining)
When you support Just Dahl Arts for just $30 a month you will receive one standard sized white mug with custom painting of Blondie the Flamingo imprinted on the mug. (as seen below)
About
Hello from the Beach!
You are at the right place if you desire the warm water spray, the sunshine on your face, the sand between your toes, the aqua and blue water reflecting in your eyes. Not to mention all the nature surrounding you. Brought to you no matter where you are.
I can't breathe without the smell, sounds, sights and feel of the big water. I am calm when I am at the shore watching the water breathe. I also love to paint and create, and that too I cannot live without. This is what makes me happy. I also love to share my work and my love of the beach with others. I feel it seems to have a calming effect on them too.


So I took everything that I love and combined them by creating paintings with the theme of... well you probably already guessed it is the sand and the surf of the most beautiful beaches. I am out to paint what I call the perfect sherbet sky. That is the time of day when the sunset turns the sky into all kinds of dancing and swirling beautiful colors. I not only paint on canvas I paint palm fronds as well. I turn them into manta rays, mermaids, dolphin and other tropical items and ocean.

My paintings range from 2" x 3" to 36" x 40", but I am not against creating a larger painting.

What's in it for me?
When you pledge, it allows me to continue to share my paintings and love for those paintings with you. I will be able to invest in better and bigger canvases, paints and brushes. Creating keeps my mind calm, focused and gives me a sense of purpose. I can share my love of the beach with you.



What's in it for you?
You will be able to stay lost in one of these paintings breathing in the sand, sunshine, surf and the sky and the feeling of calm it can bring to you. If you have a favorite beach, you can suggest I paint it.
If you do decide to become a patron, this will be a place you can call your happy place too.


About me?
I have a beautiful daughter that opened my eyes to this website. She said open up, share your art, then she said "Share who you are with people." I am a very giving person, even when I don't have cent to my name. Would that be a bad thing or a good thing? I don't know, but I probably won't change that. I spend most of my time in this life creating or being in awe of the world around me. I have a cheery disposition and love life! I hang out with my two dogs, Coco and Jellee. I have been a graphic artist/designer since I was 14 years old and on my own since I was 15 years old. I also am trying to beat social anxiety by working in retail. I love entertaining the staff and customers with my silliness. People love to talk to me and I not only love hearing stories, but I love to tell stories to the many people I meet.

I suffer from debilitating migraines (not headaches), up to 3 times a week I will be stuck in bed with an ice pack on my head from a migraine, with no lights or sound. It use to be more, but I have them down to a minimum and I have meds that will help if I catch one coming on early enough. I also stay away from the foods that trigger them. Too many to mention. So every time I survive a migraine I am restored to being happy that I made it through that pain. TMI? Unfortunately migraines are a huge part of my life, I many not be able to do anything durning them, but I work and create around them. (UPDATE: I now have a once a month shot that has brought my migraines down to 5 or less a month!) And I have social anxiety. Don't get me wrong, I love to be on stage and perform comedy or a song or two. But put me with people and I can get pretty silly because I get so anxious. Most of my coworkers throughout the years have had a lot of fun listing and seeing my silly antics.


But, who are you?
I am a silly girl with big dreams and goals for the future. I love creating. I love working and keeping busy. I am an impressionistic painter. My style is somewhere caught between Van Gough and Claude Monet. Although I do not boast that I will ever be as talented as them, I am in awe of them and admire them so much it just comes out of my paint brush in those styles.I love encouraging art in the young and old and helping people channel what makes them special.

I am big on the environment and keeping it clean. I swim with the dolphins in the wild when I have the chance. I jump in the water to catch a school of manta rays passing by. I body surf every wave that I can catch. And I love to share with other how much color and beauty I see in the world with others. I could probably talk color all day long. I am willing to share my joy and my energy. I have social anxiety which makes me act out in very silly ways in public. You would never know it if you do not read this post. I have found one sure way to get over feeling awkward talking about myself or being in public and that is to share stories about adventures of art , the beach and stories about my dad. You will have to meet me in person or become a patron for one of those stories.
All this without having to brush the sand off your feet.
By becoming a patron, you'll instantly unlock access to 4 exclusive posts
By becoming a patron, you'll instantly unlock access to 4 exclusive posts
Recent posts by Just Dahl