Justin Pfeil
is creating Comics! Mostly based on D&D
Select a membership level
Thanks for drawing your comic!


You will have access to patreon-only comics. In addition, all art that is posted online will be posted here in high resolution. The censored versions of the public comic will be posted here in all their NSFW glory!
I wish you can make a living at this!


I will post the finished Keep on the Borderlands pages comic pages here a week before they go anywhere else. In addition, there are NSFW stories that happen within the narrative of my comics and they will be posted here.



Join Me at the Gaming Table.


Give me your character sheet and I'll draw a picture of your character. B&W in the same style of whatever is going on in my comic at the time. If I'm able to work the character into the comic as an NPC, I will do so with a shout out to the person who submitted it. 
Please only submit a character that you would actually welcome being drawn into the comic. I don't want to hear 'Oh, you drew my awesome OC and now I want some money' B.S. out of you.  This is an informal comic in the spirit of table top games.
Also since you are at my gaming table, you will be able to vote on the next page of the Patreon only comics.  These comics can include the characters I have drawn for you. We will discover together what the story will be!
About Justin Pfeil
Since 2013, I have been drawing a little comic called The Keep on the Borderlands. The story is based on the old classic adventure. I am an old D&D player and Dungeon Master and I have a real strong nostalgia for my early gaming experiences.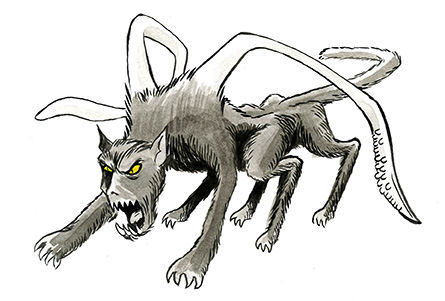 With the Keep on the Borderlands comic, I am writing the characters and their interactions, but the result of all their actions are based on dice roles within the Original Dungeons and Dragons rules. This is including random encounters and things like the weather and saving throws. You really don't know what is going to happen, because I really don't know what is going to happen. Some characters will excel into heroes, others will die.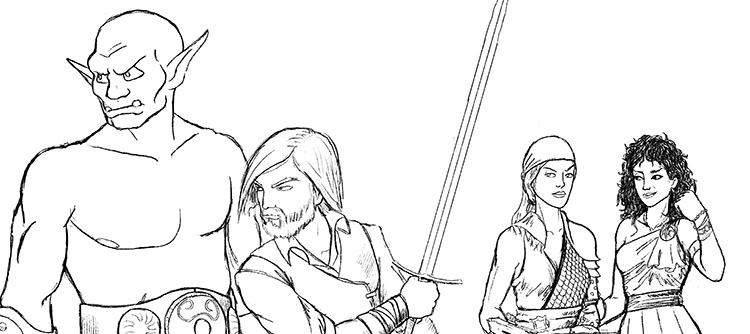 This Patreon page exists for several reasons.
1) You should get this comic as quickly as possible.
2) You should get high-rez versions of the comic collected into downloadable PDFs.
3) You need an ending to the story and more stories to follow
The income from the Patreon makes these things possible, the more support I get, the more likely I can fulfill these promises. I have so many adventures to play through! I want to be able to show you what happened. More than anything, I hope you enjoy reading the comics. Thank you for checking this out and I look forward to seeing you at the gaming table!
When I reach this goal, I will be adding commissioned art by other artists to publish stories that I have written, but will be unlikely to get around to finishing. We are going to need to reach this tier if I'm going to have the time to tell you what happens at the Isle of Dread.

2 of 4
By becoming a patron, you'll instantly unlock access to 481 exclusive posts
By becoming a patron, you'll instantly unlock access to 481 exclusive posts
Recent posts by Justin Pfeil
How it works
Get started in 2 minutes