Just Micci
is creating Music recordings, Videos/Music videos, Written work
Select a membership level
Mycelium Network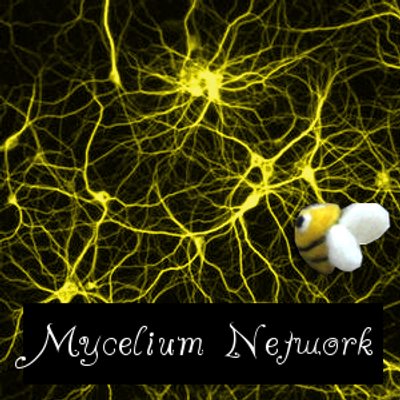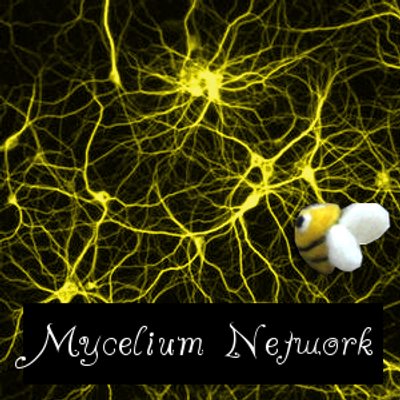 $1
per officially released music recordings, videos/music videos, writt
Join the mycelium network my friends. 
As a network, as a community, we are so much stronger. 
I want to have a dialogue, know how you are doing, what you're excited about, places you'd love to see me play. Let's talk about it! You're part of the family. Your voice matters! I also want to say a big thank you for being a part of my art. Especially when this is the era of free music, the fact that you are willing to support my music is huge. So I will thank you in my live FB streams. 
Access to patron-only posts (blogs, pictures, early song releases, project sneak peaks and updates patron-only instrumentals)
Added to the Patron-only email list
Thank you in my live streams (you can opt out of this if you are shy or provide a preferred name for the credits)
Busy Bee
$10
per officially released music recordings, videos/music videos, writt
Thank you thank you! You're a busy bee and so am I! So let's get creative together. Every once in a while I create works that call for collaboration (like in the "Cutting Onions" or the "I Feel You Through the Earth" videos), and in this tear, I'll invite you to be part of these collaborations if you feel inspired!
Like in the previous tear, I will thank you in my live streams plus I'll thank you in the credits of my official music videos!
This tear gives you access to discount codes for my merchandise and courses.
- Access to patron-only posts/content 
- Invitation to collaborate in my works
- Thank you in my live streams
- Thank you in my music videos
- Discount codes
$90
per officially released music recordings, videos/music videos, writt
About Just Micci
Hello Loves!
Thank you for being here and supporting my creative journey.
I'm so exited to share my artistic journey with you and I'm so grateful that you are considering supporting that process. In the age of free music, it means so much that you want to support the people who are making it. 

How Patreon works:
There are content creators, like me.
And there are Patrons, potentially, you!
The content creators make the things, and the Patrons say, "Hey you! I like what you're doing, keep doing the things!"

If you're into the things and want to come along for the ride, you choose to contribute a set amount of money and every time I release an official thing, your patronage goes toward making that thing happen. I have set tears, but you can always contribute more if you're inspired. 

You're contributions will help me do higher budget things like paying artists to be part of my work and and it supports me in being a full-time creator. 

What are the things I'm making?
As the official thing, I will be making digital music recordings and music videos.
This is available to everyone across social media. 

How many things will be released a month/setting a limit
I generally will work to release 1 - 2 official things a month. I promise not to bombard you with official things. But to ease your mind, you can set a monthly limit on how much you wish to contribute, so that you don't exceed what works for you. I only want you pouring from your cup if it is full.

What you get:
So you might be asking yourself, "what do I get as a patron? If most of your art is accessible to the public anyway, why should I pay for it?"

Well first, you'd get the satisfaction of knowing that you are a huge part of enabling me to continue to create the music, art, videos, and writings you like and enjoy.

Second, I'd be able to make even bigger better things and pay more people to be part of the things and afford to do more tours

And third, you'd get perks and a more in-depth experience. "A more in-depth experience, you say? Whatever do you mean?"

Well I'll tell you!

For my patrons I share patron-only:
- Monday Meditations (instrumental chill music for you meditation, morning, coffee break, or whatever you wish)
- Sunday Surprises (this can be just about anything). Creative promts, writing exercises, essays, pre-released songs, stories, discount codes, live shows, sheet music, requested cover songs... Anything I can think of!
- You'll also get updates about my work and upcoming projects!
- Plus I thank you in my live streams and video releases!

What Patreon lets me do
Since I've released my patron page I've not only been able to make so many music videos with fantastic talent in the community, I've also been able to create video courses, albums, go on tour and hone in my skills! Your support is fanning my flames and wind in my sails. Thank you!

Thank you!!!
No matter what positive energy you send my way, I appreciate you. Be it in the form of Patreon, coming to my shows, liking and sharing my videos, or sending me a little thought of you hoping I'm well. It's all love and I am super grateful for you.

I'm so excited to continue to make the things! Can't wait to share them with you!
With love,
Just Micci

Once I reach 12 patrons I will get an isolation shield for my mic. 
For your listening pleasure!
3 of 3
By becoming a patron, you'll instantly unlock access to 105 exclusive posts
By becoming a patron, you'll instantly unlock access to 105 exclusive posts
Recent posts by Just Micci
How it works
Get started in 2 minutes