Just Micci
is creating Music recordings, Videos/Music videos, Written work
Select a membership level
Mycelium Network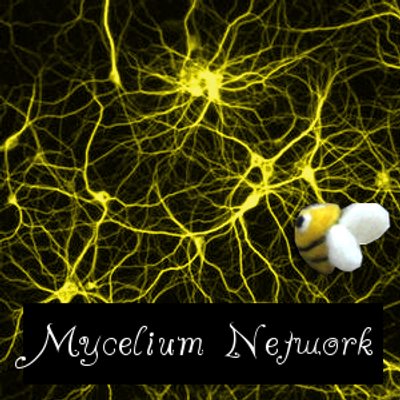 $1
per officially released music recordings, videos/music videos, writt
Join the mycelium network my friends. 
As a network, as a community, we are so much stronger. 
I want to have a dialogue, know how you are doing, what you're excited about, places you'd love to see me play. Let's talk about it! You're part of the family. Your voice matters! I also want to say a big thank you for being a part of my art. Especially when this is the era of free music, the fact that you are willing to support my music is huge. So I will thank you in my live FB streams.   
Patreon-only posts (blogs, live streams private FB, private FB shows)
Patron-only feed (conversations about upcoming projects, feedback, advice, essays)
Patron-only email list
Thank you in my live streams (you can opt out of this if you are shy or provide a preferred name for the credits)
Busy Bee
$10
per officially released music recordings, videos/music videos, writt
Thank you thank you! You're a busy bee and so am I! So let's get creative together. I'm going to continue making music videos so you will be in the thank you credits for them. You will also be invited to contribute to them where applicable if you feel inspired. I will also send you email gifts every few months. These gifts could include fun patterns, or recipes, early track releases, discounts on courses I offer, poems... I'm going to have fun with this and I want you to too!
- Thank you in my live streams
- Thank you in my music videos
- email gifts
$83
per officially released music recordings, videos/music videos, writt
About
Hello Loves!
Thank you for being here!
Thank you for being you and living your truth and being a part of mine!
I'm so exited to share my artistic journey with you and I'm so grateful that you are considering supporting that process. In the age of free music, it means so much that you want to support the people who are making it.

How Patreon works:
There are content creators, like me.
And there are Patrons, potentially, you!
The content creators make the things, and the Patrons say, "Hey you! I like what you're doing, keep doing the things!"

If you're into the things and want to come along for the ride, you choose to contribute a set amount of money and every time I release an official thing, your patronage goes toward making that thing happen.

I will always make the things, for making the things is a part of my essence and my existence. And I will share the things through the mycelium network and they will be accessible to all. But by contributing as a patron, you are enabling me to do higher-budget things, get better equipment to make the things more efficiently, pay artists to contribute to the things and also make this my full-time job.

By contributing, you're saying, "I see you and I don't want you to get a "day job" at a soul-sucking location that doesn't enable you to create just so that you can afford rent. I see you and this is your day job."

I honestly would rather support someone who does enjoy their job. I'm basically voting for them to live their truth. I want to buy my carrots from the farmer who is stoked about their crop and sings to their veggies. Think of how much tastier those veggies would be! And if I didn't enjoy my job, imagine how lame my music would be.

What are the things I'm making?
As my main thing, I will be making digital music recordings and music videos.
But I don't want to limit myself.
I might want to write a book someday.
Or a musical.
Or a weird art thing.
I might want to release a really big project that takes three years to finish, or a little project that just takes a day.
But you'll know about it and I'll keep you in the loop.
I usually am working on many projects at once and they just trickle through into the public eye when they are ready to see the light of day.
I like to work at this seemingly sporadic but actually quite consistent pace. I plant many seeds. And some take a long time to show the fruits of my labour and some just need a little TLC before they are ready to bloom.

How many things will be released a month/setting a limit
I generally will work to release 1 - 2 official things a month. And the rest of the creative spurts I get will most likely go into perks for you! I promise not to bombard you with official things. But to ease your mind, you can set a monthly limit on how much you wish to contribute, so that you don't exceed what works for you. I only want you pouring from your cup if it is full.
If there is a bit of time where official released things aren't being created, you still will get to be part of the conversation and the gratitude and the perks will still happen.

What you get:
So you might be asking yourself, "what do I get as a patron? If most of your art is accessible to the public anyway, why should I pay for it?"

Well first, you'd get the satisfaction of knowing that you are a huge part of enabling me to continue to create the music, art, videos, and writings you like and enjoy.

Second, I'd be able to make even bigger better things and pay more people to be part of the things and afford to do more tours

And third, you'd get perks and a more in-depth experience. "A more in-depth experience, you say? Whatever do you mean?"

Well I'll tell you!

You see, I live and breathe my art everyday, because my art is just a symptom of my truth and existence. But I don't share all of the things all of the time, because…
1.It takes a lot of time
2.I don't have all the resources
3.A little mystery is sexy
4.Some of the things are kind of personal and I want to share with the people more within my intimate circle
5.Some of the things are expressions of gratitude and creative spurts of gifting and I want to be direct and thoughtful about it

If you decide to become a patron you will get to join me through the journey. Instead of just seeing these finished products as they pop up here and there, you get to see the process. You get to see the human behind the magic, the dirt on the fingers of the planting of my garden of song. You get to be part of the magic even when big projects aren't being created. You get to see the fermenting process. You'll join me as I learn and grow and we'll learn and grow together. I'll be sharing little email gifts, early song releases, essays, ideas I'm exploring, I'll thank you on my live streams, and whatever else I feel inspired to do. Please send me suggestions if you have desires. I want you to be part of the conversation.

What Patreon lets me do
Do away with the boxes, do away with the deadlines, do away with limitations! Let live creation, compassion and community! Patreon - and you, my patrons - are giving me full creative liberty. Instead of being constricted by deadlines and typical album cycles and contracts, I can create freely, with the only boundary being my imagination. And instead of creating through the lens of, "it would benefit my brand for me to release an album now," or "I need to sell this many CDs to afford my next tour…" I can continue to create through the lens of love for the creations and explorations themselves. I never want to put the pressure of money on my art, and that is why (personally) I think it's good art. You can tell it's sincere and it's coming from a place of love and passion and respect for the idea creatures who decide to visit me.

Thank you!!!
No matter what positive energy you send my way, I appreciate you. Be it in the form of Patreon, coming to my shows, liking and sharing my videos, or sending me a little thought of you hoping I'm well. It's all love and I am super grateful for you.

I'm so excited to continue to make the things! Can't wait to share them with you!
With love,
Just Micci

Once I reach 12 patrons I will get an isolation shield for my mic. 
For your listening pleasure!
3 of 3
By becoming a patron, you'll instantly unlock access to 22 exclusive posts
By becoming a patron, you'll instantly unlock access to 22 exclusive posts
Recent posts by Just Micci