just wondering
is creating animated-essays
Select a membership level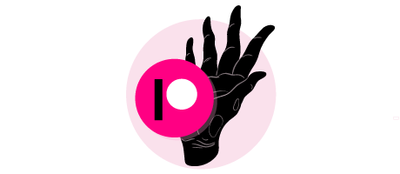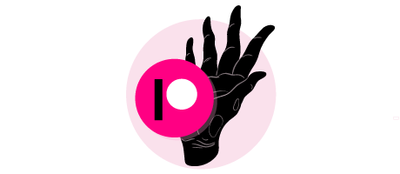 Eternal gratitude for bringing this project to life! And, access to our Patreon stream!
Oh hello dear human! To show our gratitude, we'll (also) be thanking you at the end of every video!
Curiosity isn't killing any cats here, so step in.  We'll thank you on Twitter and Facebook, for being so generous! 
About just wondering
Hi! We're just wondering …
Yep, we are, pretty much always. Not always ourselves I mean, but always a bit in awe. We make short animated-essays to grasp this present, this awe, this moment we're living right now... animating thoughts, and words, and images through spectral sounds!
One thing about us is that we're trying to figure out how to live through and within the current climatic regime, how to go beyond this crisis. Operating within one discipline is hard if not impossible, that's why we end up using a sociological lens as well as thinking with philosophical questions. Perhaps we're staying with the trouble, as Donna Haraway said, trying to understand this messy present, so we can envision a future worth living for all of us.
What's up with the money?
Yeah we too wonder, when is the post-scarcity money-less economy coming. Seems like not soon? And people need money to, uh, survive? Animated videos are sure fun, but almost every video we make takes some hundreds of hours, from concept to research to writing to editing to story-boarding to voice-over acting to illustrating to animating to extra edits to music composition and SFX to post-production and so on and so on and so on. …
And thus, here's where the money would go:
First, to our super-lovely collaborators who have, at times, worked pro-bono or for less than deserved!
Second, we'll be able to pay ourselves and thus invest more time in making videos and less in looking for (alienating?) jobs!
Third, we'll invest money back for better equipment, more projects, more questions, more perplexing fun!
So, how often can we make an animation?

Well, wouldn't we want to know too! At the moment, we estimate to release one video every two months. Sometimes it's harder, sometimes it's easier, but we'll keep you updated with what's going on and hopefully, with your help, we can speed-up the process!
More infos
If you wanna know even more about us, go check our about page:
https://justwondering.io/about/
and reach us on twitter!
$109.80 of $500
per month
We'll get snacks, and coffee, and pay for the voice-over, ah, this will be really nice! If we reach this goal, we'll make a BIG illustration with all our first Patreons' names that will appear on our website and share it with you, so make sure to be one of the people who kick-start this project! And (also), we'll keep doing what we're doing with more motivation and more hopes to bring this project to life!

1 of 3
By becoming a patron, you'll instantly unlock access to 20 exclusive posts
By becoming a patron, you'll instantly unlock access to 20 exclusive posts
Recent posts by just wondering
How it works
Get started in 2 minutes