K8sarkissian
is creating Cosplay Content, Lingerie and Lewdy Wifuzzz!
Select a membership level
Bronze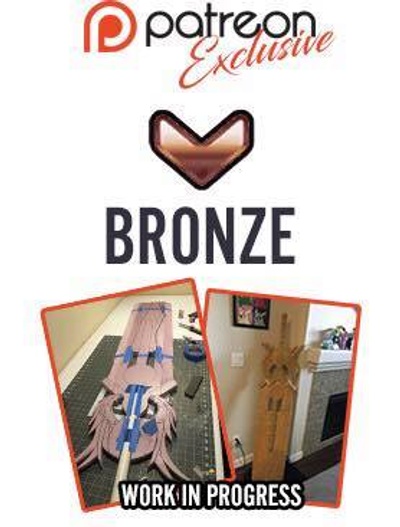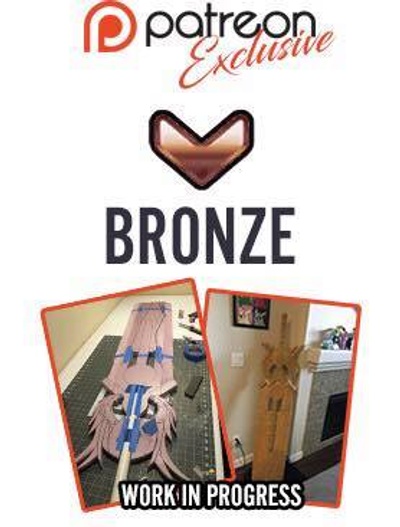 Thank you Guys, you have no idea how much this means to me. Every dollar helps me reach my goals.
Access to my Patron exclusive content
Early previews of upcoming projects before I post or announce them on social media.
Access WIP Pictures.
Lifetime Membership to my Discord Channel! 
Silver
Teasers from my Sexy and Lewd  Photoshoots
Get to Vote on Upcoming projects! 
Access to Patreon Live Hangout! 
All the cool stuff from my previous tier!
Gold
Full Access to all my full sets including my Sexy & Lewd sets via Dropbox
Vote on Upcoming Bedroom-shoot Ideas.
Plus all the neat stuff on previous tiers!
About K8sarkissian
HEY! HEY!! My name is Kate Sarkissian, but you can just call me Kate, seriously its a lot easier haha!!! I'm a Northern Nevada native, and a recent nerd-ball. I say recent because until 2014 I had nothing to do with Comics, Anime, Video Games or Cosplay, but back in the winter of 2014 I attended a local convention because it was my day off and it sounded like fun.
I immediately became addicted (I mean seriously, I came home that weekend and looked for the nearest, soonest convention haha). The creativity, the people, and all the fun stuff, I was so mad at myself for not finding this sooner!!! So I dove in head first, I really fell in love with Pokémon and World Of Warcraft among other games! To be honest im still learning A LOT so I always love talking to people that know more than me because I feel like I get to learn so much each time I get to talk to someone!!!
In comes Cosplay!!!! I always loved dressing up for Halloween, and I always would make my own costumes so to find out there was a entire culture dedicated to becoming characters they loved just blew my mind!!! I have slowly been working on improving my work and taking on harder and harder projects. I am in no way the voice of knowledge when it comes to cosplay, but I'm always happy to share what I know (to be honest I don't even know if the stuff I do is even the right way but guess what ? DUCKTAPE & HOT GLUE)
Let's get this straight, you do not have to sign up for my Patreon. I will keep cosplaying as long as I can!!!!This is just a way for you guys to help me keep improving. Cosplays are not cheap sometimes I can find myself spending easily over $500 on one project, eeeeekkkk!!! so please don't feel like you need to sign up for this if you don't want to!!!
Exclusives
First off you get access to all my Patreon exclusives!! Be the first to see upcoming projects, and ideas. This includes photo shoots and behind the scenes pics and videos that will not be available on my social media or print store.
LIFETIME DISCORD ACCESS
Just as it sounds!! No matter what tier you join you automatically get lifetime access to my Discord Channel.
WIP pics and Tips
I will be sharing creative processes for some of my more difficult builds to help you out for your future projects.
Daily Sexy & LEWD Snapchat
I will be posting daily (or almost daily) Snapchats. These Snaps can be anything from a goofy picture , a girls POV (because girls have the best point of view lol) to a very lewd picture and everything in between!! Snaps are exclusive to just Patreons as I don't post any public Snapchats and do not have any other snap-chat account! I do Spacial Birthday Snaps as well!!
Prints
Every month I will have a fun themed shoot that will be available or mailed to you depending on the tier you sign up for. All mailed prints are personally signed by me!!!!
Polaroids
Aside from my prints, personalized polaroid's will be available for anyone who signs up for my upper level tiers. these polaroid's are all unique all signed and all a little spicy ;)
Sexy & Lewd Photoshoots
My sexy shoot is not a much Cosplay but character oriented boudoir shoots. This includes lingerie and tiny outfits ,because who does not like tiny outfits lol. For people who feel like that is not spicy enough I have my Risky set of pics that turn up the heat and shed some layers for some really steamy pics!!!
Lets REALLY hang out
Lets get some real face time in!! If you are ever at the same con as I am make sure to let me know and we can meet up and hang out for a little bit (take selfies tell me how your con is doing)!! I used to host gatherings but it was hard to set actual meet up times, so this is the new more casual Hangouts!!
How do I get added to Private Snapchat?
Within the first day you have pledged, you will be receiving a personal welcome message from me. ( I don't use automated responses for any of my messages) Within this welcome message I will ask you for your Snapchat name, As soon as I get that Info from you I will send you a friend request on Snapchat!!

IMPORTANT!!
Make sure you don't cancel your pledge within the first 24 hours so I can ensure your pledge goes thru and I can contact you to get your Snap information. (Your pledge notification will not show up if you cancel right after subscribing)
Can I Save / Screenshot any of the Snapchats?
YES!! I send these out for you guys to have, why would I limit how long you can see them! Due to the content of these snaps I do ask that you keep them to yourself. Please don't share them or re-post them online!!
How long do I have access to Platinum Snapchat?
For the entire month you are pledged! This Does not mean 30 days from signing up tho!! At the end of the month, I upload all the Snapchats from that month to snapchat stories , so as to ensure you can get the snaps you may have missed out signing up later in the month!

How long do I have access to Platinum X Snapchat? Unlike regular platinum Snapchat, you will only receive Platinum X snaps rewards for as long as you are pledged

(you will stop receiving platinum X snaps as soon as you cancel your subscription)



If I signed up later in the month do I still get to see all of the snaps for the month?
Yes!! At the end of each month I will re-upload all the Platinum Snaps for the month months snaps via Dropbox. So no mater when in the month you sign up you will always get a full months worth of snaps! IMPORTANT!! Snapchat Dropboxes are only Available for 48 hours at the end / beginning of each month.
How long are HD Dropbox sets available?
To be fair to all Patreons that have been subscribed for longer periods of time, Photo-shoot Dropbox links are only active for 2 months.
How often and when do you mail Physical Rewards (Prints and Posters)?
I send out all physical rewards every month. Typically I mail out the Rewards between the first two weeks of each month for the previous months subscribers.This way I can ensure that even if you signed up or upgraded your pledge the last day of the month you still are guaranteed your rewards.
How often do you reply to messages on Patreon?
A
t least once a day!! I read and respond to all my messages personally, so you know you can always reach me. This does mean that since I am working on cosplay running errands or generally keeping up with life I cant promise immediate replies all the time!
What kind of content can I expect?
Cosplay, lingerie and all kinds of fun outfits! My content ranges from full on badass armor to my Birthday suit haha and everything in between. This goes the same for my snapchats!!
Thank you!!
Thank you again for taking the time to check out my Patreon If you have any questions please feel free to message me!! I promise to get back to you as soon as possible!!
This insane that im even typing this!! Thank you so much from the bottom of my heart!! This goal Is pretty much already in sight and regardless of wether I reach it before the beginning of 2019 or not Im planning on finally taking the jump to full time cosplayer! I will be leaving my full time Job at the Casino. This means I can focus all my time on working to create new content! I can focus not only on more quantity but as well as quality!! I would love to do a special Shoot specifically to celebrate this milestone!! I cant thank you all enough for everything and I promise to always put my 110% in everything I do!!
4 of 4
By becoming a patron, you'll instantly unlock access to 1,199 exclusive posts
By becoming a patron, you'll instantly unlock access to 1,199 exclusive posts
Recent posts by K8sarkissian
How it works
Get started in 2 minutes