Love Your Work with David Kadavy
is creating a Podcast
Select a membership level
FRIEND
Shout-out: David will personally thank you in an episode.
Early access: Get fully produced episodes about 2 days before release.
Custom RSS feed: Your own personal RSS feed to access your patron-only content from your favorite app.
20% off the LYW T-Shirt.
INSIDER
Uncut interviews: We edit interviews to keep them crisp, and manage costs, but valuable takeaways get cut. Get full, uncut (and ad-free) interviews, sometimes weeks before the episode debuts.
Video episodes: Occasionally David interviews someone in-person, and can release a video episode.
Plus, EVERYTHING from lower tiers.
CREATIVE ENTREPRENEUR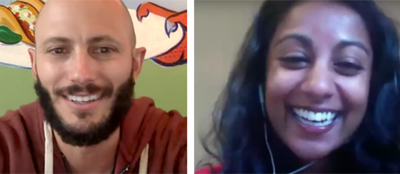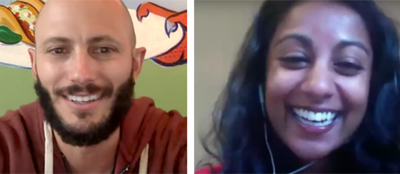 $1,000+ IN MASTERCLASSES
Grow Your Email List with Email Courses: Noah Kagan & David ($200 value) 
Lean Product Development: Poornima Vijayshanker & David ($200 value)
How to Double Your Freelance Rate: Brennan Dunn & David ($500 value)
Free Your Creativity Through Tracking, Automation, and Delegation: Ari Meisel & David ($200 value)
GROW YOUR BUSINESS
Audio income reports: Each month, David opens the kimono to reveal how he runs his creative business, including exact revenue numbers.
Plus, EVERYTHING from lower tiers.
About Love Your Work with David Kadavy
For five years and more than 200 episodes, Love Your Work has been helping you make it as a creative.
James Altucher
has shared his secrets of to writing openly and honestly.
Dan Ariely
has helped you see through your mind's own distortions to keep the promises you make to yourself.
Seth Godin
has helped you (and your host, David) get out of your own way and get your work out there.
Well over a hundred hours of lessons to inspire you, inform you, and help you bring your creativity to new heights – and it's all FREE.
For Love Your Work to remain free to thousands, it needs the support of a few.
Love Your Work
is more than just David, a microphone, and an amazing guest. It takes the work of several people to bring these lessons to your ears each week.
We need hosting, production, and publishing assistance. We need to book guests, buy and maintain recording gear, and sometimes even travel for interviews.
We need YOU.
You're someone who believes in the power of creativity. You know that there's no better way to be the best possible version of yourself than to dig in and bring your work into the world.
You know the world would be better off if more people were given the mental tools to face their fears and make their work real.
Less "crushing."
More cultivation.
Less "hustle."
More flow.
Less clickbait.
More food for thought.
Less hate.
More love.
Less exploitative business models.
More Patreon.
Patreon lets you support the work of creators like us. It's entirely up to you to support on Patreon.
You can keep enjoying
Love Your Work
for free (or as long as we can manage to keep it free without your support), or, if you can afford a coffee a month, you can be a bigger part of the show.
Why do you pay for something you can get for free?
Here's what some of our patrons have to say:
I'm making plans to go on my own and do what I really believe. I would give you the credit to kicking my ass and stop me of being scared, stop waiting or stop being a perfectionist.
–Arm S.

It's just so hard to come by authentic content nowadays and you are an inspiration to me. I'm writing my first book and so much of your advice has been helpful. This is not about me helping you, it's about you helping me.
–Cesar P.

There is a lot of free content available nowadays, but if it's free it usually means that creators are getting paid either with ads or sponsors. And when that happens, it's reasonable that the content is in some part influenced by superficial goals. But using something like Patreon allows you to focus in actually making good content.
–Noel D.

I decided to support because I found your podcast via your book, The Heart to Start, which I AM LOVING. Will read Design Hackers next. Your content has genuine value from the first page, from the first listen and I wish you all the best. Thank you.
–Nina W.

By following some of the advice I got from your podcast or from the recommended books, I've been reading more books, wasting less time and having more time for actually doing more things that really matter for myself and my family and overall living a much happier life than before.
–Cristian M.

Your work educates and inspires and keeps me pushing forward. So thank you and please never hesitate to ask for my and our help and support. I am a raving fan.
–JM

I support you and the show because I believe in the mission of the podcast, more than that I believe in your unique approach to the mission. Deeper than those things, there is something about your journey and your quest that resonates with me in a place beyond words.
–Drew A.

David continues to give and give. And when you think he's done, he finds a way to give some more. At some point, you have to give back and David certainly makes it easy. He continues to publish amazing content, and if you're creative, David is a must follow. I'm grateful for his emails, books and his podcast. He rocks my inbox, my eyes and my ears. Thank you, David!
–Brian M.

I followed your work for awhile. Purchased your book and a course. Your pleas of only the cost of one coffee a month finally paid off. :) I signed up for Patreon solely to start supporting you. Keep up with the great content.
–Steven C.

What got me to reach into my wallet? I have been listening to you for quite a while and respect your object, tenacity, and courage. Patreon has made it easy to support the people who do work that I like.
–Mike N. 
But don't support just because you're a good person.
Each level is packed with value to help you get an edge. Click on "Become a patron" to find the right level for your creative business!
Prefer to donate on PayPal? »Prefer to donate crypto?

Bitcoin: 3FKfyxtQ8wUww4XxGF9EZ6ukKzbPqCe3aQ
Ethereum: 0xE3CF82Feb6B83b18E37b472017e2a660d33B6fe0
Monero: 43AV7YumpkB4eAPgv3uMpW63svuqaM1C8ZdEoPvZe76wU8gxZYsdiqSEB4TJUTkD3s7rmHzoxdEubBY7qNzyEAFf3HC4Knp
$330.95 of $490
per month
Basic Show Notes: I'd love to provide show notes outlining the conversation and links to anything mentioned, but it's highly labor-intensive. I prefer to spend that energy preparing for interviews. If we can hit this goal, I can afford to hire a show notes service.
5 of 5
Become a patron to
Unlock 166 exclusive posts
Connect via private message
Recent posts by Love Your Work with David Kadavy
How it works
Get started in 2 minutes