Kaiser Cat Cinema
creating a KR show on every screen, a KR book in every store
Select a membership level
Alley Cat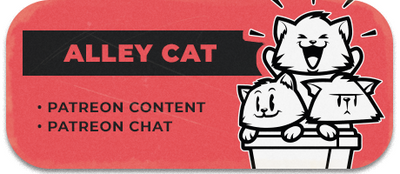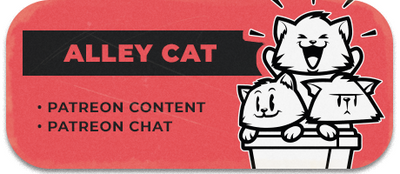 Alley Cats seem to have the scoop on everything. For $1, you get access to the KCC Patreon and crew chats where you can follow production of our shows and music.
Groomed Cat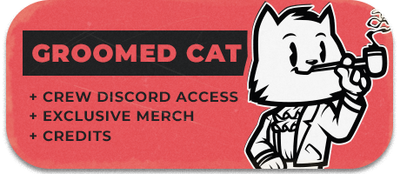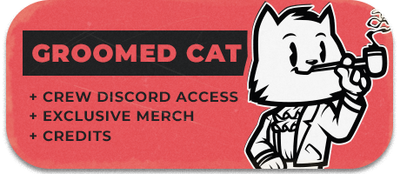 The Groomed Cats enjoy the finer things in life. For a $5 pledge, your name will be listed in the end credits of all upcoming videos as Patreon backer, as well as get access to all the benefits the lower tiers have: Patreon-exclusive channels and read and write access to all crew areas.
Cameo Cat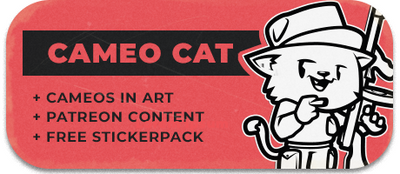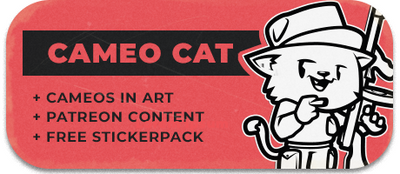 Now we're talkin'! Cameo Cats know how to run the show. For your $10 pledge, you will get a cameo spot in our upcoming Divided States animatic (see info below) , as well as write and read access to the internal crew chats. Come hang with the crew! Note that the cameo spot is decided on a scene-by-scene basis: I post a scene that has cameo spots open, and the Patreons that want in comment on that post. After some time, the final selection is made on a by-lifetime-value-descending basis, meaning the highest lifetime value Patreon has the right to call dibs. Depending on the popularity of the scene and slots available, you may not be able to get in a scene immediately.
By becoming a patron, you'll instantly unlock access to 395 exclusive posts
By becoming a patron, you'll instantly unlock access to 395 exclusive posts
Recent posts by Kaiser Cat Cinema