The Kaleidocast
is creating A Speculative Fiction Story Podcast
Select a membership level
Apprentice Post-Doc
 You have our eternal gratitude for supporting amazing fiction and the communities that create them. 
Auditing the Class
Game Show and RPG Ticket:

You will be invited to participate in all Kaleidocast virtual games!  We will have virtual game show nights in October and November with special guests.
- Virtual Jackbox Game. You can jump into the game and participate live!
- Virtul Roleplay with Joshua A.C. Newman's Bloody Handed Name of Bronze. You will the play the part of the gods.
Junior Adjunct, Second-a-Half Class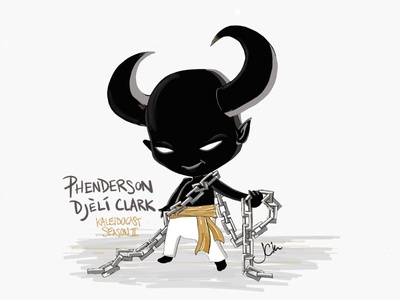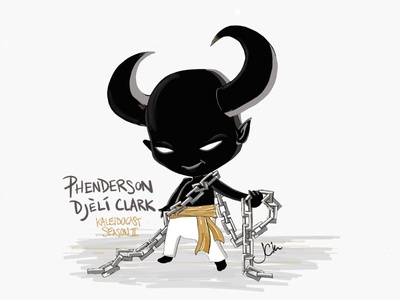 For the cost of a grande coffee plus tax, your subscription gets you (of course) our gratitude as well as:
- Original music produced for Seasons 2 and Season 3 music before the episodes goes live. 
-The Kaleidocast Exquisite Corpse Story,  an amazing, mind twisting story written by our producers and select contributors from Season 3 and beyond. Season 2's exquisite corpse story was written by the likes of Carlos Hernandez, Mike, Allen, Cat Valente, and Phenderson D Clark! At this tier you'll receive both seasons!
- All Digital art produced for each episode in both seasons 2 and 3, formatted for your smartphone and desktop.
About The Kaleidocast
The Kaleidocast is an audio fiction anthology podcast where fantasy, horror, sci-fi and the just plain weird come together in a Brooklyn fractured into multiple speculative storyscapes. Produced by the
Brooklyn Speculative Fiction Writers
, the Kaleidocast interweaves excellent original and reprint short stories from New York City authors with the best and brightest talents in the genre. All of it is bound together in a frame story that takes place in our metafictional Brooklyn.
Kaleidocast Season 1 and 2 brought you stories from
Jonathan Lethem, N.K. Jemisin, Amal El-Mohtar, Theadora Goss, and Zig Zag Claybourne, as well as new authors. They appeared alongside emerging voices S. Chakraborty, Evan Berkow, Marcy Arlin, Ted Rabinowitz, Essowe Tchalim, Eric Rosenfeld, Lilah Wild, and Zak Zyz.
They were read by professional actors like Kathryn Kates, from Orange is the New Black.
Why should you subscribe to the Kaleidocast?
For the cost of one cup of coffee a month, you can help us give excellent writers a place to get published in a shrinking short story market.
The Kaleidcast is here to serve the greater speculative fiction community we know and love by becoming a stable new fiction market for excellent storytellers.
Over the years many great speculative fiction markets have come and gone. There are fewer professional markets available for great authors to have their work heard and get paid for their effort.
But after two successful seasons, which saw Kaleidocast listenership for single episodes jump from around 100 to over 1,500, we know we can help to fill the gap.
We're all authors and we know how much work goes into a story. So we want to pay our contributing authors, actors and artists more. With your help we can do this. Join the Kaleidocast as we explore the stories drifting in and out of your reality.
You are supporting a multifaceted project that builds a world of art and original music around the stories we produce.
Like this drawing created by Joshua A.C. Newman for
Phenderson D Clark's story, "The Machine."
We create a universe of art and original music around each season's stories.
Who are the People Behind the Kaleidocast?
Rob Cameron
(though not his real name, it is written on all of his bylines) writes strange stories, one of which, "Squeeze" (a 3-star review on
Tangent!
) can be found in Mike Allen's anthology
Clockwork Phoenix 5
(Mythic Delirium, 2016).
Rob Cameron, besides producing and managing the Kaleidocast, and helping to lead the Brooklyn Speculative Fiction Writers, is a sometimes curator for the
New York Review of Science Fiction
's Reading Series, part of the
Surreal Symphony of Zak Zyz
, and a pie addict with neither regrets nor inclinations towards rehab. Cameron does speculative fiction programming at the Center for Fiction.
Rob is a linguist, an ENL teacher in Brooklyn, and a graduate of the Carterhaugh School of Folklore and the Fantastic. When not hunting pies in their natural habitat, engaged in spec-fic related activities, or dragon boat racing (it's a real thing), he's researching folklore and the causes + cures for toxic masculinity. Fun fun!
Find him at:
http://www.rob-cameron.com/
https://www.facebook.com/RobCameronstories/
https://twitter.com/cprwords
Sam Schreiber's work has appeared in Tales to Terrify, Occult Detective Quarterly, Vastarien: A Literary Journal, Martian Migraine Press's A Breath from the Sky: Unusual Stories is Possession and Analog Science Fiction and Fact. He teaches Science Fiction and Fantasy at NYU Tandon and lives in Brooklyn with his wife and the neighbor cat who drops by from time to time.
Marcy Arlin writes science fiction, magic realism and humorous fantasy about our intercultural and interspecies encounters and how we interact with the "other", a topic with particular relevance now. Marcy was Artistic Director of the OBIE-winning Immigrants' Theatre Project, directing/producing over 200 plays. She was a Fulbright scholar to Romania, Czech Republic and Slovakia. Her SFF publications include Daily Science Fiction, Diabolical Plots, Kaleidocast, and
perihelionsf.com
. She is co-editor of Czech Plays: 7 New Works and has written extensively on international theatre at
tcgcircle.com
. Marcy lives in Brooklyn with a ghost and three monstrous cats.
https://www.amazon.com/Short-Plays-Reproductive-Freedom-Performance/dp/1078109419/
Bradley Robert ParksBradley has been writing fantastic fiction for as long as he can remember, and still has his acclaimed tale of junior-high cafeteria mayhem and heroism, "Red Jello from Outer Space," tucked away in a file cabinet at home.
Bradley is dedicated to writing gay-tinged fantasy and science fiction literature, with the intent of breaking into the mainstream with subversive characters that resonate with authentic gay and lesbian experiences, regardless of the setting. Which doesn't mean you expect exclusively gay/lesbian stories -- for Bradley, the story dictates the characters, and their sexuality is integral to spinning a compelling tale.
Bradley lives in Brooklyn, works in Manhattan, and writes anywhere and everywhere in between. He has a supportive husband, Michael, and cat in need of support.
Sondra Fink is a writer and holistic skincare small business professional whose written work—all non-fiction—appears on her own blog,
www.psycho-girl.com
, as well as
posturemag.com
,
brooklynherborium.com
,
cantodellasirena.com
and
suehollisterbarr.com
. She is at work on a novel, a YA dysopian fantasy-adventure, and has half a mind to attempt a spec-fic short story. Naively hopeful, relentlessly enthusiastic, and willing to pour ridiculous effort into whatever can't possibly pay off, she blends pretty well, and from a distance, probably looks like your average white, married, cis-female, mid-life, pan-curious, neo-pagan, neuro-atypical mother of one.
Essowe Tchalim is a writer of speculative fiction short stories and novels. He graduated from Brooklyn College, where he studied concepts of the soul and rituals of power from the Ancient Mediterranean. He currently works at Droga5, where he assists in producing TV commercials. When he is not writing or working, he is reading manga or trying to convince his friends to watch his favorite television shows. His short story
The Emperor Mantis
, is set to be published at The Kaleidocast. You can findhim on Twitter at @Etchalim, where he talks abouts politics, ancient history, and random nerdy shenanigans.
Jo Ladzinski is a New Yorker who moved to Chicago to pursue a master's in integrated marketing communications and hasn't left yet. She enjoys hitting pixels with big pixelated swords, watching anime, adding tape and paper to her bullet journal, and lifting heavy objects only to put them down. When she's not a market researcher, she writes fantasy novels about sunless realms and places where magic meets technology. Follow her on Twitter and Instagram @joeatsfood. She also uses they/them pronouns.
Who are the Brooklyn Speculative Fiction Writers?
Bradley Robert Parks founded the Brooklyn Speculative Fiction Writers, it became the largest writers group dedicated to speculative fiction New York City. He created it with the goal of raising the work of its members to a publishable, professional level. To date, BSFW members have been published professional and semi-pro publications such as
Shimmer
,
Podcastle
,
Strange Horizons
,
Unidentified Funny Objects 6
,
Crossed Genres
,
Daily Science Fiction
,
the Magazine of Fantasy and Science Fiction
,
Analog Science Fiction and Fact,
Tor, and
Harper Voyager
among others.
$312.78 of $400
per month
$400 dollars allows to pay our authors over .05 a word and increase pay for the actors above speculative fiction podcast standard rates.

1 of 3
Become a patron to
Unlock 73 exclusive posts
Connect via private message
Recent posts by The Kaleidocast
How it works
Get started in 2 minutes