Melissa Hime
is creating Videos
Select a membership level
Plus Ultra!
This is my "Core Anime" tier, which will focus on popular, current anime (or any series that started within a year of me reacting to it) as well as the current Kamen Rider series. 
After I am fully caught up on series that are currently running at 2 episodes per week on this tier (Attack on Titan, One-Punch Man, Den-O, etc.), the tier will feature about 3 different shows, at 1 episode per week. 
All supporters will receive:
Access to my reaction videos before they show up on YouTube
Early access videos will be full length
Shows from the $10 tier will be unlocked 2 weeks later on this tier, at 1 episode per week
Backlog/library of past reactions
Supporters will also be able to vote on upcoming shows to react to 
Now, It's Showtime!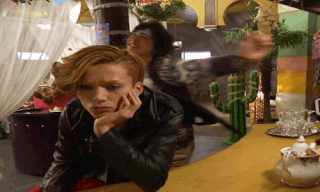 This tier will include any show or extra content outside of my focused anime shows. This includes all live action series (western or Japanese).  This tier will also include older anime, as well as movies, OVAs, specials, etc. related to the shows I'm watching, as well as some other movies recommended by awesome Patrons!  Movies will be an exclusive to this tier in most cases.
Shows shorter than 1 hour an episode will be released at 2 episodes a week on this tier; 1 hour episodes will be released at least once a week.  There will be about 2-3 shows on this tier. 
 All supporters will receive:
Early access to reactions on this tier (weeks earlier than $5 tier or YouTube)
Full-length reactions
2 episodes per week of older anime and toku shows featured on this tier
Supporters can vote on upcoming shows/movies for me to react to
All benefits/content of $5 tier, as well
About
Hey, everyone! Thank you for stopping by my Patreon page! If you've seen my YouTube videos, then you know that I LOVE anime and so many fandoms in general (toku, superheroes, etc.)! I love getting completely immersed into the worldbuilding, storytelling, emotion, and overall fun of a show.

This year I have had the wonderful opportunity to make reaction videos for YouTube, and thanks to those reactions I have gotten to chat with some truly awesome folks who always tune in for my videos. My goal is to start bringing you guys full-length/uncut reaction videos to not only what I am currently reacting to, but to other shows/movies of your choosing!

Thank you for joining me on this epic journey - your support means so much to me! Much Love, Melissa Hime
Right now I work full time and finding the time to film reactions can be tough.  My goal is to reach 250 Patrons so that I can focus on spending more time bringing you full-length reactions to many shows of your choosing!!!  Thank you so much for your support!!!
1 of 1
By becoming a patron, you'll instantly unlock access to 524 exclusive posts
By becoming a patron, you'll instantly unlock access to 524 exclusive posts
Recent posts by Melissa Hime