Kamui Cosplay
is creating Video Tutorials for Everyone!
Select a membership level
Support our Channel!
Your generous support helps us make more video content! No matter what you give, we are eternally grateful.

(Pledge 1$ or more)

Your Name in our Video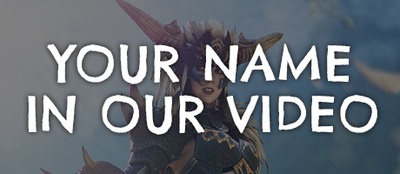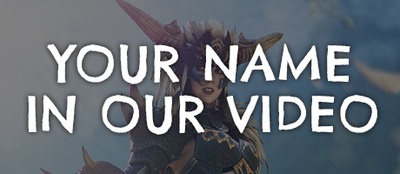 Your 5$ subscription will turn you into a super fan! We highly appreciate your generous support! As a thank you, your name will appear in the credits of every video for the duration of your subscription! Make a screenshot to impress your friends and share your support!

(Mentions might have a slight delay as we produce videos in advance.)
Get a Shoutout
Limited (13 of 20 remaining)
In this tier you will get a shoutout in each of my videos for the duration of your active subscription! I will mention your Patreon name at the end of the video and thank you for your EPIC support! Thanks so much for this huge help! It goes directly into creating more awesome videos!

(Mentions might have a slight delay as we produce videos in advance.)
About Kamui Cosplay
Who are we?

Hi there! We're Svetlana, Benni, Zelda and Midna from
Kamui Cosplay
!
If you're into cosplay or prop making, you've probably already seen some of our costumes, books, tutorials or videos. It's also very likely the reason why you are reading this text right now! ;)
We created this "open" Patreon because we also love to film video tutorials upload costume building videos to our YouTube Channel 
youtube.com/kamuicosplayofficial
!
This includes complete costume building videos:
https://youtu.be/NovgPB4UAXU
Detailed prop making step-by-steps:
https://youtu.be/jSpaic5hvhI
And other helpful tips and tricks:
https://youtu.be/ZbB2_pp24m8
We would love to dedicate more time to filming, but since we're self-employed and don't make much income through these videos (YouTube ad revenue only helps a bit) we can only do it every so often.
You can help!
You can use Patreon to help us make more videos through a donation - if you want. You don't have to of course! See it as a tip. We will keep all videos open to watch for everyone. There won't be any rewards, tiers or any Patreon exclusive content - simply because I don't like the idea of hiding my work and knowledge behind a paywall. It's important for us to support the cosplay community - and that means everybody, no matter if you have a lot of money or not. So if you want to support us: it will help us free up more time to record videos. And then you as well as everyone else get to watch them. It's a win-win!
We only charge if we upload something. :)
Cheers and have a wonderful day,
Svetlana
Recent posts by Kamui Cosplay
How it works
Get started in 2 minutes