twitter
●
instagram
●
twitch
●
shop
hiya hey hey~, i'm
kan
!
thank you for taking a look at my patreon page!
i became a full-time freelance artist with the goal of drawing lots and lots and lots of
cheesy, fluffy (and angsty) BL comics
but have mostly been busy doing commissions up until now, so i can pay rent and buy food for me and my dog ( ´ - ` )
i have decided to start this patreon in order to try and maybe find a way to work hard on reaching my art goals while not having to risk to starve to death LOL;; if you like my art and would like to see more of it on a regular basis in form of comics and doujinshi, illustrations, merchandise and prints, etc, please consider becoming my patron! ❤︎
if you can't afford to pledge, please don't worry, spreading the word and sharing my page also helps a lot! and i'll definitely keep posting things publicly as well.
what you can expect to see on my patreon:
1. my webcomic #muted
i am working on an
original BL/slice of life/drama comic
called
#muted
, which i am currently posting to both
tapas
and
webtoons
for free.
$5 patrons can read the newest pages
here
! 💕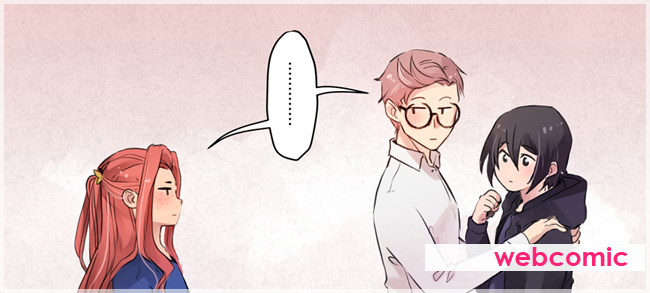 however, working on a comic takes a lot of time and effort and a lot of my energy went into commissions, because they provided me with the funds i need to make a living.
with your support i could start focusing on my own art more and more, i could keep up with my regular updates and provide more content for my audience.
there's another comic that i've been working on over the past 2 years, but that's going to be a longer project and so far i simply couldn't take any time to properly sit down and start drawing it, but it's the next big thing on my agenda.
if possible, i would also love to continue to draw fanbooks in the future too because i enjoy engaging in fandom and drawing stories about my favourite characters is always quite therapeutic LOL
2. illustrations (original and fanart)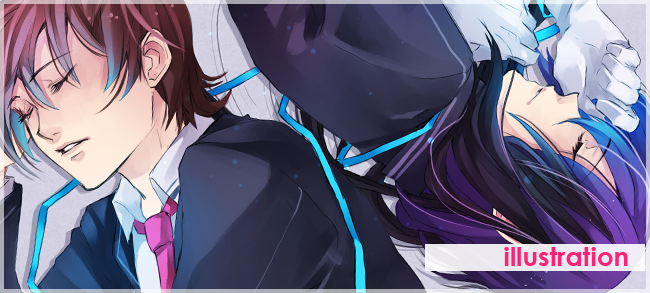 i'm always experimenting with different techniques and brushes and i'm on a neverending quest to learn more about various tools. i'd love to share these experiences and maybe help you out a little and tell you about the things that make my workflow easier and more efficient!
3. doodles and sketches
apart from all that, i
doodle and sketch
a lot almost every day but only 5% of what i do ever see the light of day, here on patreon i would share much more of the practice sketches and doodles i produce all the time, because there is ....... a lot of fresh content to be seen HAH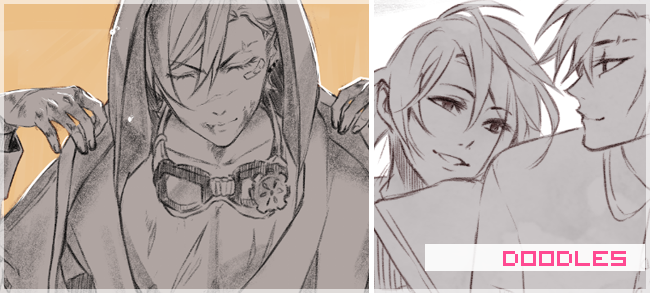 4. ..... and more
request streams
rambling about techniques, inspiration, life as a self-employed artist, everyday things~
occasional speedpaints
tutorials every now and then, if there's specific things people want me to show them
if there are any rewards you'd like to see or if you have any complaints, please tell me on any of the social media places i linked above or throw an e-mail at
kandismon [at] kandikoi [dot] com
; i'm open for any and all criticism and feedback you might have!!


posts with sketches and WIPs will happen throughout the month, the sketch PDF will be posted during the first couple of days of the following month!


thank you so much for taking the time to read all of this!! if you decide to pledge you'll have my eternal love and gratitude, but even if you can't or don't want to do that, please know that i appreciate every bit of support you give me, be it via likes/reblogs/retweet or sharing my posts etc !!
have a great day!! ♥♥♥
PS: if patreon is too much of a long-term commitment for you but you'd still like to drop me a few cents, i also have a
ko-fi
and i appreciate every small donation very much! thank you!