Karin Lynn Carlson
is creating Yoga of depth, intelligence, and personal transformation
Select a membership level
Buy me coffee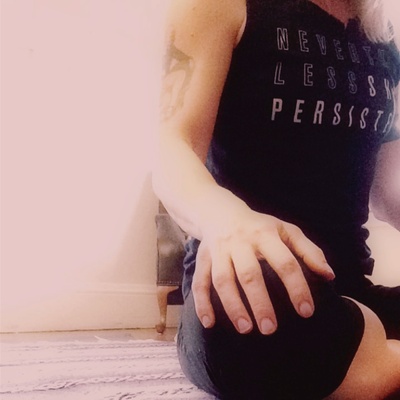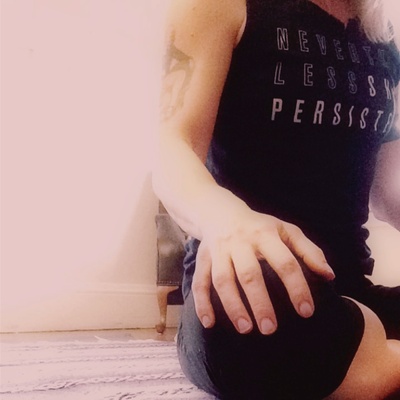 I get it.  You're not made of money.  But if you appreciate my work in newsletters, videos, or any other thing, you can thank me by pitching a couple of bucks my way each month.
You're in
The secret to Patreon is that everyone gets to choose how much they can support me with on a monthly basis.  Tiers are just suggestions on my part. But offering more content to those who pay a higher price is exclusionary to those who may only be able to participate at a lower rater.

I'll upload all videos, writing, and practice/reflection prompts as I make them, for every tier.  While the material doesn't have the organization and searchability of the website, you will get additional information in the form of chants, prompts, and printable practice sequences.

Offering is always offering - it allows you to explore your own levels of privilege without my needing to exclude anybody.  If you value what I do for you or for the community, you can say thank you with your contribution.


About Karin Lynn Carlson
Yoga has become a system of exercise linked to the fitness industry.  It's become a tool of 'mindfulness' and self help.  It's a product, a hawked good tangled up with gear, change your life schemes, and social media.

I was taught - I have experienced -  yoga as more than this.  My teaching tries to help others discover and integrate the deeper aspects of a yoga practice.  I want to help folks find and practice a yoga that is continuously developing, a yoga that helps us live better lives, a yoga that speaks to the whole of who we are.

What I offer here are yoga teachings that guide you through the depth and the breadth of Yoga.  You can get a yoga workout anywhere.  But finding the depth is hard.  Finding your own way is hard.

Most modern yoga teaching is reduced to asana (postural) practice. This loses the big picture of what yoga sadhana (personal practice) is really about.  The focus is on performing postures, not on what yoga can mean for the individual practitioner.  I am more interested in what Yoga really means to us and for us.  I am interested in how Yoga changes and ignites human lives.

Join me in exploring the ways yoga sadhana can help us integrate the many aspects of ourselves, rehabilitate the parts of us that have fallen into imbalance, and develop the full range of our potential.  Yoga is not 'a path', but your path.


$160.68 of $500
per month
Cover production and subscription costs
1 of 3
By becoming a patron, you'll instantly unlock access to 299 exclusive posts
By becoming a patron, you'll instantly unlock access to 299 exclusive posts
Recent posts by Karin Lynn Carlson
How it works
Get started in 2 minutes