Karosu-Maker
is creating Digital Art and Games
Select a membership level
Erinye Sponsor Grade: D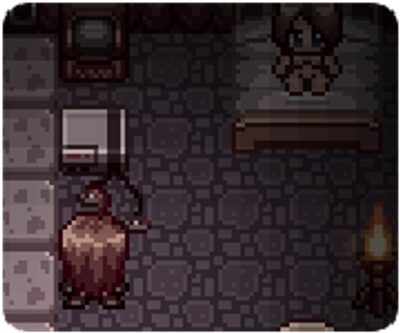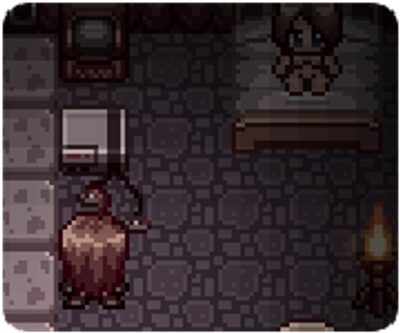 It may looks like little, but it goes a long way for me and this project, thank you very much! 
1. Access to the Sponsors Mini Games.
2. Access to updates of the progress made at the end of each month, with preview images and screenshots of the game.
*** Reach USD$15 as total pledge and get the full game once it's finished!
*** Reach USD$22 as total pledge and get your name in the ending credits!
Erinye Sponsor Grade: C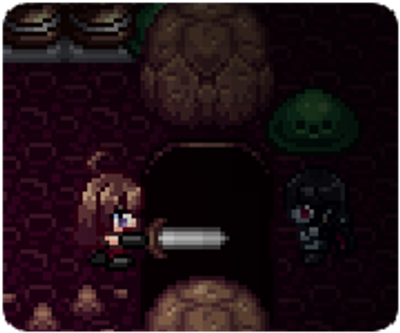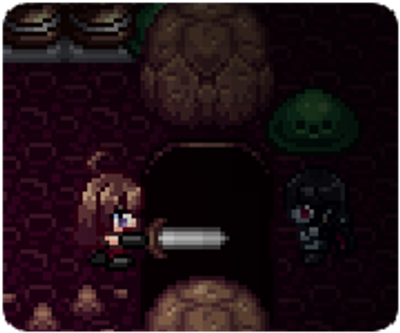 Thank you! Now you have access to Erinyie's illustrations at the end of each month. All of them in the original resolution they were made including NSFW variants. 
1. Access to the Sponsors Mini Games.
2. Access to updates of the progress made at the end of each month, with preview images and screenshots of the game.
3. Access to Sketches and lines.
4. Finished game pics (High Res)
5. Exclusive NSFW (+18) content and characters designs.
*** Reach USD$15 as total pledge and get the full game once it's finished!
*** Reach USD$22 as total pledge and get your name in the ending credits!
Erinye Sponsor Grade: B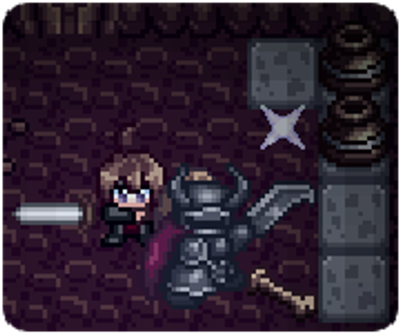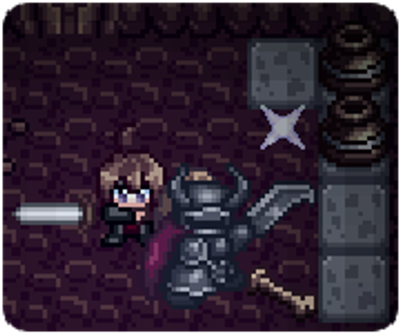 Thank you! You will receive all the content from Grade D and C Sponsor grades plus the original PSD files of the pics posted at the end of each month!
1. Access to the Sponsors Mini Games.
2. Access to updates of the progress made at the end of each month, with preview images and screenshots of the game.
3. Access to Sketches and lines.
4. Finished game pics (High Res).
5. Exclusive NSFW (+18) content and characters designs.
6. PSDs of the pics posted that month.
*** Reach USD$15 as total pledge and get the full game once it's finished!
*** Reach USD$22 as total pledge and get your name in the ending credits!
About Karosu-Maker
Hi!
I'm Karosu-Maker, and I'm working on my videogame project. Erinye.
You can check the latest demo here:
Erinye Demo 2.0

Before to start, I'm not a native english speaker, and most of my english knowlege comes from movies, videogames, books, comics and youtube videos. So, allow me to apology if I butcher your beautiful language in any way during this humble description of my game.
What is "Erinye"?
Erinye
is a PC adventure game with some RPG tints, where you explore a 2D world, full of dungeons, castles, mazes, towns, secrtets, puzzles, treasures and different enemies to fight, swinging weapons, magic or other trinkets you will find on your way; all that just to prepare Erin for the ultimate challenge, and that's where the game really begins.
Did that sound too cheesy to you? Just wait until you play the game and you'll see what cheesy really is!
Although Erinye contains some nudity and NSFW content, it's not a "Hentai" in rule, so don't expect explicit sexual content, or the rape sprite animations you generally get in hentai games. Most of the hot contents in Erinye are rewards for playing good and unlocking content inside the game. No tentacles rape scenes if you lose!
The Story
The story begins when our hero, or heroine? What is the non sexist way to say it? Meh! Erin, arrives to the town of Azuliris, following the trail of a mysterious witch who, rumors say, carries a very valuable treasure with her.
Things get difficult when in Azuliris, Erin meets the ShyGirls, a group of bandits who have taken control over the town, blocking all the exits and locking the local police force, "The Eyes", in the station cells.
If Erin wants to find the witch, she will have to get rid of the ShyGirls and free the town of Azuliris. But she doesn't know her journey is just begining and a new adventure awaits her, along with the strangest and wicked characters she have ever met.
And... that's all I can tell without spoiling the fun parts for you. Play the Demo if you want to know more.
The Characters
I asume you'll want to meet the characters while playing and not having me talking about them like a magpie, so here I'll introduce briefly to you only the characters you'll find at the very begining of the game.

Erin:
A weirdo who refuses to kill her foes, so she goes around doing weirdo stuff like cutitng their clothes off or crippling them for life. She thinks she doesn't have enemies, only potential friends.
Fears stupid things like rainbows and butterflies.

Rina:
A greedy little thing who would betray her mother for the right price (if she had a mother). Erin and Rina agree to find together the witch's treasure, but they end up involved in a much bigger deal. At the end of their journey, she may find that the real treasure, is friendship... pfffff! of course she doesn't!
Most people asumes she's a fairy, a sprite or an imp, but the truth is unkown even by her.

Star:
Erin's all life "friend", who's usefulness doesn't go beyond letting Erin save the game every time she calls by phone.
Star lacks of a real personality, and hides her insecurity by going in provocative clothes.

ShyGirls:
While they call themselves bounty hunters, the truth, is they are just a bunch of good for nothing bandits who go around looking for the ultimate treasure, but it always ends sliping through their fingers, that's when there's even a treasure to begin with.
Their hoods and cloaks come from a misinterpretation of the "Red Riding Hood" fairy tale.
Life Orbs:
Are these even characters? The more people lives, the more they're dying, these purple orbs are the life people goes droping every second. These become visible when Erin is around and she's able to consume them to replenish her own life.
Fairy Crystals:
When a fairy is traped in tree's sap, it becomes a fairy crystal, which concedes magical powers to those capable to use them. Any similarity with a movie with dinosaurs and mosquitoes is pure coinsidence.
The Game Mechanics
Take control of Erin and go around the world swinging your weapons at the most pure style of 2D adventure classics like "Secret of Mana", "Terranigma", "Illusion of time" or of course, "The Legend of Zelda", all that with a slight and sexy NSFW touch. Collect treasures, equipment, skills, art, and, why not? destroy your adversaries clothes in the process.
Enemies:
Fight different enemies, many of them cute and sexy anime style ladies with multiple abilities who will make Erin's journey a painful road through hell to complete.
Many enemies go for the melee combat, but don't underestimate them, many others have special abbilites or misleading behaviours that can difficult Erin's progress in various unfunny ways.
Critical Hit:
Defeat Erin's enemies with a Critical Hit to get some art (all drawn by me!). The chances to assert a Critical Hit may vary depending on the weapon you use and some items that enhances your luck for that matter. The same goes for the strenght of the Critical Hit, which multiplies the Atk power x2, x3 or even x4.
Cámera:
Erin can take pictures of her foes using the Camera! In this world, enemies' pics are like a second coin to trade with some characters, who may facilitate you interesting rewards in exchange for the pics Erin took.
Every different enemy have it's own unique pictures for when they're photographed, and also a different unique picture for when they're defeated by a Critical Hit, that's two pictures for every foe, monster and naughty girl in the game.
Erin can learn a special techique to take pictures of your enemies while they're being defeated by a Critical Hit! As you can see, the Camera is very important, otherwise, how could Erin collect all those sexy Critical Hit arts!
Armor:
Erin can equip herself with a special kind of armor that is like underwear, but is not, because it's magical and protects her all the same! So... ok, yeah, armor in Erinye is lingerie, but unlike other games with pretty girls, Erin uses it under her real clothes, most of the time at least.
Magical Items:
There are also magical items that are not meant for combat, although they may be useful in battle sometimes. Those items deplete your MP bar when you make use of them.
Spells:
Combat spells also deplete Erin's MP bar. These spells may be stronger or have wider attack areas than normal weapons. They can also open access to places Erin couldn't go before.
Spells can be performed by pressing a sequence of keys, similar to what we do in fighting games, but nothing too fancy.
Every step Erin takes, moves her a 16 pixels space, so measure your distance when using these awsome magic tricks against enemies!
Why do I need your help on Patreon?
I've been working on Erinye since many years ago, taking very little baby steps due to economic responsabilities. If I continue this way, complete the game will take me probably ten years. That's why I've decided I want to go fulltime on this project, and I desperately need your help to do so.
This project requires a lot of work and time. I do all the game design, graphic work, programming, sprite animations, tiles and most of the sound design. I also write all the dialog scripts and test everything meticulously until I make sure the game works like it must.
I had to learn a bit of music composing and sound recording for this, and I'm working on replace all the stock sounds I use in the demo for completely original material.
The most time consuming and difficult part of making Erinye, is to create the enemies. Programing them, design their behavior and draw every sprite animation takes a lot of time, and that times doubles at the moment of drawing their pictures for when they're photographed or defeated by a Critical Hit. Some of them even talk, so a pic for when their dialogs appear is also needed sometimes.
As you may have noticed if you played the demo, I'm puting all my heart, soul and resources in this project. There's nothing I want more than see Erinye completed.
By supporting Erinye, you buy me the time I need to make all work this project needs, while you'll also get access to uptadates on how the game is going, some rewards, like full resolution art I do for the game and access to the Sponsors MiniGames I'll be posting in a near future.
The Sponsors MiniGames, what are those?
While you wait for Erinye's development to be finished, I'd like to use some resources from the main game or even some assets, sprites, tiles and enemies I left out of it, to make some minigames. A little somthing for you who supported me before the full game is ready.
These may have side stories, spin offs, or even non canonical events, placing Erin in very different situations from the ones presented in the main game. Some may even have different protagonists like a common ShyGirl, Rina, or even Erin's "friend", Star.
These minigames are thought to be sold from as low as two bucks to help me keep going with the develpment of Erinye. However, all my patrons will get instant access as soon I release each of them, so no need to buy them if you're already supporting me here on my Patreon.
The other rewards, what do you get for helping me?
You can check the rewards you'll get for helping me at the right side of the page. Yup, right there. ->
Rewards and Tiers details (Please, read before pledge)
If your total pledged over the months sums $15 or more, you will get the full game once it's finished, and if it's over $22 you'll have your name at the ending credits.
Please, If your total pledge goes over $15, don't stop pledging until the project is finished, even if it's only $1 per month, that's so you don't dissapear from my Patreon's list and I can send you the game once it's finished or add you to the game credits if your pledges sums more than $22.
Some rewards like project updates and Sponsors MiniGames will be posted here on Patreon as soon I have them available, while other file related rewards, like images and PSDs, will be sent in a link through message at the end of each month.

Higher rewards that require special in game work, like: "Name a Villager", "Get a Billboard", "Adopt a Monster Gal", "Adopt a Little Monster", "Create an Enemy" and "Creator of the Big Sponsor Quest" may have different times to be completed, but you'll get frequent updates on how the work is going.
The billboards of "Get a Billboard" change randomly every time Erin enters a town or zone with a billboard in it. They also change if Erin stays in that zone for longer than 15 seconds. This means, instad of making you all fight for the best billboard spots, your billboard have a chance of 1 in 50 to appear in any place with billboards inside the game, and everytime a billboard changes.

For the "Name a Villager" reward, you'll choose the villager you want to name from a rooster I'll send you as soon your pledge is processed at the end of the month. The rooster is limited, and patrons will choose their villager in the order their pledges were submited. If your pledge is declined at the end of the month, your turn will be skiped until your pledge is processed. You'll be notidfied when I place the villager you named in a town or any other place of the game, this may be at anytime during the development of the game, so please, be patient.
If you pledge on "Name a Villager", "Get a Billboard", "Create an Enemy" or "Creator of the Big Sponsor Quest" you agree to give me the rights to use the designs and ideas you provided for this project. You renouce to take any legal action against me or my game for the use of the material you provided in order to appear inside of the game. Sorry, this part is just a safe measure against sue happy people.
If you were supporting me on Patreon before I made it all about Erinye, don't worry, I haven't cut any previous content from the rewards, actually, there will be more content, like game updates and access to the MiniGames. Your previous pledges also add to your total pledged, so If you've been supporting me for long, you can rest sure I'll send you a copy of Erinye as soon it's finished!

                            
Thanks a lot for your support!


$266.26 of $600
per month
I'll be able to work on Erinye fulltime, and I'll share at least five game pics every month. Also once reached this goal, the game should be ready in one year, no more.


1 of 1
By becoming a patron, you'll instantly unlock access to 394 exclusive posts
By becoming a patron, you'll instantly unlock access to 394 exclusive posts
Recent posts by Karosu-Maker
How it works
Get started in 2 minutes