Karsten Runquist
is creating Video Essays
Select a membership level
Shoutout
I will write down your name (or username if you prefer) at the beginning and end of each video.
Cool Things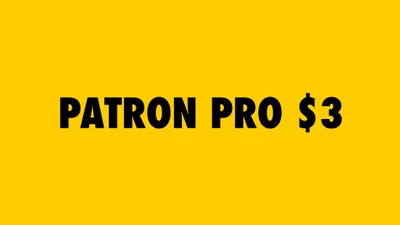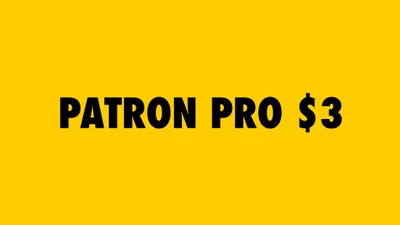 Early access, updates, behind the scenes content (timeline screenshots, scripts, etc.), EXCLUSIVE movie reviews. Also includes a shoutout at the end of each video. 
Personalized Video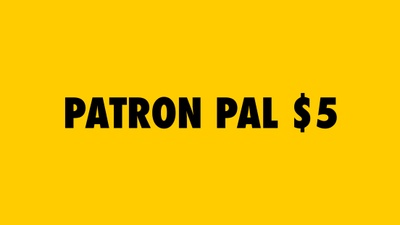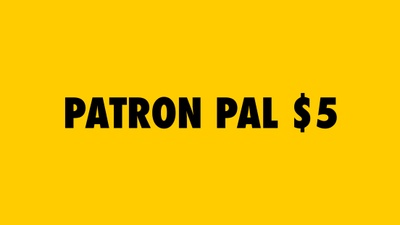 If you decide to pledge $5 per month, I will send you a personalized video where I thank you, PERSONALLY (yeah, I say your name and what not). I'll also throw in a random, very short, movie review in that video.  Instead of putting in shipping address, put in your email address. PLEASE NOTE: These videos will typically be sent a month after you pledge because Patreon only notifies me that it is time to do them when the payments all go through. 

About Karsten Runquist
Hello! My name is Karsten Runquist and I run a YouTube channel that goes under that same name where I talk about movies, TV, music, and the occasional video game. Basically I talk about whatever I enjoy making and that people enjoy watching.

Over the last year and a half or so I have been making videos, reviews, and everything in between. With the help of a few hits like my video on Edgar Wright, Fantastic Mr. Fox, Bad Animation, and….Robots, I have been lucky enough to build a loyal fanbase of over 250,000 subscribers on YouTube. Some of this fanbase has recommended me setting up a Patreon so they can directly support. So with all that being said, welcome to the Patreon!


Why should I help a goof like you? Why did you make this?
Not everyone on Youtube can live like Jeffree Star. We aren't all living in mansions and driving fancy cars and getting filmed by Shane Dawson for a mini series. In fact a lot of us, especially when working in a category like video essays that are incredibly demanding and unpredictable, don't have the most steady financial support.

That's why something like Patreon is perfect for creators like me. By supporting, you're able to provide me with consistent financial support by pledging a certain amount of money each month. This helps me make better videos, buy better equipment, have more time, you get the point. Best part is that if you're like "Alright this guy is annoying, I don't want to do this anymore," you can cancel your payment and just run away from this site as fast as humanly possible (but you can also come back if you ever decide to do so).

How do I participate in such a thing?
Whoa! You actually want to help me? That's awesome. Well if you just click "Become a patron" you can choose how much you want to support me. Cool part is that depending on how much you pledge, there are different Patron tiers that come with their own little perks.

Tell me more about those tiers, why don't cha?
Glad you asked. So if you pledge $1 per month, you get to be in the credits of the video. It's fancy, I put your name in a slick Futura font, some royalty free music will play in the background, who wouldn't want to be a part of that? That's only $12 a year to be able to say you're in the videos.

Pledge $3 per month, and you not only get to be in the credits, but you also get exclusive content on the Patreon page! This means early access to certain videos, exclusive Patreon reviews, scripts to videos, behind the scenes tutorials, the possibilities are endless. There's a lot of cool stuff I do that isn't always on the channel, and this is your chance to be the first to see it.

Pledge $5 per month and we start getting personal. That's right, I'll send you a personalized video letter where I talk directly to you, give you my thanks, and even throw in an exclusive movie review just for you!

Pledge $10 per month and...well we don't know yet at the moment. Feel free to message me or post about possible rewards for this tier.

$219.60 of $500
per month
Giving me a LOT more time to make videos and make this a priority. (Better videos, more videos, all the good stuff)
2 of 2
By becoming a patron, you'll instantly unlock access to 78 exclusive posts
By becoming a patron, you'll instantly unlock access to 78 exclusive posts
Recent posts by Karsten Runquist
How it works
Get started in 2 minutes