Cecilee Linke
is creating a Kate Bush podcast
Select a membership level
Reaching Out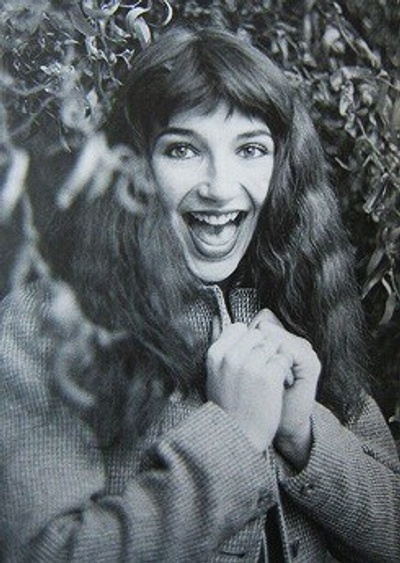 Can't swing $5 a month for Deeper Understanding? No problem! You're still awesome (Kate would agree too!)! For $1 a month, you'll get to not only contribute to the show, but also you'll get
a mention in the Patreon supporters section of kbcast.linkemedia.com
a one-time tweet on the Strange Phenomena Twitter feed with your name (and you get to pick what it says!)
read-only access to show notes
early access to song episodes before anyone else!
Hey Look, There's a Fiver
Wow wow wow wow wow, unbelievable indeed! Not only will you get everything from the $1 tier but you'll also get full access to ALL audio content, including the exclusive member-only podcast Deeper Understanding, in which I dig further into Kate Bush's discography with Fan Spotlights (I get to chat with a Kate fan about how much her music means to them, etc) and also interviews with folks who have worked with Kate! Wow indeed!
There Goes a Tenner
But of course! You get everything from the $1 and $5 tier plus early access to raw, unedited interviews from upcoming episodes!
About
Well hello there and welcome to the Patreon page for my multi-year podcast project:
Strange Phenomena: The Music of Kate Bush
, a podcast dedicated to discussing every song that my absolute favorite music artist Kate Bush has ever produced. 
You can listen for free here:
iTunes
Official site
Inspired by some of my favorite music and pop culture podcasts that move chronologically through an artist's catalog, I thought,
why not produce a podcast about Kate Bush's songs?
Not only are they dense in content, but also Kate has fans all over the world who would love to talk about their favorite songs!
More than that, Kate Bush has had a great influence on modern music. Kate Bush opened the doors for women to be taken more seriously by creating music on her terms, releasing music when
she
 felt it was ready to be released (even if it took twelve years!). With her wide variety of song subjects (dancing with Hitler, playing a Vietnamese soldier in the jungle at the height of the Vietnam War, being Wilhelm Reich's son and watching his father being taken away, Joan of Arc), Kate Bush has also shown that female artists can write about more than romance and other basic "pop song" subjects. She was also the first major music artist to use a wireless microphone so that she could sing and dance at the same time during an elaborate stage show involving dancers and multimedia projections. In 1979. 
As we move into a more digital age, historical records such as rare TV appearances, interviews, etc are being moved online. With quotes and notes about Kate's music in so many different places, I aim to provide a
consolidated history of every song Kate has done
, bringing together quotes from others about her songs, what she has said (where applicable), and talking with fans about why a particular song is so important to them. 
Early on, I realized that creating a podcast like this was going to be labor-intensive. I spend a lot of time scouring YouTube, officialcharts.com, and various Kate Bush websites (gaffa.org has been a lifesaver in many instances) for information on each song: where was it recorded, what has Kate said about the song, who played on the recording, how well did the song do on the charts (where applicable), what is the song about, etc. Then there's spending time finding people for each song so I'm not upstairs talking by myself! 
I love producing this show for folks, but I want to turn this into something that can support itself. So that's where you come in! To make sure you feel rewarded for supporting the show, I have some fun bonuses for you. I want to provide you with extra content in the form of
Deeper Understanding
, a Patreon-only exclusive show featuring fan spotlight episodes and full-length interviews with folks who have worked with Kate! In addition to bonus audio content, you can also get access to my show notes and get a shout-out on Twitter and on my official podcast website at kbcast.linkemedia.com!
Any support, no matter how big or small, is appreciated! 
Become a patron to
Connect via private message
Recent posts by Cecilee Linke