Patreon Revamped Mar 2018!
Welcome!
I'm Kate Hackett! 
Some of you already know me -- 
Classic Alice
, 
Kate & Joe
, 
Social Medium
, Real Rob, Funny or Die's 
Not a Plan
tons of sketches, commercials... I am an actor in Los Angeles who also happens to
write, create, and produce
. Making shows and keeping in the acting/writing game is only possible with the help of
viewers like you
 (shout out to PBS) -- and Patreon supporters. Like you.
I've run several successful crowdfunding campaigns -- for Kate & Joe, for Classic Alice, etc. -- and this is the future of art, at least for me. I can create what I'm passionate about outside of (and bucking) the traditional (let's face it, dude-dominated) system. But to be real: I cannot do that without your support; I need a budget, both to live and to create. 
With your help, I can continue to write and shoot work that I think is valuable. Things like
#FemaleFilmmakerFriday
, where each Friday I tackle a topic or answer questions about working as a woman in the industry. Or
The Long Dig
, a new short scifi film I co-write, produced, and star in. Or a new pilot, or a low-budget indie flick I think deserves a voice, or - or- or...
You would be supporting a woman creator that challenges both herself and her audience to think critically. You are also becoming
a member of my creative team
; the feedback via Patreon is amazing. I read your comments, we discuss, I ask for creative input. We figure this ish out together. 
This is a life-long project; I have always wanted to be an actor and storyteller. Producing came naturally -- I wanted to bring those stories I created to life, and to do so in an economically viable way. I love what I do & can't wait to share it with you. It's the answer to a simple question, and one I challenge you to ask of yourself too:
what am I most passionate about?
 For me, that's easy:
Creating. World-building. Performing.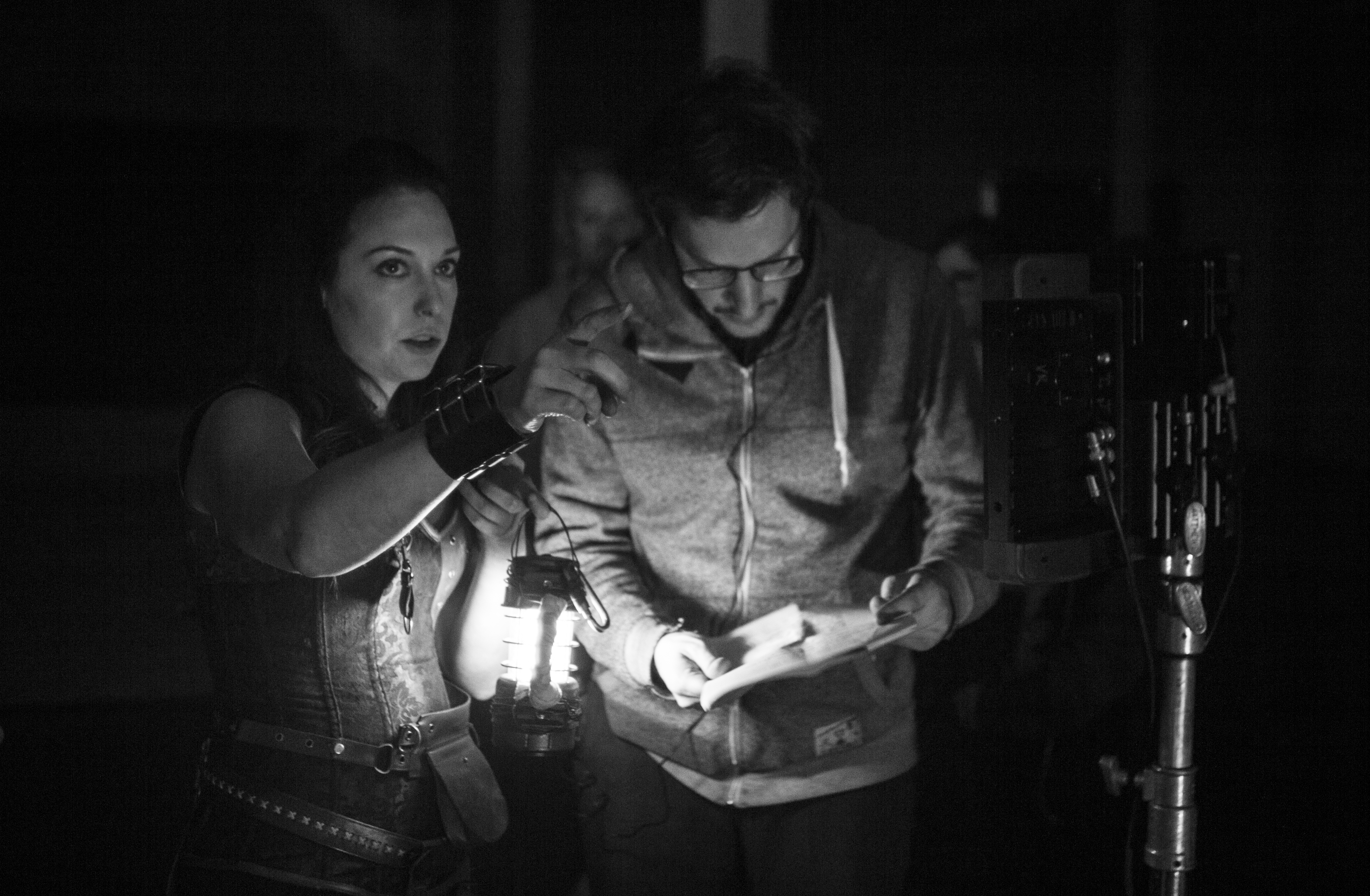 To be an actor in Los Angeles is to be a hundred other jobs -- for me, I've been working TWO day gigs as I try to keep in the game. That's tough. It taps your creativity and leaves you utterly exhausted. Last July, I went to Paris (and other cities) to do a little vacationing and a little modeling - part work, part play - and I had a revelation: I had been working one of my more-involved day jobs that year for over 25 hours a week; it left me a total husk. I didn't create. I barely self submitted for other peoples' projects. I wasn't acting, I wasn't keeping up,
I was failing
. So when I got back, I kicked my patreon into absolute high gear and I've been pushing ever since. 
Creative careers are a balance between fulfilling your passion and figuring out how on earth to stay fiscally solvent. Instead of continuing to struggle alone, I found
Patreon
.
And you. 
I use your help to keep myself afloat fiscally while I work on pilots, getting productions up & running, and more. 
I hit a turning point about two months after my trip to Paris -- and I'm continuing to fight to bring more supporters, friends, and fans into the fold. I am so proud and grateful for the community we're building here. If you're here,
I would love for you to join me
.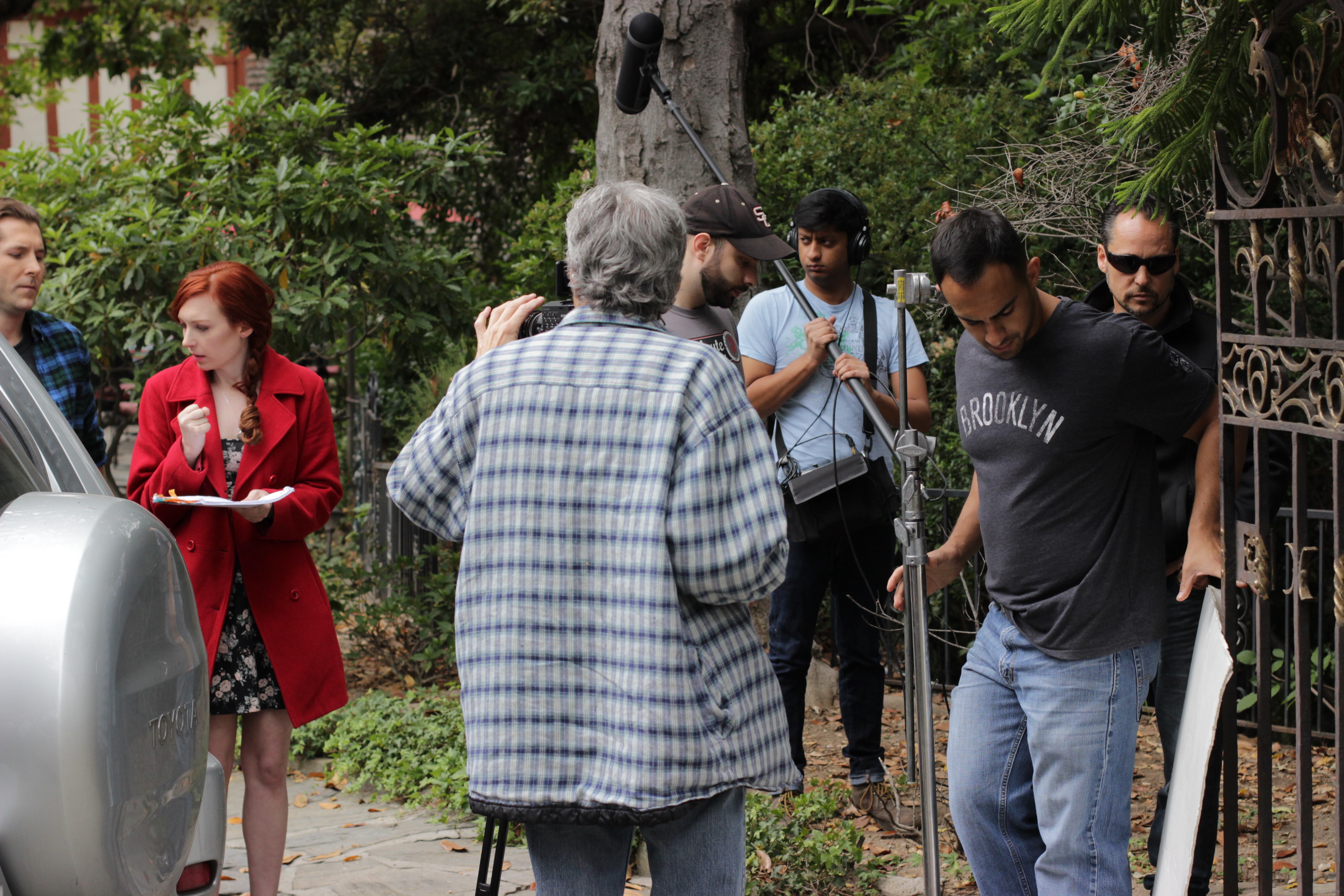 BAM - take a look at the right or scroll down if you're on a mobile device. You'll find all the ways you can make monthly contributions and the rewards you'll receive in return. Patreon is a US company, so do keep that in mind. You can also choose to waive a reward if you're just interested in being a member of my creative team.
I also maintain a 
Discord server
, which is open to all, with secret Patreon hangs for certain levels. I frequently post there and here with updates about my work and life; it's kind of like being invited to a private social media page! 
I post BTS of films I get the okay to shoot, of photoshoots, audition prep, writing, the frustrations of being an artist, the ups and downs. You get a more raw inside look at the whole thing. I am
constantly
 experimenting to find new things to bring you -- things to excite both current and prospective patrons. 
And of course, I always release EVERYTHING here first -- project notes, ideas, script planning, Behind the Scenes, new videos, all of it. Here, first. 
But perks aren't what this Patreon is about -- you want to help me grow as an artist, keep myself afloat as I work to "make it" in Los Angeles, and I want to let you guys peek behind the curtain. If you can't support via Patreon at this time,
sharing and talking
about this page (and my work!) is also an amazing way to do me a solid.
If you'd like to support me and can't meet the first perk level, you can donate just
$1 per month
. Click on any
Get $ Reward
button and a $1 option appears in the list that reads:
"No reward, I just want to support Kate."

THANK YOU
Thanks for reading! I wouldn't be an artist or creator without you; Patreon has changed my life. I think my voice adds something to the very rich tapestry that the entertainment industry is weaving and your support keeps me shouting. Let's make some stuff.
<3 Kate