Kateri Ewing
is creating Art Lessons in Watercolour, Ink and Graphite
Select a membership level
Dandelions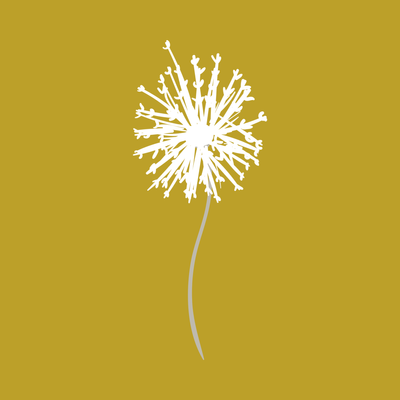 It's important to me to have a level playing field, and I feel like $5.00 a month, or $1.25 a week, is something that most of us can afford.  Remember, my YouTube Channel has many offerings for free! But this space here will allow me to dedicate more time to sharing with you. I'm very excited for all that is to come! At the $5 a month tier you have access to every video I post. There are other tiers available that include extras, but never exclusive content. The content posted here is available to all who pledge at the $5 level or more.
Here is some of what you will receive from me!
• Printable Line drawings for all projects that require a line drawing (unless the skill being learned requires you to draw your own!)
• One Dandelion Lesson full-length video per week
• Almost always there are three videos uploaded each week. A dandelion Lesson, and two others such as a Techniques or Tools & Materials or a Project of some kind.  There are three different videos in total, per week, sometimes more!
• This includes at least one Watercolour Project per month, sometimes in several installments. I do not use time-lapse; these are real-time videos
• Answers to your comments and questions 
• Inspirational posts throughout the month
• And surprises! Always surprises :)
Seed Scatterers
Limited (2 remaining)
This level of support includes every benefit of the $5 per month Dandelion level, but also includes on original tiny watercolour painting created by me, especially for you, each month.  The paintings are created on beautiful paper such as handmade Amalfi paper or Fabriano paper, and will be sent, with love, the final week of each month.

This level helps support my work here, giving it a boost, as the Dandelion level continues to grow. There are only 20 spaces available, and I imagine supporters will choose it for a while, then let it go, and others can pick it up.

It is with my greatest gratitude and passion for what we are doing here, that I offer this new level of support. Thank you from my heart, as always.
Mentorship Level One
Limited (4 remaining)
Each month the patrons at this level may email me up to three images of paintings or drawings that they have been working on. After I review them we will have a thirty minute help/critique session via Skype. You may also email any follow up questions after our session.
This level is perfect for those who are involved in more serious study and want critique and personalised advice and help.  
And of course you have access to all content here on my Patreon. :)
About
Hello friend, and thank you for joining me here in my Patreon home. I hope this space is full of intimate conversation and sharing between us as I offer techniques and philosophy on the creative practice. There is so much to share, from drawing and watercolour techniques to thoughts on what it really means to have a creative practice in your life.

My vision is for everyone to have a creative practice in their life. Whether you are a complete beginner or a seasoned mark-maker, we are all truly beginners on this path. I consider beginner's mind one of the most important things about how we go about our creative work. I especially love to encourage those who say, "I don't have a creative bone in my body! I can't do art!" Well, I'm here to tell you...yes you DO, and yes you CAN! 

Dandelion Lessons will be a big part of what we share here. They bring two-fold joy: first to us while in the act of creation, and then to someone else as we share our creation with others. Watch the introductory video to learn more about Dandelion Lessons.

But we will also be learning real techniques for those who want to bring more presence to their art works, more realism. I have taught my unique approach to over 50,000 students and counting, world-wide. I really hope you will join me. And thank you, so much, for being here.

NOTE TO MY NEW PATRONS: I am sharing things in a linear approach here, building on skills, step by step, for a strong foundation. For the Techniques videos, and the Projects, I recommend starting from the beginning. Dandelion Lessons and other videos can be picked up anywhere. And...WELCOME!
When we reach 300 I will be adding a "Work in Progress" video a couple of times per month, to let you have an exclusive peek at the personal work I am creating at that time. Process galore :)
2 of 2
Recent posts by Kateri Ewing
By becoming a patron, you'll instantly unlock access to 330 exclusive posts
By becoming a patron, you'll instantly unlock access to 330 exclusive posts