Katie Gerrard
is creating a patchwork of photography, writing, ritual, development tools
Select a membership level
All Round Fabulous Funder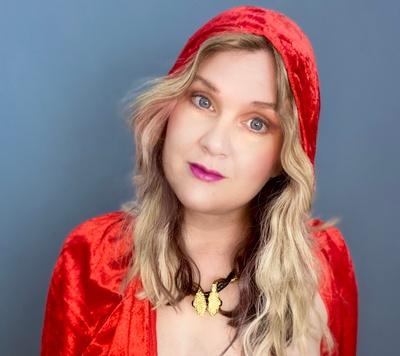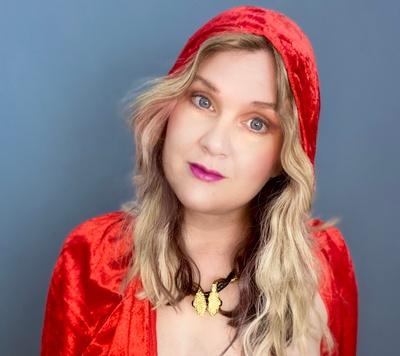 This is mostly vanity projects, "not ready for publishing widely", and "too detailed for Patheos" work.
Useful resources and pretty pictures which deserve a wider audience than my private facebook page.

As well as accessing additional resources, this tier also helps me to fund the time I use for spiritual work which would otherwise need to be allocated to actual paid work.
Ritual resources - video, downloadables, texts

Theories I'm working on which will become blog posts eventually

Basic level meditations and pathworkings

Basic divination and spellcraft resources
Restricted Ritual Content
I've placed more advanced and sensitive ritual content behind the second tier so students and/ or coven leaders can decide what level they want to access.

It also includes all the basic tier resources and benefits.
Downloadables, videos, and rituals with more advanced ritual content

Witchcraft and Seidr material

Ritual resources - video, downloadables, texts

Access to all basic Patreon level material
How to Teach 'Baby' Witches
Limited (1 remaining)
This is aimed at pagan-practicing parents who want to introduce their teenagers to paganism and witchcraft in a slow yet informative way.
The exercises will assume the person you'll be teaching is a complete beginner and will build up the skills and knowledge gradually.

There are eight weeks of material so depending on how fast you learn you can finish the lessons in two months.

Video Lessons and Resources from the How to Teach 'Baby' Witches Course

30mins video mentoring session - 2 per month

Access to all basic Patreon level material
About Katie Gerrard
I'm a writer, photographer, teacher and ritualist with a patchwork of creations that don't necessarily fit within all the usual online sources.

With the pandemic (and also the limitations of my life choices keeping me away from regular travel) I've chosen to move much of my teaching and training material online.

Many of my Patheos blog posts require additional resources, information, and texts to flesh them out and make them usable resources for ritualists and students.

Also, much of my work is visual based and doesn't necessarily fit within a book or blog post as such. Or it's still very much work in progress.

The additional mid level tiers include information and resources which aren't suitable for a wide public audience and search engine discovery. This is either because the subject material includes advanced ritual techniques and concepts or adult material.

I will also be including higher tiers which are limited in patron numbers and focus on specific courses and mentoring programs. You should be able to complete these within a set time frame so only pay for one or two months (although you're welcome to continue for longer if you wish)

By becoming a patron, you'll instantly unlock access to 12 exclusive posts
By becoming a patron, you'll instantly unlock access to 12 exclusive posts
Recent posts by Katie Gerrard
How it works
Get started in 2 minutes