Katie Runde
is creating contemporary realist oil paintings and portraits
Select a membership level
$1 or more per month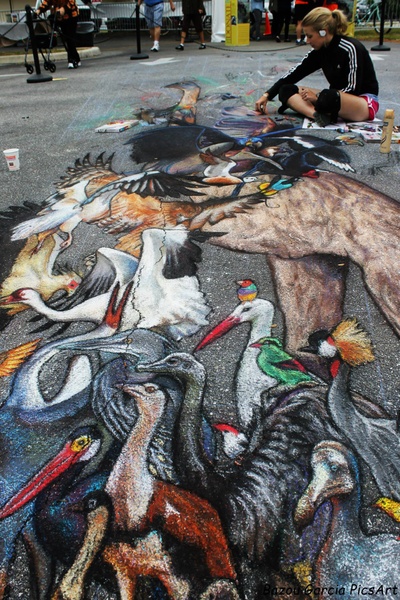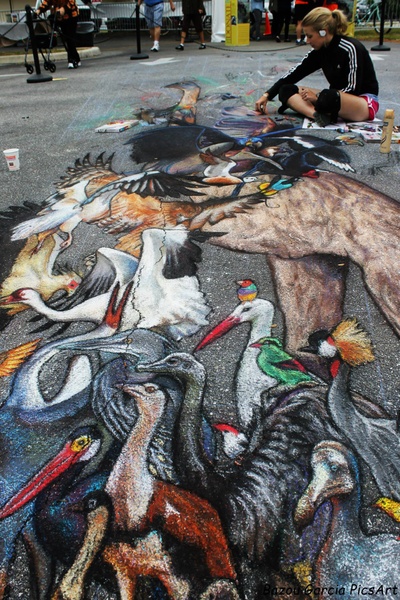 3D Chalk - Think it looks fascinating?  My monthly patrons will have access to my process notes for the things that I am working on. (Thanks to the wonderful Bazou Garcia for this great process photo!)
Super Supporter
Not only will you have access to the not-quite-updated-enough blog, but you will also get an original watercolor shipped your way!

About Katie Runde
Thank you so much for your support and encouragement! To get a sense of what you're supporting past the basic
visuals
—say, why be a realist painter in the age of really pretty great smartphone cameras?—here's a look into why I do what I do:
The more I paint, the more I realize that it all comes down to a study, appreciation, and obsession with light. Whether in still life or portrait, realist painting is an act of attunement with something or someone we may see every day but not necessarily think to delve into. It is not about the illusion of dimension, but a celebration of the beauty in being. Even a simple study becomes its own theology—to look hard enough at what is is to engage with its sublimity. This engagement is no more apparent to me than in the painting of a portrait. Here there are so many levels that must be attuned to—not just the light without and the tones and subtle color plays that it makes, but the light within, the irreplaceable spark that makes each person an individual.
As for why I paint from life in the age of the super accessible camera, there are no words to describe the breadth of disparity between soaking in the presence of a living, breathing, whole person while taking reference photos and actually reviewing those photos afterward. Where is the human mediator in those photos, the 'I' that responds on an objective but deeply attentive level to a subject as fantastically huge and complicated as another individual?  Painting, even from photos (gripe, gripe...oh, that's another thing Patreon can help enormously with—funding live models!) allows me to integrate my experience of that whole person into the image I create, bringing the life back into it that was lost in photographic translation.
Realist painting can seem a little bit antiquated nonetheless—it's analogous with classical music in that training for it is tremendously difficult and time consuming, and, as my more contemporary artist friends ask, where is the CONTENT?  Someone else wrote that symphony, it's all been done before...and a rose is a rose, right?
This is a good question, one worthy of an apologia (but NOT an apology):
Beauty is of transcendent value and I think our culture has forgotten that to its own immense detriment.  I leave the brilliant treatment of the horrific anxiety inherent in modern life in innovative new styles and mediums with incisive, clever writeups to my contemporary art friends, who speak that language.  As for me, I am in the business of beauty—trying to capture what I find both within and without as regards my subject and laying it out there as a reminder for us all that while we live in this world of tremendous anxiety we still have a mighty potential to reach for...and the beauty of our world, ourselves, and our fellow people to protect and nourish.
The more I arrange my life around finding and working with beauty, the more I am struck by how the search sounds like its own theology (or, if you find that a difficult direction personally, its own philosophy).  Even in teaching a spate of intensive drawing classes this past summer, I was both struck and very much amused by how most of the statements coming out of my mouth in regards to abstracting light and dark and angle and shape to transfer light and life to paper could just as easily have been extrapolated at length into theological (okay, okay, or philosophical, though it is DIFFERENT) reflection.  The more I live in this space, the more I realize the content it already HAS.  I intend to dig deep here and explore these parallels as much as I can, which brings me back around to why your help here is so important.  Your support through Patreon helps offset the costs of what I do, opening up more time for me to pursue my personal work as opposed to the usual stream of commissions and readily saleable still-lives.  While I still pursue commissions and still lives with as much integrity as I can give them, I create them then they are gone, and I have nothing left either to bring forth to galleries OR to address with sustained attention my personal artistic voice, which is ultimately the most I, as one individual to so many others, can give.
This level would pay my studio rent each month which would take a HUGE weight off my shoulders.  I so appreciate you assisting me to reach this goal.
1 of 2
By becoming a patron, you'll instantly unlock access to 9 exclusive posts
By becoming a patron, you'll instantly unlock access to 9 exclusive posts
Recent posts by Katie Runde
How it works
Get started in 2 minutes