Katrin Schweiger
is creating Music: "Musical - Classic - German and Bavarian Rock/Pop "
Select a membership level
Part of the Music-Crew
You will have access to all my music and videos - in FULL LENGTH - earlier than everybody else!

You will get the latest news on all my projects
-----------------------
Du bekommst Zugang zu all meiner Musik und meinen Videos - in VOLLER LÄNGER - früher als alle anderen!

Du bekommst alle Neuigkeiten zu meinen aktuellen Projekten
Part of the inner Circle
Everything from before AND:
the download links for all my music.

-----------------------
Alles Vorherige UND:
 die Download Links zu all meiner Musik

Music Warrior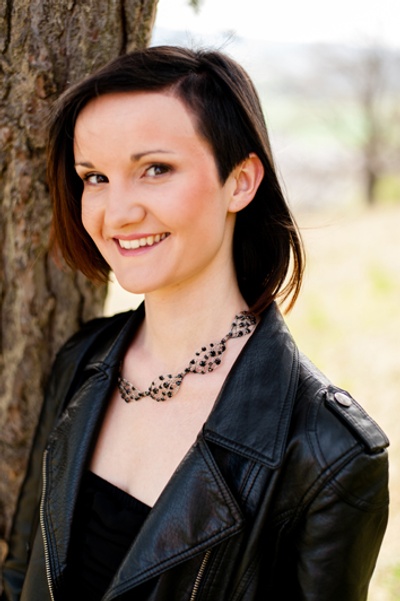 Everything from before AND:
Thank you message with your name at the end of each music or video file.
Thoughts of a composer - Audiopodcast
---------------------------------------
Alles Vorherige UND:
Dankesnachricht mit deinem Namen am Ende jeder Musik und Video-Datei
Gedanken einer Komponistin - Audiopodcast
About
Hi, Servus,
Super, dass du meine Seite gefunde hast!
Mein Name ist
Katrin Schweiger
und ich bin
studierte Komponistin.

www.katrinschweiger.de
Ich mache
deutsche
und
bayrische Popmusik, Klassische Konzertmusik, Filmmusik
und schreibe gerade an einem
Fantasy-Musical
mit dem Titel
"Die Königin der Schatten"
.
www.diekoeniginderschatten-musical.de
Hier auf Patreon erfährst du
exklusiv
alles Wissenswerte zu mir und meiner Musik, siehst neue
Songs und Videos immer als erster und in voller Länge, und vieles mehr!
Musik ist mein Leben
und ich möchte nichts anderes mehr machen und damit ich weiterhin meine
Musik in hoher Qualität
für
DICH
veröffentlichen kann,
brauche ich
DEINE
Unterstützung
!
Schon mit 3,99 Euro pro Monat wirst du Teil meiner Music-Crew!


Corona stellt uns alle vor neue Aufgaben, und wir Künstler müssen nun neue Wege finden euch an unserer Kunst Teilhaben zu lassen, und trotzdem unsere Miete zu bezahlen. 
Falls du mich gerade nicht finanziell unterstützen kann, auch kein Problem.
Einige Inhalte werden in verkürzter Form auch weiterhin kostenlos auf anderen
Socialmedia Kanälen wie Facebook und Youtube online sein!
Also melde dich an bei Patreon, werde mein Förderer,
trete direkt mit mir in Kontakt und unterstütze was DIR gefällt!Ich freu mich auf dich!Deine Katrin
------------------------------------------------------------------------------------------------------

Hi new Friend,
great that you found my page!
My name is
Katrin Schweiger
and I am a studied
composer
.
www.diekoeniginderschatten-musical.de
Here on Patreon you will get the latest information about me and my music and you will be able to listen to my
music
and
watch my music videos before anybody else -
in FULL LENGTH!
Music is my life
and I would like nothing more than to
continue publishing my music in high Quality
for YOU!
And that's where you come in. In order to do so I need YOUR support!
Corona makes it hard for performers and composers like me and we need to find new ways to get our music out to you and still be able to pay our rent.
With as little as 3,99€ you can become part of my Music-Crew!
If you can not support me at this moment, don't worry. Some of my music will still be published on other social media channels (albeit in shorter forms).
So join me on Patreon, get in direct contact with me, be able to influence my work
and support the music YOU love!I am looking forward to meeting you online!
Love, Katrin
Wenn ich 100 Patrons erreiche, dann werde ich ein neues Musikvideo für euch produzieren!
---------------------------------------------------------------
When I reach 100 patrons, I will produce a new musicvideo for you!


1 of 1
Become a patron to
Connect via private message
Recent posts by Katrin Schweiger