Kat Surth
is creating videos, photos, writing
Select a membership level
Access to Patron-only feed & Photos
Have you ever seen photos of my Instagram page and wondered if there were more photos like that? There are! The rest of those photos will be posted exclusively here.
Your support is helping me turn my garage into a studio. Once I have a studio, I can create things more often.

Get access to exclusive videos!
I will  be creating and posting videos exclusively for my Patreon members.

Sometimes I may offer sneak peaks into videos I'll be releasing to the public.

Get exclusive videos & sneak peaks
Plus all previous rewards
Your support is helping me turn my garage into a studio. Once I have a studio, I can create things more often.   
The Sissy Bitch Mark Moran in KC Tier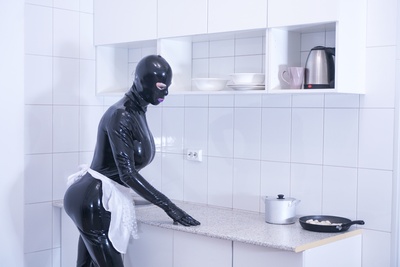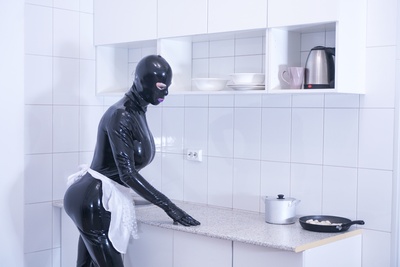 My sissy bitch, Mark Moran, who lives in KC is an ugly loser. He is so pathetic that he has to buy dildos to practice on, as no man would ever want to put their d*ck in his femme mouth. Because this pig doesn't even deserve the my attention, he has to pay $75 per month to view my content, as he is just not worthy of me. hahahahaha! F*cking loser.

This cunt is such an attention whore, although he freaked out like a bitch over his own OnlyFans page. Feel free to call him that anytime on YouTube Live when he attends. When he doesn't show, he's off playing with his buttplugs and makeup, wishing he was a good girl.Currently, he is trying to find a woman brave enough to take nude photos of him so I can post them on his eBlue profile. (He'll have to pay her double, for risking her eyesight at his nasty nude body).

The funny thing is that he couldn't cut it as a man, but he's not any better than a sissy.

While I decide how best to ruin his life, he also helps fund videos that are posted on YouTube for people to see. For him to watch that video though, he has to cough up another $20-$50, or whatever I feel like that day. lmfao

My friends and I laugh about this every. single. time.

(*all is done with consent, even this tier)

About Kat Surth
Before we hit the About me section, I want to thank you for your support and kind generosity. With your help, I'm able to buy better props, clothing, and etc. for my videos and photos; and create more content for you to enjoy. Even if you aren't able to help out now with even just a dollar, thank you for taking the time to read my stuff.


About me
Hi, I'm Kat Surth. Some people call me free-spirited, creative, and a bit of WTF. I like to be active in photography, video making, and writing, but trying to do things somewhat different than the rest. Many times, I am also the subject of these creations. You'll often see me wearing a tie. My hair style (and color) can change at any whim. I try to document both.
A deeper dive into me - I modeling in 1999 and have modeled for many photographers all over the world. While I am no longer modeling, I am doing selective voice over and acting work.
I can be found at the following places
https://www.instagram.com/katsurth/
https://www.instagram.com/haircuttingfunvideos/
http://www.youtube.com/baldchick
http://haircuttingfun.livejournal.com
https://sellfy.com/headshavinghaircuttingvideos
https://www.tiktok.com/@katsurth?lang=en
https://www.facebook.com/katsurth
https://twitter.com/haircuttingfun
https://teespring.com/stores/kat-surths-merch-stor...
My mailing address is
Kat Surth
PO Box 270434
Saint Paul, MN 55127
USA
My birthday is June 6th. If you'd like to send me a gift, I have a gift list on Amazon
https://www.amazon.com/gp/registry/wishlist/2EYU36...
My measurements
5'3″ (163 cm)
126 lbs (57.15 kg)
Blouse/shirt size: medium
Dress size: 5/6
Jean size: 5/6
Shoe size: 7
Neck size: 14″
For custom shirts:
Shirt Length: 25″
Chest: 35″
Waist/Belly: 32″
Hip: 37.5″
Shoulder: 14″ Regular Shoulder
Sleeve Length: 27.5″
Neck: 14″
Height: 5'3″
Wrist Size: 6″

Piercings
Two normal holes in left ear, one in right ear

Language
:
English & etwas Deutsch

Pets
:
two cats

Why am I here
One of my dear friends told me about Patreon, as he knew that I was trying to raise funds to turn part of my garage into a studio (and give it electricity). By having a studio, I will be able to create things at any time and be warm while doing so. (I have shot several videos and photos outside in the Minnesota winter in the past. Brrr!). While I'm cute with a red-nose, the shaking camera person is killing me with his eyes for dragging them in the snow.
Additionally, people request photos and videos of me all the time, but I don't think that they don't understand the time and costs involved with each one. Hopefully, by receiving support from these lovely folks, I can fulfill many of their requests in a faster time frame.
When I reach 500 patrons, I'll hire an editor to help me release 2 videos per week.

1 of 1
Become a patron to
Unlock 307 exclusive posts
Connect via private message
Recent posts by Kat Surth
How it works
Get started in 2 minutes