Katie Anthony
is creating stories to break the silence and crack you up. Support her now!
About
Hi! I'm Katie.

KatyKatiKate is about feminism, family, and a LOT of other f-words.

KatyKatiKate is not about crafting, recipes, enjoying every moment, ignorant outrage, being right all the time, or being wrong in a cool I-don't-give-a-shit way.

My goal is to answer the question you weren't sure how to ask,
and to do it while cracking you up.

I want you to laugh, think, and fist-pump every time you read something I wrote.

If you've ever wondered how the first weeks of new parenthood are like floating alone in a deep ocean with a pan of mac and cheese in your arms and a blind kitten on your head...
then KatyKatiKate might just be your brand of gelato.
If you've ever been interrupted - AGAIN - by some Chad at work and wondered how to describe the cocktail of rage, shame, and sudden need for 7 pounds of fettuccine alfredo...
then KatyKatiKate is your safe space. 
If that sounds like what you've been looking for, then come!
Join your people!

We are fierce and funny and we take no shit here.


I love writing this blog and would do it for free, but as Buster said to the peanut butter jar, it's time to go hard or go home.
What You're Investing In:

"But what am I actually PAYING for right now? It's a blog, right? How much overhead can there really be?"
PART I: ONGOING SUPPORT
1. You support my time by investing in my child's preschool, in our regular babysitters whom we are able to pay a living wage, and other child care without which I would not have the time to produce regular content for you.That's
huge
. Not only are you valuing my time and labor, but you're also valuing the time and labor of our
caregivers,
whose work is too often undervalued. Thank you.
2. You give me access to business apps and services like Hootsuite and Adobe, as well as accounting, business development, and web hosting. Thank you.
3. You financially support candidates, causes, and organizations that are in the trenches making changes on the issues that we all care about. Every month I use some of my Patreon earnings to support anti-racist educators, marginalized artists, progressive politicians, and organizations working to move the needle on access and equity. Thank you.
PART II: SPECIAL PROJECT FUNDING
1. The KatyKatiKate Podcast - IN DEVELOPMENT - Have you ever wished your favorite KatyKatiKate posts could get the Modern Love treatment? It's happening! Soon, you'll be able to listen to your favorite posts while you're grocery shopping, lifting at the gym, folding laundry, or driving to work. Patreon patrons are supporting recording equipment, sound engineering, and pre-production setup. Once the podcast has launched, Patreon patrons will be supporting ongoing sound engineering and production.
2. Busted: An Essay Collection - IN COPY EDIT - Yes, I've written a full-blown fucking BOOK, y'all! There are essays about sex work, cub scouts, marriage, puberty, and so, so much more. Patreon patrons are supporting me through the copy edit process with a copy editor who is not only a grammar and punctuation boss, but who is also a rigorous, curious, and unflinching content editor. You're valuing my work, and you're also allowing me to pay a copy editor a living wage for her labor, too. Thank you.
If you have any questions, please hit me up here or at
[email protected]
Without you, none of this work would be possible.

Thank you for your investment in our community!
xoxo
Katie
$1000 a month would be like...

AND
THEN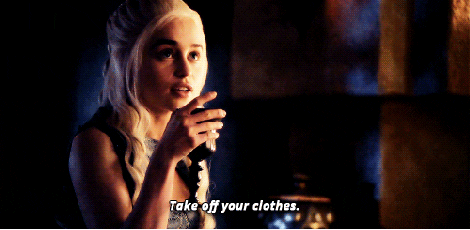 (yes, even if we are cousins, I'm fine with it)

- child care for 4 hours a day, 5 days a week
PLUS
- that web design/PR/social media cash stash
PLUS
- the nuts and bolts supplies that a blogger and writer needs to stay in business: digital services, continuing education, etc.
PLUS
- a sweet little nest egg to put toward completing my transformation into Tess McGill from Working Girl: booking venues for future readings and events; attending workshops, events, and readings; and other business development expenses.

I imagine I'll need a serious pair of eyeglasses and a Valium as well, if I'm going to win Jack Trainer over before Katharine Parker gets back from Switzerland.
1 of 2
By becoming a patron, you'll instantly unlock access to 8 exclusive posts
By becoming a patron, you'll instantly unlock access to 8 exclusive posts
Recent posts by Katie Anthony