Kayla Davis
is creating Art and comics
Select a membership level
Limited (9 of 10 remaining)
Patrons will get to request a commission done once a month. I will draw anything and post them. Commissions will be simple black and white.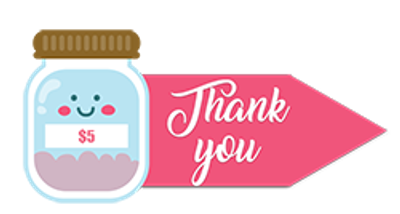 Name is posted for everyone to see on the front page of my site. Your name will be on the cool wall. 
About
Hi, I'm Kayla. You might know me as the creator of Casually Kayla and Carbon. You also might know me as a real-life person. If you do, I ask you not to tell my secrets and expose me. HA.HA. Just kidding. Or am I?
As you know, or might not know, Casually Kayla is an autobiographical webcomic that I have put online since 2009. Carbon is more of a long form comic that actually just started. I have been trying to, faithfully, stick to the update schedules for both comics ( Casually Kayla updates every Sunday. Carbon updates twice a month.) but it has become rather hard. The "day" job has me working overtime and this takes away from my "Comic making time". This really sucks because I'm not updating regularly anymore.
Now we have a huge change; while, I've made great strides in my day job, moving up and such, my husband is now going on disability. This means a huge cut in funds in our household.  That also means less time I have to work on comics due to working overtime and trying to make more funds.  I would love to make comic making my full-time job but right now, it has to be a side gig while I worry about life. 
This is where you can help!!!!
Why Support Me?
The comic is written and drawn by one person-- me! I'm not able to commit as much as my free time as I'd like to create 
comics.
Right now I can only update once every two weeks if I'm lucky, 
So, with your help, I'd be able to update more often and spend more time on my comic and animation work. 
I have big ideas for Carbon; I want to make it an interactive experience that totally immerses the reader. So, I have big ideas that I would love to execute, but everything takes money.  You can help by donating. 
Casually Kayla and Carbon have always been free to read online and will stay that way.
I will not put my comics behind a paywall.
But you can become a patron of both comics. For as little as $2.00 a month, you can support the comics and get to see things that no one else can see. If you become a patron, you will get access to character sketches, comic ideas, and special behind the scenes look at what goes into make these comics. Wouldn't that be super cool? You can support the comics you love and help the creator spend more time making comics and not having to work mass amounts of overtime all the time. All monies received will be used for the comics, for anything from new books being printed, showing up at conventions, to making stickers.
Your access all depends on how much you are willing to donate. So look at the prices below and pick your poison.
***Reminder!  Your donation will be debited monthly.  You can cancel at any time, but be aware that all perks that came with your donation will stop once you stop your donation.
I can update carbon and Casually kayla more.  One additional update per month.
1 of 3
By becoming a patron, you'll instantly unlock access to 39 exclusive posts
By becoming a patron, you'll instantly unlock access to 39 exclusive posts
Recent posts by Kayla Davis